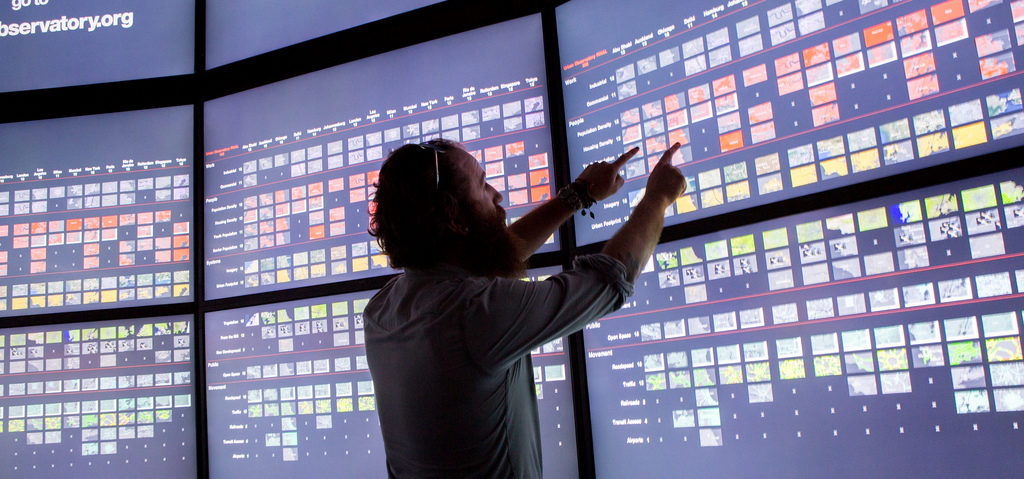 We live in an era that is powered by digital technology and hence, it is only natural that organizations are fueled by data generated in high volume and speed from across digital devices and channels. While most businesses have understood the importance of enterprise big data analytics to survive in a digital world, a lot of them are still in early stages of adoption.
In this age of rapid advancements in technology and an ultra-dynamic business environment, we are now past the phase where a reactive approach to using data analytics will work. Huge streams of data from across digital channels including social networks, web pages, mobile phones and apps are critical for acquiring, managing and retaining customers to say the least. This data is highly perishable if not analyzed in real-time and acted upon.
If a customer is looking for products on a digital commerce site, then that data must be instantly captured, analyzed and used to incentivize the customer to make a purchase. If not, then the moment has gone and so has the customer.
Real-time data analytics will form the technology backbone for every business that promises customer centricity and aims to remain ahead of the curve amidst digital disruptions. Part of the enterprise big data ecosystem, real time data analysis starts with capturing high velocity, semi and unstructured data in real time, followed by processing, analysis and visualization.
The technology platform mainly consists of an ingestion platform that ingests and breaks data, a NoSQL database that processes the data, distributed computing software that combines data from multiple locations and a data visualization layer that helps create dashboards and charts.
Despite the number of stages, the entire process gets completed in milliseconds. For a decision maker, the real time data can help monitor the a business critical event and aid in decision making towards next step, e.g. recommending a product/price to a customer, catching anomaly in credit card transaction and notifying the card user or changing the direction of a marketing campaign based on social reactions.
Utility of Real-time analytics goes beyond sectors such as retail and is applicable to industries as diverse as financial services where companies can detect fraud and credit scores of customers, to telecom companies that can offer dynamic pricing and product bundling to customers, while optimizing network infrastructure costs. For high-tech organizations, Real Time Data Analysis is critical to IT infrastructure departments that can preempt server downtimes based on real-time monitoring, which can save huge costs to the company.
On the organization side, it takes real effort to deploy real-time analytics. Remember that technology is only a means to an end. Organizations must determine the ultimate goal of real time data analytics initiative. What business problems need to be solved – this will determine the type of data to be captured, the data touchpoints, event correlations and anomalies that should come to the fore. Then comes the technology implementation.
Currently, the available real-time data analytics products need to be assembled with different open sources layers for each stage so the single end-to-end solutions such as IQLECT which I help lead, seems to be a possible solution if time to implement and expertise are to be considered for fail-proof business outcome.
The most important aspect of technology deployment will be the speed and robustness of platform for any business that wants to harness the benefit of real time data. The ecosystem has to be fast, easily deployable and modifiable for changing needs. Assembling various stacks takes time and is an inefficient process, which may lead to latency issues in real-time data capture and processing.
Thus a cost effective solution is custom built products can be deployed on cloud or as a converged infrastructure for hybrid/private cloud. The analytics market is now seeing some very innovative solution providers who understand real-time data analytics with respect to different organization size, type and industry. They also offer freemium subscriptions for companies to try products and then deploy the right mix based on organizational needs.
Organizations have to act fast now. So far, we are only dealing with data coming from humans, which too remains highly underutilized. With pacing entry of Internet of Things, there will be a new data universe created by interaction between devices and machines, which will change how we conduct business and with whom (things will become customers).
Then real-time will be the only way to deal with unimaginable amounts of data which will be highly perishable if not captured and analyzed just in time. Hence, creating a comprehensive, forward looking data analytics strategy with a real-time analytics vision is fundamental to a future-proof business strategy.
Also Read:
Big Data Reveals Shakespeare's Plays Had Marlowe As Collaborator !
Enterprise Analytics As A Function Accelerator For Business Leaders
(Disclaimer: This is a guest post submitted on Techstory by the mentioned authors.All the contents and images in the article have been provided to Techstory by the authors of the article. Techstory is not responsible or liable for any content in this article.)
About The Author:
Sachin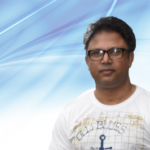 is the founder of IQLECT. Sachin brings over 18 years of experience in software design, development, and product leadership in building software and scaling companies. Prior to founding IQLECT, Sachin was CTO of Jabong, second biggest e-commerce company in India and was also the co-founder and CTO of Limeroad. Prior to this Sachin was the engineering head at Amazon for the sponsored links/Ads platform and helped build the team and the product from the ground up for very large scale volume and traffic. Before Amazon, he worked in SQL group at Microsoft.
Sachin has co-authored and published papers and developed several IPs in database technologies and concurrent, parallel systems.Sachin has also authored BangDB, a high performance, multi-flavored, key-value and document NoSQL database. Sachin is B.Tech from IIT Kanpur.
Comments
comments