The most recent data on new car sales has been released, revealing an exciting development in California's journey towards electrification: 25% of new car purchases in the second quarter of 2023 were plug-in electric vehicles. Another noteworthy indication of the swiftly evolving landscape is that Tesla secured the leading position as the top-selling brand in California for the very first time. This achievement meant surpassing Toyota, which had traditionally held the top spot. Particularly impressive, the Tesla Model Y emerged as the best-selling car or truck model in California, with sales figures more than doubling those of the highest-selling gasoline-powered car, the Toyota Camry, and the top truck/SUV, the Toyota RAV4.
Although the electric vehicle market thrives across the state, the San Francisco-Oakland Bay Area is taking the lead in adopting electric cars and trucks. In the second quarter of 2023, over 40% of new car purchases in Alameda, Santa Clara, and San Francisco counties consisted of plug-in electric vehicles.
Four significant advancements to keep an eye on
Achieving a 25% market share in electric vehicle sales is a significant milestone, but expediting the transition from gasoline to electric power is crucial in efforts to combat climate change and decrease air pollution.
Chevy Bolt Electric Vehicles and EUV: A Positive Start Amid Challenges
The Chevy Bolt EV and EUV models captured 8% of battery-electric vehicle sales and secured a respectable position in the small car segment. Despite these achievements, discontinuing this affordable electric option has raised concerns. However, General Motors (G.M.) has recently unveiled plans to revive the Bolt EV, although the specific timeline remains undisclosed. The pivotal question remains: Will GM reintroduce the Bolt promptly to cater to the growing demand for lower-priced electric vehicles, or will competitors like the upcoming Volvo EX30 gain the upper hand in terms of market volume? The accessibility of budget-friendly electric cars is crucial to democratizing zero-emission transportation for a broader range of households.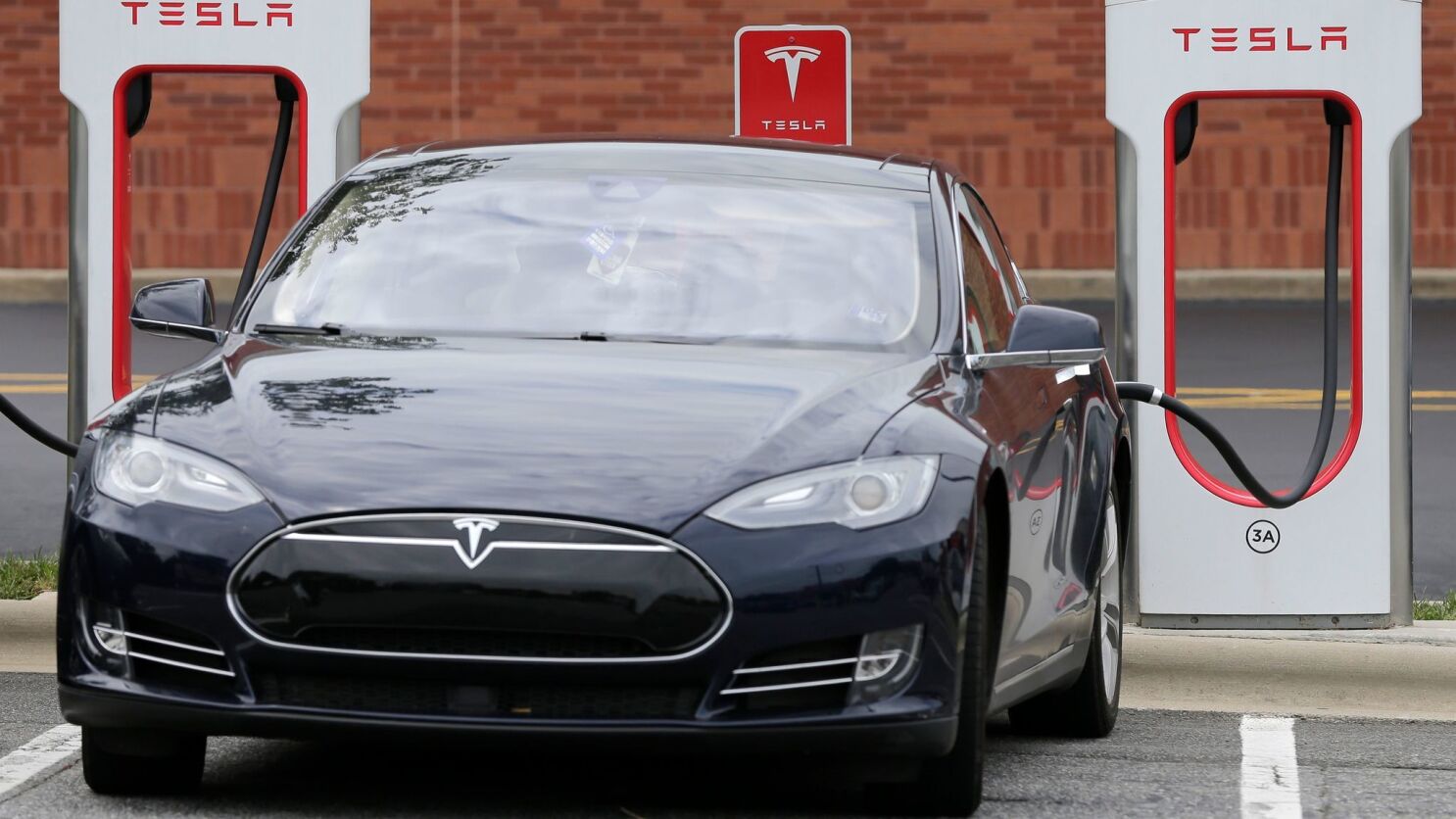 Tesla's Dominance and Charging Network Advantage
Tesla's market leadership partially stems from its extensive fast-charging infrastructure, significantly enhancing its appeal to consumers. Establishing a unified fast charging standard, known as NACS, has rapidly gained momentum and is gradually offsetting the traditional automakers' historic neglect of charging networks. The recent joint commitment from major players such as General Motors, BMW, Honda, Hyundai, Kia, Mercedes, and Stellantis to invest substantial funds into bolstering the U.S. fast-charging infrastructure signals a promising shift. This collective effort is poised to instil greater confidence among potential electric vehicle buyers, assuring them that electric cars can cater to their mobility requirements. The strides towards ubiquitous and user-friendly public charging options are pivotal to sustaining the upward trajectory of electric vehicle sales.
Resistant Gasoline Vehicle Brands: Bridging the Electric Divide
While numerous traditional automakers are diversifying their portfolios with an array of electric vehicle offerings, certain prominent brands, particularly those with solid sales in California, are yet to embrace this transition. For instance, Honda and its upscale Acura division have yet to introduce any plug-in electric models to the market. The mounting consumer demand for electric vehicles could motivate these tardy automakers to accelerate their efforts and bridge the gap. A key consideration for car buyers during the vehicle purchase process is brand loyalty, alongside various other factors. The proliferation of electric models across different manufacturers augments the probability of prospective buyers finding their preferred brand and vehicle type available with an electric powertrain. As the electric vehicle landscape diversifies, it becomes increasingly plausible for a broader spectrum of consumers to align their mobility preferences with eco-friendly choices.
Emerging Electric Vehicles Startups: Catalysts for Industry Transformation
In the ever-evolving landscape of electric vehicles (EVs), Tesla has consistently dominated headlines, accounting for a remarkable 14.6% of new car sales during the second quarter. Interestingly, rewind a mere decade, and Tesla held a meagre 0.5% market share in California. Akin to Tesla's past trajectory, the burgeoning electric truck and SUV manufacturer, Rivian now finds itself at the same juncture, capturing 0.5% of the market in the second quarter of 2023. The question looms: can Rivian mirror Tesla's meteoric rise and achieve similar scaling success?
However, Rivian is not the sole contender in this electrifying race. Enterprises like VinFast and Fisker have joined the scene, joining the fray as noteworthy electric-only automakers. These innovative challengers are poised to disrupt the status quo, urging established automakers, predominantly focusing on traditional gasoline vehicles, to reevaluate their strategies. As the first successful new U.S. automaker in decades, Tesla's groundbreaking impact has sent seismic waves throughout the industry. Yet, the rise of additional startups could potentially heighten the pressure on conventional automakers, compelling them to intensify their electric endeavours.
The Shift to Zero-Emission  Electric Vehicles
To achieve our climate and air quality objectives, it's crucial to decrease emissions rapidly. Since transportation is the most significant contributor to emissions in California and the U.S., transitioning to zero-emission vehicles becomes imperative.
Although opting for alternative modes of transportation like walking, biking, or using public transit is the most effective and economical way to reduce vehicle emissions, it's essential to acknowledge that some individuals require personal vehicles for their mobility needs. For them, switching to electric vehicles stands out as the most effective method to lower emissions from private transportation.
While it's necessary for all automobile manufacturers to increase the production and availability of electric vehicles and for both public and private sectors to continue investing in charging infrastructure, the progress in California towards discontinuing the sale of gasoline-powered passenger vehicles by 2035 is a promising direction.