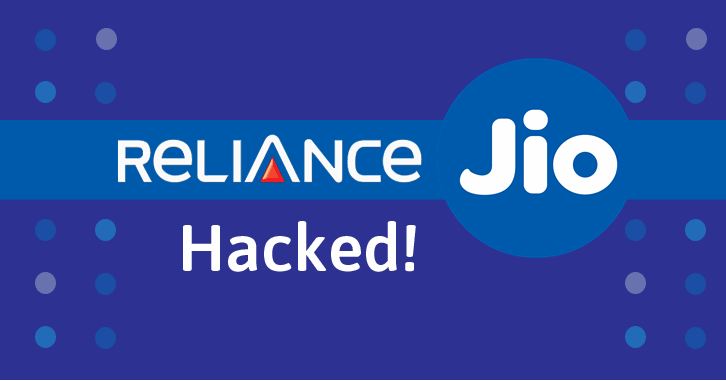 10 July 2017, India:
Mukesh Ambani's Reliance Jio was apparently breached and the user database was leaked on the website magicapk.com. As per the latest development, Jio has stated that the data breach was unauthentic and their user database is completely secured.
"We have informed law enforcement agencies about the claims of the website and will follow through to ensure strict action is taken," a Jio spokeswoman said early on Monday, adding the data on the website appeared to be "inauthentic."
Companies deliberately covering up data breaches is a serious problem. I suspect we're seeing this now with Jio too https://t.co/B6FYSgTq3f

— Troy Hunt (@troyhunt) July 10, 2017
Indian Telcom Operator Reliance Jio Customers' Data Allegedly Hacked & Leaked Online – Company Denies Data Breach https://t.co/c2ypezkZYf pic.twitter.com/LFsf4YTd6x

— The Hacker News (@TheHackersNews) July 10, 2017
Crazy big data breach. If you got a Jio sim early on , most likely you are compromised ! https://t.co/vllB0YMED0

— Varun Krishnan (@varunkrish) July 9, 2017
Users have been registered on the Reliance Jio network using a 12-digit Unique Identification Authority of India (UIDAI) provided number, commonly known as the 'Aadhaar' number.
Related read- WannaCry Ransomware Hit India's Ministry of Corporate Affairs' Portal
Reliance Jio's user data was posted on a website called magicapk.com. The website has been suspended, but those who've checked out the data found that email id, first name, last name, Reliance Jio mobile number, activation date for the SIM along with the activation circle did match accurately for a lot of numbers. In some cases, Aadhaar number was also available online as per the report by The Indian Express.
The website was hosted by the web hosting company GoDaddy.com and was registered in May 2017, but so far it is not clear who owned the domain. Also, it is not clear at this moment that how the hackers got access to sensitive data of Jio customers and was it Jio who got hacked or some third-party marketing company with whom the company shared its customer's data as per the report by The Hacker News.  (Image- The Hacker News)
Also read- When It Comes to Cyber Security, India Ranks No. 23
Comments
comments