Shopping for lingerie has been an uncomfortable chore women in our country had to go through.As a woman, I am sure you have been in a situation where a male salesman in a lingerie shop suggested you what you should buy.  Needless to say a lot of women in India did not experiment with different types of lingerie, never tried better brands and a lot of them were also clueless about basics of lingerie use. Zivame's entry on the Indian e-commerce landscape has been a blessing for a large number of Indian women.
"I wanted to change the way Indian women bought lingerie by offering them an entirely different and enjoyable shopping experience. Every woman, no matter her size or shape, deserves well fitting and sexy lingerie; and with Zivame I hope to give her that."
says Richa Kar, founder and CEO of Zivame.Zivame is India's leading online lingerie store, featuring over 5000 lingerie styles, 50 brands and 100 sizes.  It was launched in August 2011 by Richa Kar, who has extensive experience of working in the retail and marketing space.
The main reason for success of Zivame has been the strong passion to solve a problem that existed in our country. Zivame not only focuses on selling lingerie to women but they also work relentlessly towards educating women about the use of lingerie, about the right lingerie to buy according to every women's needs and making lingerie shopping a comfortable experience.  With offerings like 'Try at Home', 'Fit consultant', 'Discrete Packing' and 'Fitting lounge in Bangalore', Zivame sits top of mind of every woman while shopping lingerie online.
"All women are our target customers. We believe that every woman has her own lingerie needs and we are here to craft a lingerie shopping experience unique to her. We understand every woman's changing needs and have a wide collection of offerings to suit her evolving life style: Right from the teenager just beginning to use a bra, to the college girl hitting the hottest nightclub, to the bride on her honeymoon to the lady on her way to motherhood, there's something for everyone."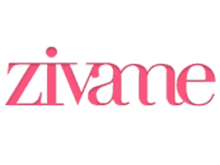 Zivame are a 200 plus team now and deliver to all pin codes in India.
Richa  grew up in Jamshedpur, is a BITS Pilani Engineer and has a Masters' degree from Narsee Monji Institute of Management Studies in 2007. Richa has worked with a retailer and global technology company  for a few years before starting Zivame.com.
About being a women entrepreneur, Richa feels that being a woman has helped her grow her business. Being a woman in the lingerie business, Richa felt she understood her customer's requirements much better. She learnt faster. So she never really faced any hurdle because she was a woman. In her opinion,
"If you are strong, focused and  passionate about what you want to do, everything falls in place."
About balancing work and family too Richa has made her priorities quite clear.She says
"When you are growing a business you cannot spend as much time with family and that is a choice I have made.I work 9 am to 9 pm, I don't do any housework as I have household help to take care of that, don't socialise, don't have time to interact with parents. I only work."
In terms of revenues, Zivame aim's to achieve a turnover of Rs. 1000 crore in the next 4 to 5 years. The company also plan to focus aggressively on their private labels and see Tier 2 cities as the next drivers of  growth.
From having started from a one bedroom apartment as her office to a 200 + member team, Richa surely has come a long way  with Zivame in a short span of 3 years. From the looks of it, there's no stopping this girl until she has converted every apprehensive lingerie shopper into a Zivame fan!
Comments
comments