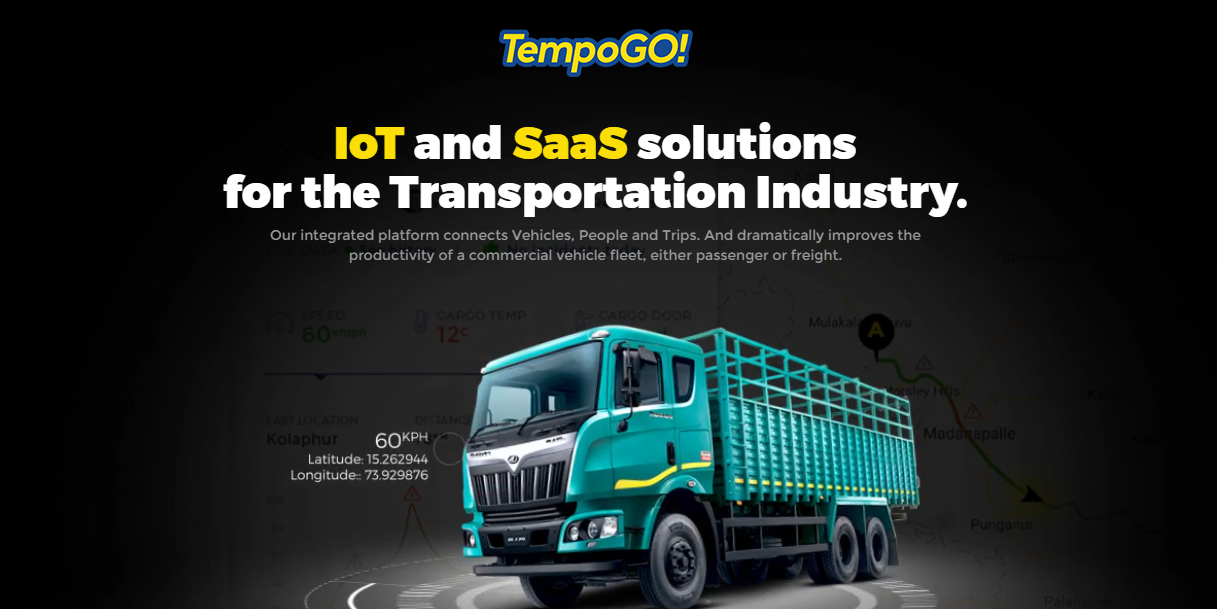 04 January 2017, India:
TempoGO, an IoT and SaaS solution for commercial transportation, has raised $825,000 in seed funding led by K2 Capital of Hong Kong.
Pranav Shirke, co-founder and COO of TempoGO engineer and MBA from IIM Calcutta who's previously worked with Infosys, TCS and was the co-founder and CEO of a healthcare operations start-up. He says, "With the second-largest road network in the world, India has over 8 million commercial transportation vehicles that drive across the length of 4.7 million kms of roads. But unbelievably, nearly 75% of these do NOT yet leverage technology."
Prateek Maheshwari, Co-founder and CEO, NightPanda says, "TempoGo has helped us reduce a lot of time which gets wasted in explaining customer's address to the delivery boys."
Harshwardhan Raikar, Co-Founder and CEO of Guarented (funded by Kalaari'sKStart) says, "TempoGo helped us tremendously in real-time route planning and delivery scheduling to fight the Bangalore traffic. Our customer happiness index has improved dramatically since."
Over the last 12 months, the TempoGO solution has been proven on 1,800+ inter-city trips in India covering 650,000+ kilometres, for 300+ clients including Bisleri, Blue Dart, Oyo Rooms and Havells.
TechCircle was the first to report the story.
Also read-
Comments
comments