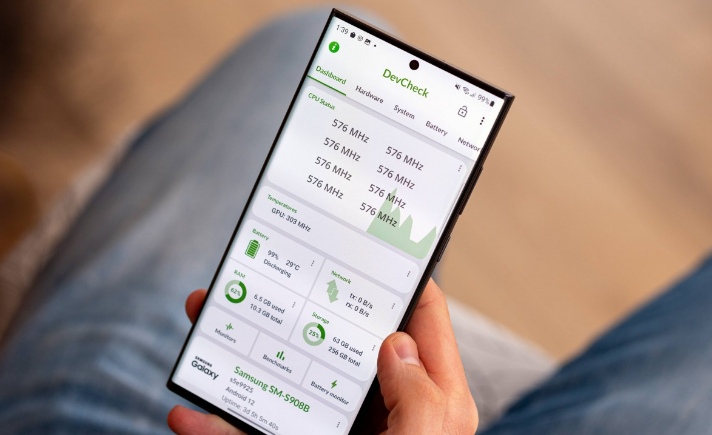 Over 10,000 popular Android applications have been found to be throttled and limited in performance on Samsung's Galaxy handsets. These include third-party programs such as Google's as well as Samsung's system apps such as Samsung Pay, Bixby, Secure Folder, and others. Let's take a closer look at the specifics down below.
Samsung is limiting the download speed of 10,000 Android apps on Galaxy devices
Users on the South Korean tech site Meeco claim that Samsung has been utilizing a system software called Game Optimization Service (GOS) to limit popular Android applications such as Twitter, Instagram, TikTok, and others.
As previously said, the list includes Samsung applications as well. Although the program is intended to enhance games on Galaxy smartphones, users have alleged that Samsung is using it to throttle the performance of over 10,000 non-gaming Android apps. Meeco users published a list of applications impacted by Samsung's GOS on Galaxy smartphones.
Samsung created an app called GOS and used the app to limit game performance, making the gaming experience worse. However, according to what the Korean community found out today, Samsung confirmed that it has put performance limits on more than 10,000 apps… pic.twitter.com/U58AreZZoo

— 한가련 (@GaryeonHan) March 2, 2022
One thing to keep in mind is that the list does not include any benchmarking software like as Geekbench or 3DMark. That example, if a user does a benchmark test on their Galaxy smartphones, the highest scores of the devices are shown, which is plainly a hoax!
A Korean YouTuber put this to the test, and the results may surprise you! During the test, the YouTuber altered the 3DMark benchmarking app's full package name to Genshin Impact, which is one of the programs on Samsung's throttling list. Then he ran a test using both the "genuine" and "fake" versions of the 3DMark program.
While the original version had a score of 2618, the app with the banned name received just 1141 points. It is a huge decline in the scores, demonstrating how Samsung limits the performance of the banned apps by lowering the score to half of their maximum capability.
It should be noted, however, that the Game Optimization Service software is not loaded on every Galaxy device. There's also no news on which Galaxy models are vulnerable. It's unclear why Samsung is restricting the performance of so many Android applications on its Galaxy smartphones right now.
Last year, we saw OnePlus do the same with its OnePlus 9 series to boost the battery life of its handsets. As a result, it's probable that Samsung is doing it for the same reason, but the firm has yet to publish an official statement on the matter. According to reports, Samsung is undertaking an internal inquiry to address the issues.
Also Read: