On Wednesday, a source told Reuters that Sandwich chain Subway is exploring a sale of its business. The Wall Street Journal first reported that the sale could value the sandwich chain at more than $10 billion, the Wall Street Journal first reported.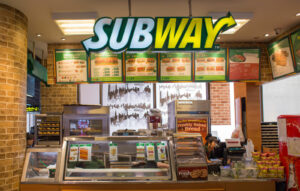 According to the report, the process- which is at an early stage, is yet to attract potential corporate buyers and private-equity firms. It also added that it is possible there won't be a sale or other deal.
"As a privately held company, we don't comment on ownership structure and business plans," a company spokesperson told Reuters in an emailed statement.
One of the world's largest quick-service restaurant brands, Subway, has more than 37,000 restaurants in over 100 countries. The Milford, Conn.-based company, widely famous for its foot-long sandwiches, has been owned by its two founding families for more than five decades.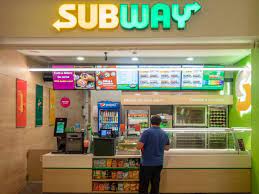 In 2021, media reports said Subway was tidying itself up for a sale, but the restaurant chain had denied it.
An American multinational fast food restaurant franchise, Subway, specializes in submarine sandwiches (subs), wraps, salads and drinks.
It founded by 17-year-old Fred DeLuca and financed by Peter Buck in 1965 as Pete's Super Submarines in Bridgeport, Connecticut. After several name changes in the beginning years, it was finally renamed Subway in 1972, and a franchise operation began in 1974 with a second restaurant in Wallingford, Connecticut. Ever since, it has expanded to become a global franchise.
Subway serves an array of topping choices, allowing the customer to choose which toppings are included in their sandwich. The longtime Subway slogan, "Eat Fresh", is intended to indicate the fresh ingredients that are used in their sandwiches.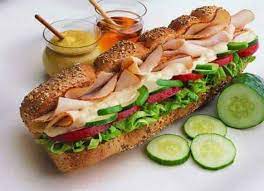 It was the fastest-growing franchise in the world in 2015 and, as of June 2021, it had 37,540 outlets in more than 100 countries and territories. More than 50 per cent of its outlets are in the United States. It also is the largest single-brand restaurant chain, and the largest restaurant operator in the world. Its international headquarters are in Milford, Connecticut.
Subway's core product is the submarine sandwich (or "sub"). In addition to these, the chain also sells wraos, salad, paninis, and baked food items (including donuts, etc.)
Subway also sells breakfast sandwiches and flatbread. In 2006, "personal pizzas" debuted in some US markets. These are made to order (like the subs) and heated for 85 seconds. Breakfast and pizza items are only available in select locations. In November 2009, Subway signed a deal to serve exclusively Seattle's best coffee as part of its breakfast menu in the US.