Uber driver rights activist James Farrar, known for the significant Supreme Court ruling in February 2021 that mandated Uber drivers to be classified as workers rather than self-employed, is now heading to an employment tribunal scheduled for late June. Farrar, who recently attended an Uber press conference in London to advocate for improved rights, has rejected a settlement offer and refused to sign a non-disclosure agreement following the Supreme Court decision.
Farrar's objective is to secure a judgment that precisely defines how Uber should determine and calculate a minimum wage for its drivers. However, Uber disagrees with his stance. "We'll see in this employment tribunal what a judge thinks. We believe what we've done is totally appropriate, complying with the law and fair, basically," expressed Andrew Brem, Uber's general manager for the UK.
With these developments, Uber announced several sustainability changes on Thursday morning, including live driver programming. This feature allows drivers to integrate trip planning and view their remaining battery life, aiding them in better planning their rides and avoiding trips they may not be able to complete.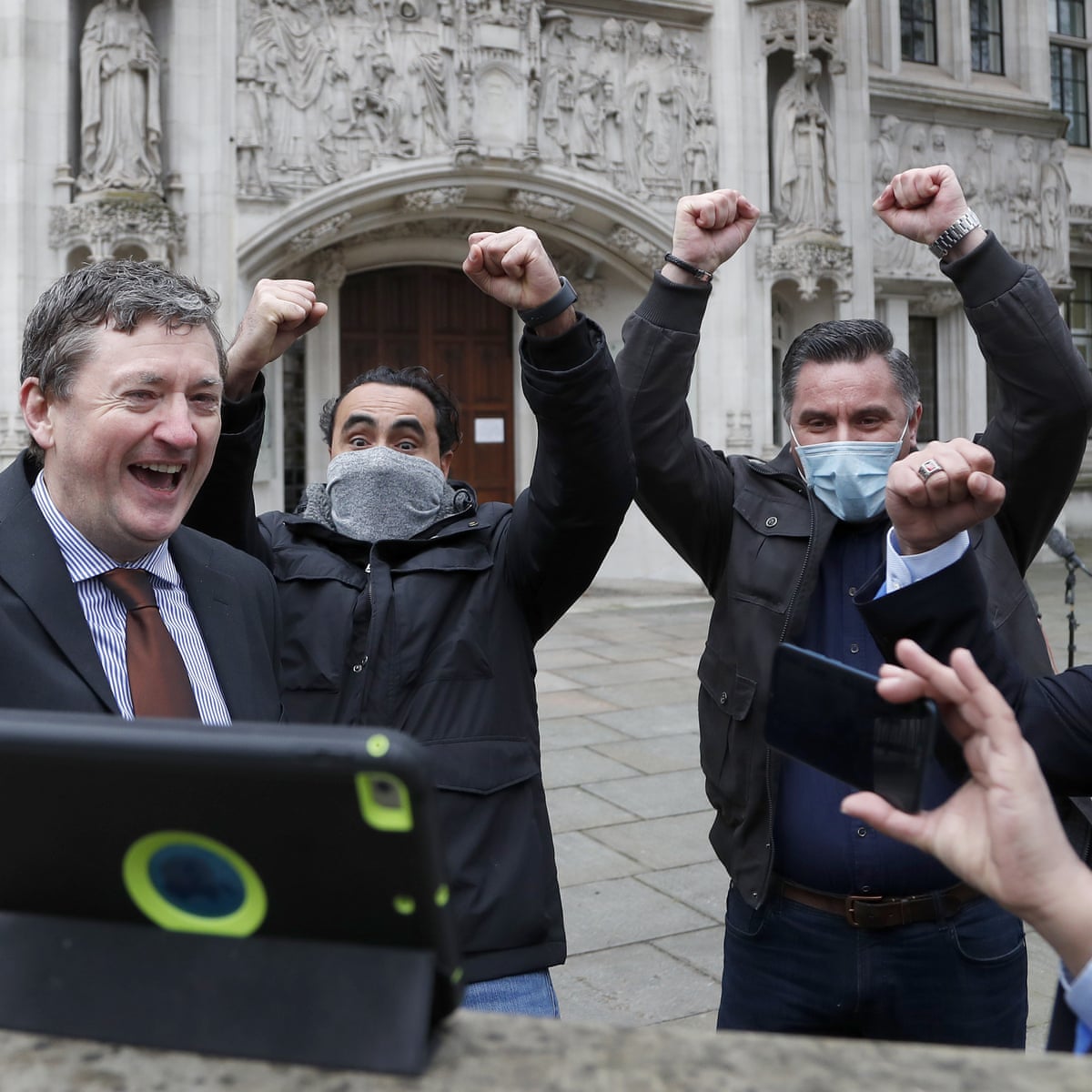 According to Farrar, approximately 100,000 Uber drivers are still deprived of their full statutory rights, and private settlements impede the courts from making a proper determination. As the general secretary of the App Drivers & Couriers Union (ADCU), he stated, "I feel like I would have wasted my time and failed our campaign if I did not push on to a final court judgment that could be used to protect all Uber drivers in the future."
UK Uber Driver Farrar's Arguments: Insufficient Compensation and Inadequate Adjustments
In 2016, Farrar and former Uber driver Yaseen Aslam took Uber to an employment tribunal, arguing that they worked for the company and won. However, Uber appealed the tribunal decision, continuing to appeal until the case reached the Supreme Court, the highest court in Britain with the final say on legal matters. In his judgment, Lord Leggatt dismissed Uber's appeal, stating that drivers should be considered to be working when transporting passengers and when logged into the app.
Uber asserts that all UK drivers earn at least the National Living Wage, currently £10.42. If drivers' earnings fall below the National Living Wage after deducting vehicle expenses and other charges like congestion charges in London, Uber promises to top up their earnings. Additionally, the ride-hailing app pays drivers holiday pay weekly, calculated by multiplying their earnings by 12.07%.
However, Farrar contends that Uber's "minimum wage" concept falls short because it only covers the journey from the moment a driver picks up a passenger until the passenger exits the car. He argues that Uber unilaterally decided not to compensate drivers for waiting time and failed to adjust their minimum wage calculations to account for inflation and the significant additional costs associated with transitioning to electric vehicles.
Challenging Farrar's Minimum Wage Calculation and Emphasizing the Value of Flexibility
Uber challenges Farrar's perspective on how driver minimum wage should be calculated. Andrew Brem raises a valid question, "What if they're logged into three other apps at the same time? Would you get three National Living Wages from three different people? I don't think that makes any sense to me." Brem further emphasizes that when drivers are not on a trip, they can engage in other activities or work for other platforms, highlighting the flexibility of independent work.
Although there is disagreement on the specific issues, Brem acknowledges the importance of flexible working and sees it as a prominent aspect of the future of platform work. "I do think platform work or independent work is something that is here to stay. People are choosing to do it. People are choosing to have the flexibility, 100% flexibility that it gives."