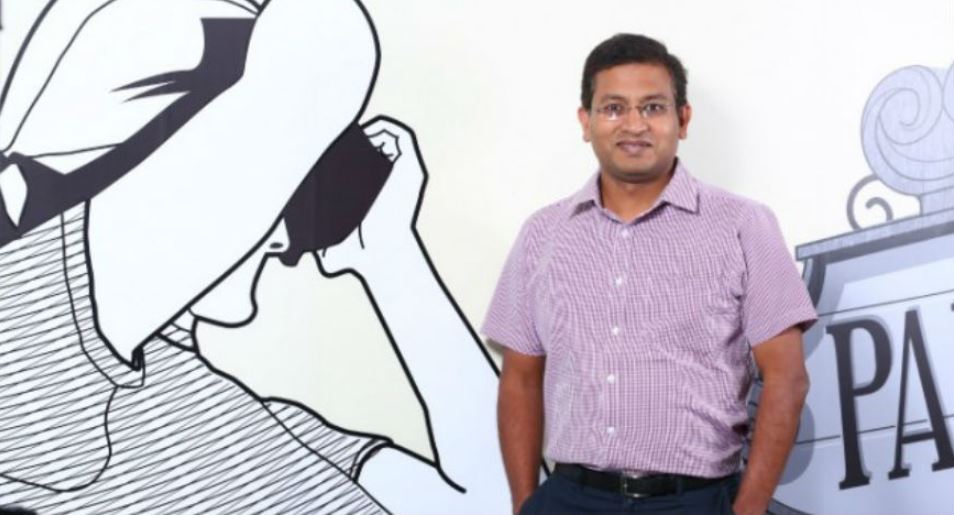 MoneyTap, one of India's first app-based credit line, today announced that Shamik Sharma, Myntra's former chief product and technology officer has joined the company as an advisor with immediate effect. Withhis deep experience in product development, data science and technology, Shamik will be responsible translating business needs of MoneyTap to enhance the product roadmap and help shape the organization as it scales.
Shamik also brings an unique mix of deep and broad technical expertise, product design, and business experience, specifically in high-growth startups.
"I'm thrilled to be with MoneyTap at such an important stage of the company. MoneyTap is focussed on addressing the needs of the credit-starved consumer segment and its growth in the past year is a testament to the efficacy of its robust product. As the young population in this country starts earning and spending more, there will be a massive need for an intelligent credit product which can serve the underserved. The road ahead is full of opportunities and I look forward to being a part of the transformational journey" says Shamik Sharma.
Shamik is a well-known technology stalwart with over 17 years' of experience and has spent a significant time in the US Silicon Valley. Along with his role at MoneyTap, Shamik will continue being a venture partner at pi Ventures, India's first Applied Artificial Intelligence, Machine Learning & IoT focused early stage venture fund.
In his earlier avatar, Shamik was the Chief Product and Technology officer at Myntra, where he was responsible for driving technology strategy and culture. As part of the Myntra leadership team, he helped navigate the company through various changes and built a strong technology team.
Shamik was also the VP of Software at Lytro, a light field camera start-up in the US and has held executive roles at RockYou, StumbleUpon and Yahoo.
A computer science graduate from IIT-Kharagpur, Sharma has a Master's degree in computers from the University of Maryland, US.
Founded by serial entrepreneurs Bala Parthasarathy, Anuj Kacker & Kunal Varma, MoneyTap pioneered the concept of a Credit Line for consumers. An unknown concept until now, Credit Line has seen a huge demand from consumers in the lower-middle income group, due to its unique product which combines the usage of cash and card.
"We are delighted to welcome Shamik to our team. We believe that Shamik's expertise and background in product, engineering, UX and data-science will ensure that we solidify the leadership position as we improve credit accessibility for other segments of customers. Sharma's experience of hiring talent will play a key role in growing our employee count as we plan on adding 50 new team members in Tech, Data, Product, Marketing & Ops in the next 6 months" adds Bala Parthasarathy.
The company recently crossed the milestone of 1 million user installs and raised a total of $12.3 million in funding from Sequoia India, NEA & Prime Venture Partners.
Also Read: With 450% Growth In Chennai Alone, MoneyTap's Bala Parthasarathy Shares The Reason Behind Launching The App In Regional Languages
MoneyTap boasts of a stellar team comprising of several employees who have been founders or held leadership positions in startups. To keep up with its rapid expansion plans, the company is increasing its employee count and plans to add 50 new team members in Tech, Data, Product, Marketing & Ops in the next 6 months.
Image Source: businessworld.in
Comments
comments