The day seems bright and sunny for cryptocurrency with prices soaring. This high point in the crypto rollercoaster is the time for crypto enthusiasts to celebrate with random shoutouts and encouragements to hold. And today with the crypto prices rising after a while, the Shiba Inu coin has become the talk of the Twitter town as the cryptocurrency has made it to the trending list on Twitter with users expressing their support for the coin tinged with excitement and expectation for future glory.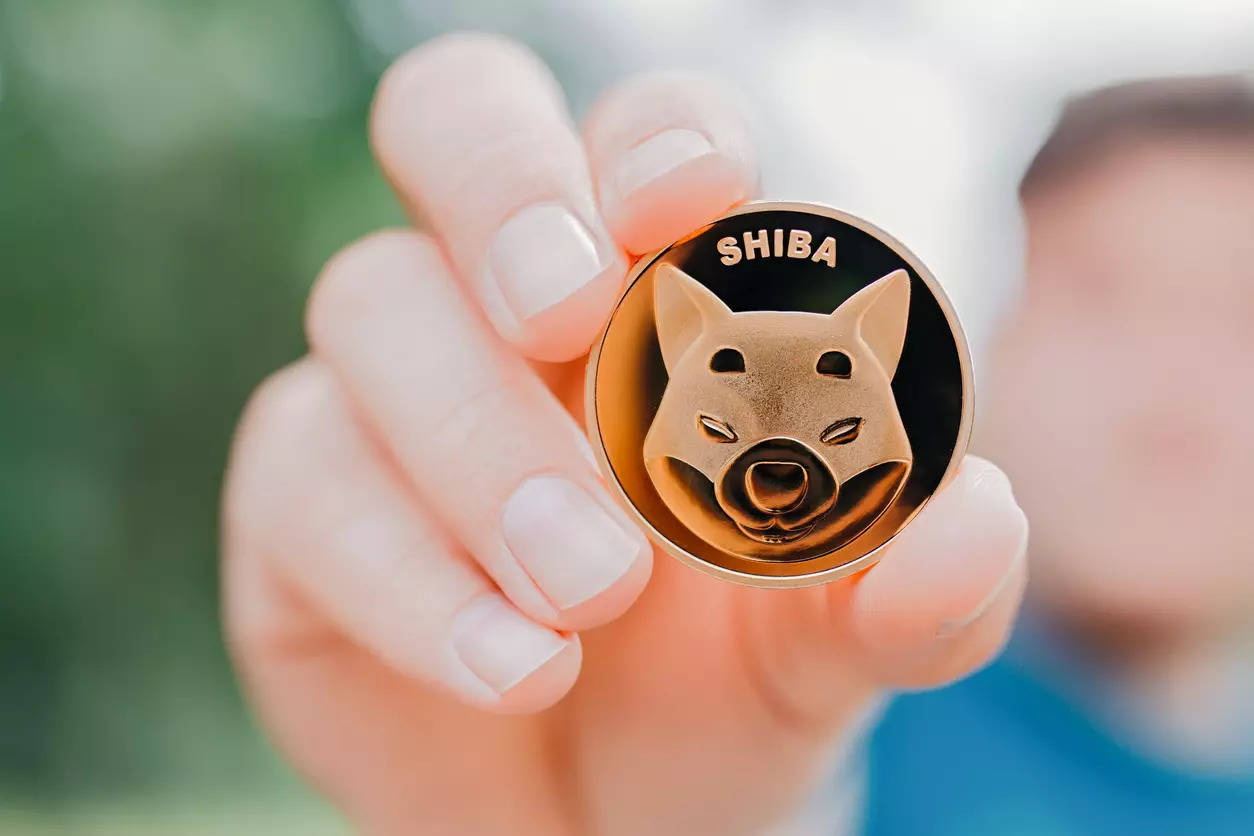 Shiba Inu to the top
As it is known, the rather celebrity position of the Shiba Inu coin is a great deal dependant on the Tesla CEO, Elon Musk who has a reputation for shaking the crypto markets with his random tweets. A single tweet from Musk can either create or destroy the future of a cryptocurrency and that is no exaggeration. Let's not forget the plight of Bitcoin. Shiba Inu which was started as a meme coin soon turned serious as the Tesla CEO took an interest in it for some particular reason. A couple of tweets from Musk about his pet which is a Shiba Inu puppy have had a massive impact on the Shiba Inu coin with users going crazy about the same. Either Musk is really good with symbolism or he was just naming his puppy and people read way too much into it. Both ways, the impact has been favourable for the cryptocurrency which was elevated to a star position.
A recent tweet from Musk about his pet, Floki, has led to the prices of the Shiba Inu coin to rise by a whopping 55 per cent. This indicates the amount of power that Musk has when it comes to the crypto domain. As amusing and intriguing as it sounds, it also reveals a major flaw of the crypto domain which is highly dependant on a single human or rather, the whims and fancies of a single human.
Floki Frunkpuppy pic.twitter.com/xAr8T0Jfdf

— Elon Musk (@elonmusk) October 4, 2021
Perhaps one reason for this monumental impact created by a single individual is the fact that cryptocurrency is still in a stage of development and it latches onto the first voice of support or perhaps it is just the way it is. Either way, the sudden and massive hike in prices has brought the Twitter spotlight on the Shiba Inu token with users expressing their excitement and expectation regarding the same. Let us flip through a few of these reactions and responses.
Hold shibacoin! It's deleting zeroes! #SHIB #shiba #SHIBARMY pic.twitter.com/8pxGDufuUc

— Amit & Crypto (@amitandCrypto) October 6, 2021
Oh #ShibArmy, you are incredible. #RoundOfApplause for $SHIB pic.twitter.com/w6d32Y8Qxb

— Shib (@Shibtoken) October 6, 2021
12B+ market cap!! Say whaaaaattt!! I can't sleep tonight!!! 🚀🌙 #shibainu moving!! #SHIBARMY #SHIB lit!!! pic.twitter.com/b8uLpO3jE4

— Shiba-Late (@LargeLate) October 6, 2021
Mood: #SHIBARMY #shibainu #shiba pic.twitter.com/kC0A7UERac

— Ultra-Ego Shytoshi Kusama™ (@ShytoshiKusama) October 6, 2021
#SHIBARMY RIGHT NOW! 💰🔥 pic.twitter.com/FQYrSptrvM

— $SHIB KNIGHT (@army_shiba) October 6, 2021
https://twitter.com/tomalyo1/status/1445612109069381641?s=20
My name is @TheShibMaster and im a #SHIBOHOLIC stand proud.
Who else is #SHIBARMY pic.twitter.com/cTS1kdae1q

— 🏴‍☠️𝕿𝖍𝖊 𝖘𝖍𝖎𝖇 𝖒𝖆𝖘𝖙𝖊𝖗🏴‍☠️ (@TheShibMaster) October 6, 2021
#SHIBARMY SOOOOOOOO STRONGGGGGGGGGGGGG!!!! VOLUME IS INSANEEEEEE!!! LFGOOO! pic.twitter.com/T58O6Kzemt

— Rey Jimenez M.Ed (@coachreyj) October 6, 2021
Congratulations #ShibArmy. Together we are strong. We are the biggest family in the crypto world. pic.twitter.com/9LbotIHCCn

— Laysa (@JE41520780) October 6, 2021
#shib choosing to roar this morning instead of bark 😍 #SHIBARMY @Shibtoken

— MARTYY (@MartyGuilfoyle) October 6, 2021
Comments
comments