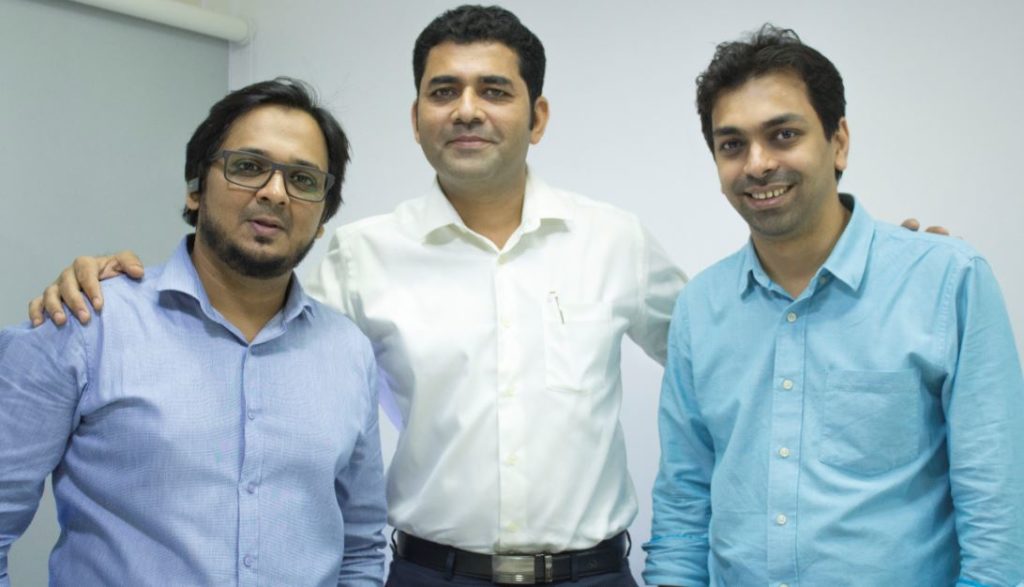 Cross-border trade has grown massively in recent decades, with a colossal $18.93 trillion worth of goods imported/exported in 2015. Global freight is the engine that powers international trade and 90% of global trade is shipped in 700 million containers every year. India spends around 14.4% of its GDP on logistics and transportation as compared to less than 8% spent by the other developing countries.  India's share of global container traffic has grown from 0.6% in 1991 to 2.2% in 2016 and third party logistics market in India is expected to be worth US$ 301.89 billion by 2020.
India's maritime industry accounts for 95% of India's trading by volume and 70% by value. Indian ports expected to handle about 21 million TEUs yearly FY 2017. There is a great potential to increase savings, and improved customer satisfaction. However, the process of booking ocean freight, untouched by technology, continues to stifle growth of businesses owing to long waiting periods for price quotes and unregulated surcharges. Shipwaves was born out of an inherent need to fix this problem and make freight booking transparent and efficient.
Shipwaves
Shipwaves is India's first online marketplace for ocean freight. It provides instant rate comparisons, instant quote management, freight booking and freight management service. Shipwaves' collaboration with India's top freight forwarders enables importers and exporters to compare prices instantly and book the service that fits their requirement. It provides.
A customized dashboard for shippers providing access to instant rates for 1000's of port pairs worldwide, a price comparison tool, and online booking of shipments. Providing rates upfront helps shippers make faster decisions on their logistics needs.
A customized SaaS solution for supply partners to upload their rate contracts, automated quoting, and a module to manage the shipments of the customers.
This raises supply chain efficiency eliminating burdensome procedures and paperwork. The company also offers several other value added services like land transportation, customs clearing, marine insurance in addition to providing logistics analytics and profitability analysis to lower their freight costs.
Helmsmen
Started by Shahid Israr, Athahar Mohammed in April 2015, the company is supported by Mohammed Haris and has the first mover advantage in the industry in India. They are looking to replicate the success of international players like Flexport and FreightOS.
Our services will be an enabler for India Inc for the next quantum leap.
Shahid has a background in International business and commodities trading experience. Athahar had worked in the past at Silicon Valley giants like Apple and PayPal in the past.  Haris has been a successful second generation entrepreneur, having international business exposure across 35 countries. He is an angel investor in this venture.
Rough Tides
The container shipping community desperately needed automation and shipwaves had spent significant time meeting freight forwarders and getting them on board in the platform to expand the market for them and make it more systematic.
The industry is rather slow on technology adoption. The rate contracts are generally sent without any rationalization of costs, and mostly in formats, that are hard to make a comparison with other freight forwarders for the same requirements. Shippers are not able to get a top view of the input costs for the shipments.
Another sizeable investment of time was made helping customers /shippers understand that Shipwaves can not only solve their operational problems, but provide a hassle free, accountable delivery of their consignments within the stipulated timelines.
Smooth Sail
In an industry where relationships and face time matter, Shipwaves has broken the myth, by booking shipments of customers who sit in all parts of India, even if they have not met them or seen them face to face.
We always knew that we had an amazing concept for a shipper. The proof of concept was the enthusiasm of the logistics providers/partners to work with a platform like ours to build a reliable supply chain.
Some of shipwaves' early customers were delighted and even offered to invest in their venture which is one of the best validation to reaffirm that Shipwaves works.
Navigation
The container shipping community desperately needed automation and they spent significant time meeting freight forwarders and getting them on board the platform. Shipwaves has grown since then, adding several hundred containers and newer routes every month. They have automated freight rates management, capturing the variations that occur every month from various major ports in India.
We are currently angel-funded with positive unit economics. We will raise funds to scale up our operations. We are also exploring avenues for strategic partnerships with players who can add value to our vision of empowering the shippers to take control of  their logistics needs for their global trade.
Their team of 25 people is spread at their Mumbai, Chennai and Mangalore offices and will soon expand their sales teams to other major ports in the coming months. They are also building tools and experiences for shippers to take control of their logistics needs and are integrating with other service providers and partners which can dramatically improve the productivity of the shippers in global trade.