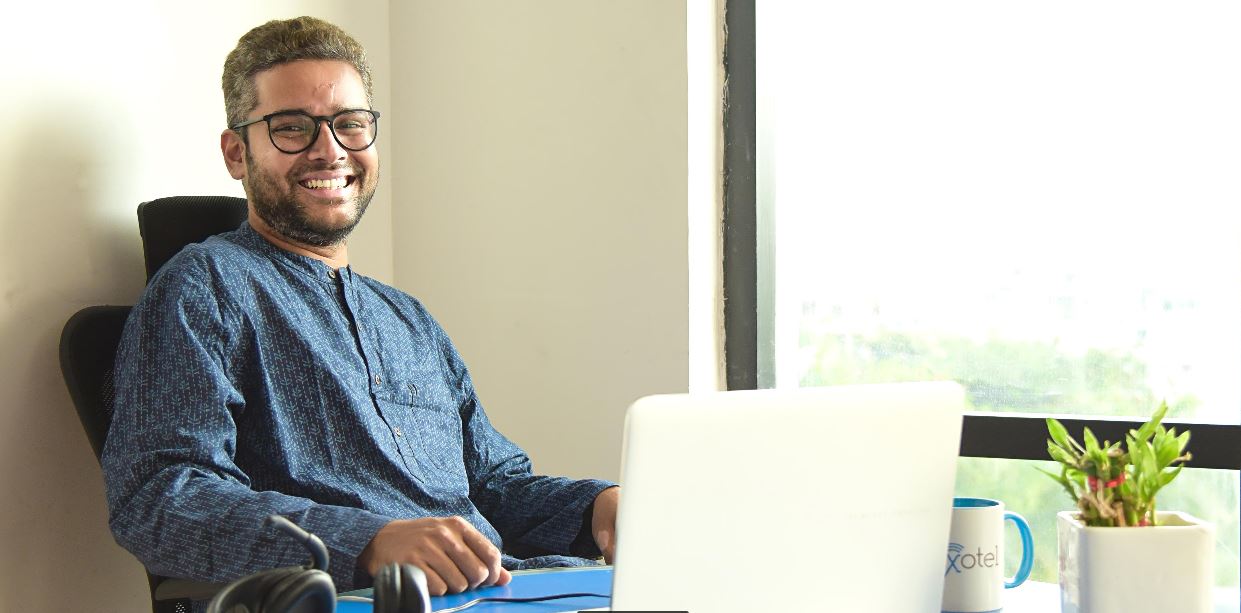 Enterprise customer communication is moving to the cloud and the size of enterprise communication market is about USD 7 billion in India, which is a huge opportunity as cloud telephony is sector agnostic.
It is emerging as a major enabler of new business trends for both established businesses and start-ups. Entrepreneurs have been adopting cloud telephony as it can be regarded as a sort of magic solution that intersects service and scale.
The founders of Exotel found this untapped market back in 2011 when Shivakumar Ganesan was running his first entrepreneurial venture, Roopit, a sector agnostic C2C marketplace. Roopit was connecting buyers and sellers over calls, SMS or the online platform, and at that point he realised that he needed a number to ensure that he didn't miss any calls or messages.
"I started Exotel as a way to build a distributed call center for Roopit. But along the way, over the last 6 years, our customers have helped us realise the complete potential of the product we are building" he begins.
Shivakumar and his founding team Siddharth Ramesh, Ishwar Sridharan and Vijay Sharma (who is currently heading Belong) started playing a major part in moving enterprise customer communication to the cloud and bringing more efficiency to the process.
"We are the lego of communication. A lego piece that powers nearly 4 million conversations every single day. We aim to give the power of communication back to businesses and give them a chance to customise the platform to suit their needs in the best way possible" adds Shivakumar.
The cloud telephony platform's APIs help companies manage their customer communication over calls and SMS. Using a simple drag and drop interface, customers can build complex call flows without having to involve a great deal of technical intelligence.
It is packaged as a pay-as-you-go, SaaS product, where the customers can sign up for a trial period online, use the product first and the buy the product. It enables the businesses to scale on the go and pay on the go without having to worry about the infrastructure or the backend that makes them tick.
Exotel netted $500K (INR 2.4 Cr) in seed funding from Blume Ventures and Mumbai Angels in 2012 post and acquired two companies in 2015- Voyce, a customer feedback platform and Singapore based Croak.it, which allows users to share their voice messages in clips of up to 30 seconds.
"The acquisitions were done in order to add varied features to Exotel's range of offerings" he states.
In addition to automations and integrations with the existing systems like your CRM, Helpdesk, etc. Exotel offers professional IVR greetings, route calls, receiving notifications for missed calls which ultimately makes it one of the most efficient way to manage the business calls.
At present, Exotel has over 1300 customers including the biggies of the start-up world such as Uber, Ola, Flipkart, Quikr, Swiggy, Urban Ladder, Oyo, Practo, Go Jek, Lazada, Zenrooms, and Zivame, among others.
Exotel has come a long way from the days when people did not even understand cloud telephony to powering more than 3 million customer conversations every day and has processed 1.2 billion calls in the past 5 years. The company is currently handling operations in Pune, Kolkata, Chennai, Bangalore, Mumbai, Delhi, Hyderabad and Ahmedabad.
Today, in spite of being largely bootstrapped company, they are a profitable business and expanded operations to SEA in 2017 where they are currently working with some of the most promising companies in Singapore, Malaysia, and Indonesia.
Also Read: Cloud Telephony Services in India: The Scope and Future
Comments
comments