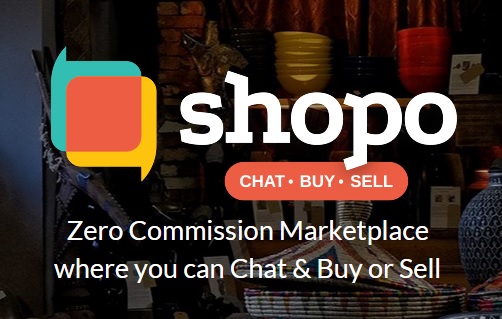 10 February 2017, India:
Indian unicorn Snapdeal has decided to shut down its C2C marketplace Shopo in order to cut costs and conserve cash. Thea app-only, zero-commission, affiliate marketplace Shopo will stop operations from February 10, 2017.
As stated in a blog post by Shopo, 'The e-commerce market in India will continue its robust growth. However, we realize that it will take some more years for a broader ecosystem to develop around the C2C segment. It is tempting to go on, but it is often beneficial to pause, take stock and plan ahead for greater success. It is time for us to pause the Shopo journey for now.'
Seller enablement in any commerce play isn't complete without listing, discovery, payments, and logistics. With any of these pieces missing, no seller enablement business can work.
A marketplace for Indian designer and handicraft products, Shopo, a Chennai-based startup was founded by Theyagarajan S and was backed by Sequoia Capital and angel investor Sashi Reddi. Snapdeal acquired Shopo in 2013 and relaunched it in July 2015 as a zero commission marketplace which allowed small sellers to chat, buy, and sell on the platform.
In September 2015, the company also announced to invest $100 Million in Shopo over a period of two years. With 1,00,000 sellers by April 2016, Snapdeal team was confident of reaching 1 Mn sellers on Shopo surpassing Snapdeal in terms of the number of sellers associated with the platform.There were plans to monetise it by advertising and product listings on the platform. As reported, until February 8, 2017, Shopo has on its portal around 50,000 sellers with more than 3 million listings.