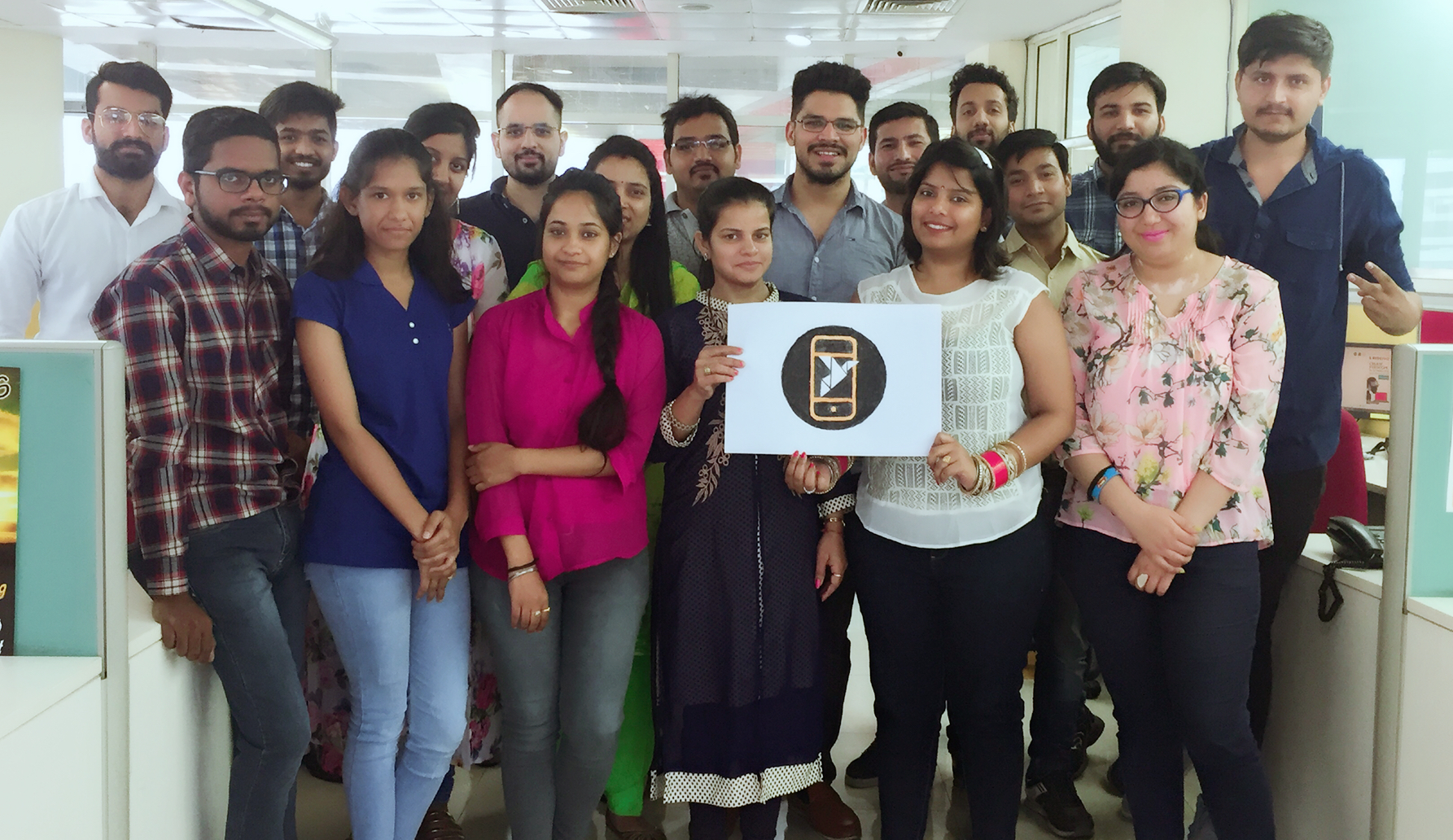 Applancer envisions a world where passionate innovators come to collaborate, envisioning what can be and taking their careers places they simply couldn't anywhere else. This is a world of more possibility, more innovation, more openness, and sky's-the-limit thinking – a cloud-enabled world. Their mission is to empower every person and every organization on the planet to achieve more.
Applancer, world's best known mobile app outsourcing platform, is a fast-growing field. It has totally revolutionized the concept of a mobile application development. Loaded with various technical aspects and provision of so many options, it has been proved to be the most unprecedented advancement. Breaking a disruptive technology into the market is never easy, but Applancer proved it wrong!
It is famous for providing enriching and collaborative relations between executives and mobile application developers all over the world. It has foreseen great potential in providing enhanced experience and employment opportunities to all business-persons and tech savvy employees round the globe.
There are so many IT services one can explore through, thus Applancer provides enterprising and pioneering spirit to the recruiters as well as employees. Organizing and managing technical events, conferences, projects and workshops all across the world is the best part one can get exposed to. This would be really beneficial for training and learning purpose as well.
Also Check: online database designing
Also Read: Know – How IT Industry Gets Benefitted By Applancer
So apart from the experts, it's really a good option for any beginner, or may be a mediocre for that matter, present in any Nation on this Earth. This gives an ultimate life-experience to be a part of Applancer. The way it elucidates on all these attributes, it is really appreciative how all these characteristics are integrated together into a single environment.
Different tools are present to support developers to develop and design application in the most influential and interactive manner. The most interesting aspect is "Five C(s) policy" i.e. Communicate, Comment, Combine, Compete and Complete, that too simultaneously. By outsourcing, Applancer easily communicates via Skype, phone call, email, video conferencing at any time.
It also provides 24*7 customer support helping you to get the issues resolved immediately. By offering advanced and innovative payment options for established companies and freelancers, Applancer lets professionals to work on projects, tasks and assignments without keeping their money. Rather it transfers funds through excellent and well-managed system.
After skyrocketing to the top of the Mobile Application's charts, Applancer recaptured lightning in a bottle for their new and latest versions. Applancer strives to provide high-quality services in addition to clean and reliable systems operated by high- professional superior officials.
The applications have got a simple and easy User Interface platform. They bring a marvellous and exceptional consumer design expertise to the IT industries, creating powerful user experiences in the process.
Implementing analytics, designing applications is the foundation of Applancer. At the same time, ensuring privacy and security is Applancer's priority. Build, experiment, launch, gather feedback and suggestions, filter & relaunch is the main principle on which Applancer works. This adds another dimension to Applancer's innovative concept of adherence to agile and analytics-driven methodology.
A decade of experience and achievements is clearly indicative of the success of Applancer in the field of Software development, Website design and development for smartphones and mobiles. Following a comprehensible approach in providing solutions to projects based on draft plan and design specification is the major key to Applancer's success. Such a rapid and fast pace progress, whilst conforming to the principles of equality, quality and quantity, is highly worthy to be praised.
Also Read: Applancer Team's 4 Focus Areas To Make The App Development Process Hassle Free For Ideators And Freelancers
Applancer has been able to outsource Mobile Application Development in a unique way. There are multitude of advantages and benefits the company has gained, from time-saving to pre-launch and marketing efforts. This definitely makes sense when it comes to outsourcing mobile app development.
The employees act as the project managers, overseeing all aspects of the project while remaining at a distance. This is a great way to attend other matters of significant business as well. Meanwhile, Applancer when outsourcing mobile applications, it assures a monetary commitment ensuring that the app makes it from conception to launch. Thus, project managers and app developers retain a greater level of motivation to ensure project completion.
Applancer has become a market hub for internet mobile app developers in Vietnam. It utilizes the potential of a rising mobile app market. Using Applancer, a client can hire a Vietnamese mobile app developer and mobile app developers can sell their services. Around 15000 mobile app developers have signed up with Applancer and it is expected to flourish and expand in the future.
Applancer has been strict with regards to choosing developers. For example, if a developer requires to create an app compatible with an iOS system, then it needs to hire a developer with a background in creating iOS compatible mobile applications, or if it requires to develop a game, it will look for top mobile game developers.
Also Read: Applancer Is Enabling Users To Outsource Techies Easily
Comfortable and easy option to describe your mobile app idea, discover the best freelancers, work done quickly and easily! Only pay for work you approve. Applancer exhibits a major word of success and glory in the near future.