The passing of Silvio Berlusconi, the renowned Italian media mogul and three-time prime minister, marked the end of an era. His vast empire, estimated to be worth over €6 billion, held significant intrigue surrounding the division of his wealth.
In a surprising revelation, his last will and testament unveiled an intriguing distribution of assets, including a substantial bequest to his 33-year-old girlfriend, Marta Fascina.
This article shares the details of Berlusconi's will, shedding light on the beneficiaries and the legacy he left behind.
Silvio Berlusconi's will revealed that he bequeathed €100 million (approximately £85 million) to Marta Fascina, his girlfriend of several years.
The generous sum serves as a testament to their relationship and highlights the significant role Fascina played in Berlusconi's life during his later years.
Berlusconi also allocated €100 million to his brother, Paolo, acknowledging the familial ties that bound them. Additionally, Marcello Dell'Utri, a former senator affiliated with Berlusconi's Forza Italia party, received €30 million.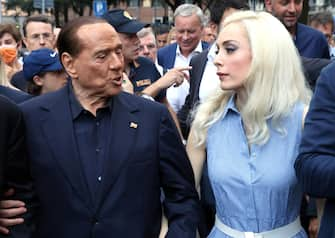 Dell'Utri, who had previously served jail time for association with the mafia, expressed surprise and deep gratitude upon learning of the substantial bequest, emphasizing the profound friendship he shared with Berlusconi.
Berlusconi's two eldest children, Marina and Pier Silvio, are set to assume control over his extensive business empire. With existing executive roles within the company, the siblings will hold a commanding 53 percent stake in the Fininvest family holding.
This decision ensures that the legacy of Berlusconi's entrepreneurial endeavors will remain within the family, maintaining continuity and preserving his vision.
Apart from his business interests, Berlusconi also possessed significant non-business wealth. According to the will, Marina and Pier Silvio will inherit 60 percent of this portion, affirming their prominent roles as inheritors of their father's wealth.
The remaining 40 percent will be divided among Berlusconi's three youngest children from his second marriage: Barbara, Eleonora, and Luigi. This division underscores the commitment to fairness and equal distribution among his offspring.
The will, which was drafted in 2006, sheds light on Berlusconi's meticulous planning and consideration of his family's future.
By establishing a comprehensive division of his assets over a decade in advance, he ensured that his wishes would be fulfilled, bringing transparency to the distribution of his wealth.
Silvio Berlusconi's Last Will
Silvio Berlusconi's passing not only marks the end of an era in Italian politics and media but also prompts reflection on his contributions and controversies.
As a charismatic figure, he left an indelible mark on the nation's history. Berlusconi's vast empire, built through his media and business ventures, has significantly influenced the Italian landscape.
The allocation of his wealth reveals a complex individual who valued personal relationships and recognized the significance of family ties.
The unveiling of Silvio Berlusconi's intriguing distribution of wealth in his last will is expected to have a profound impact on the individuals involved and the public perception of his legacy.
The substantial bequest to his girlfriend, Marta Fascina, may generate discussions about the nature of their relationship and raise questions about the role of personal connections in matters of inheritance.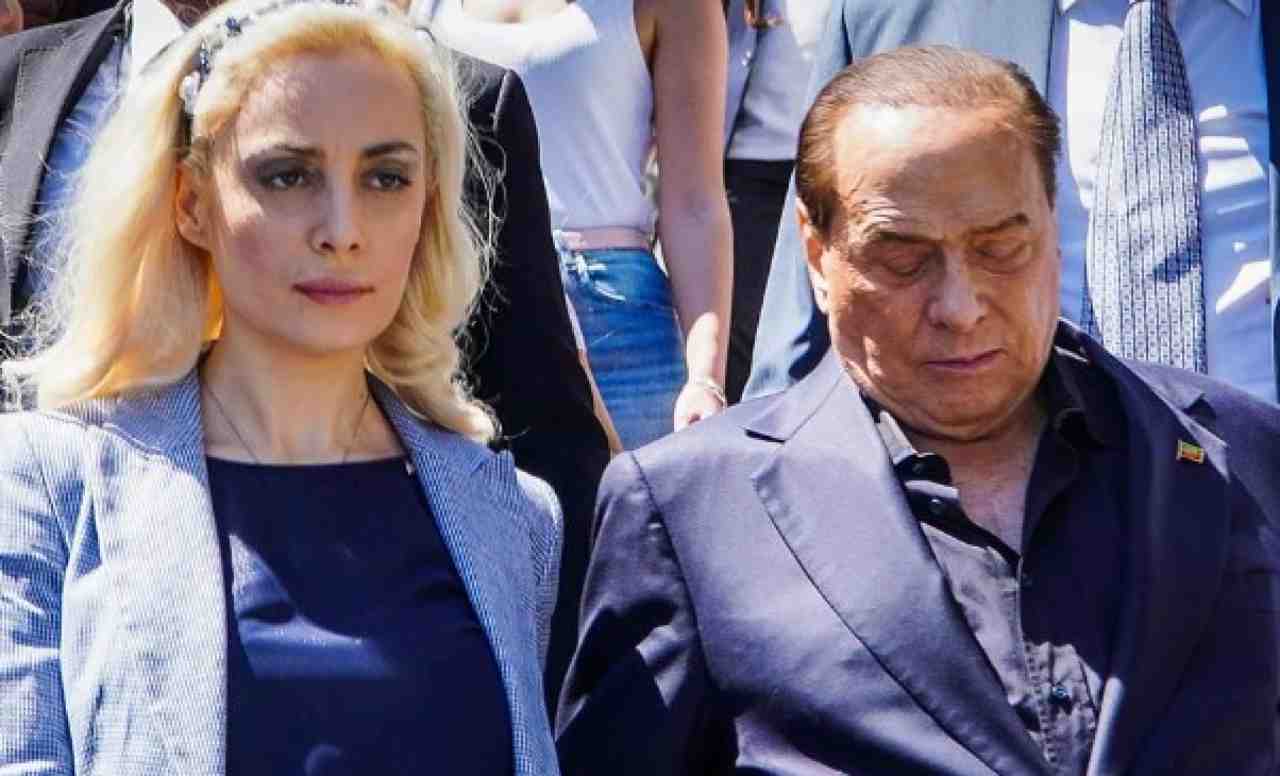 Furthermore, the division of his business empire among his eldest children underscores the continuation of his entrepreneurial legacy and solidifies their positions in the corporate landscape.
The revelations from Berlusconi's will are likely to leave a lasting impression on both his family and the wider society, shaping the narrative surrounding his life and wealth.
Silvio Berlusconi's last will and testament provides intriguing insights into the division of his vast wealth, showcasing the importance he placed on personal relationships and family bonds.
The bequest to his girlfriend, Marta Fascina, highlights the influence she held in his life. Furthermore, the allocation of his business empire to his eldest children ensures the continuation of his entrepreneurial legacy.
Berlusconi's meticulous planning and consideration for the future are evident in the comprehensive division of his assets. As Italy mourns the loss of a political and media titan, the legacy of Silvio Berlusconi will be forever intertwined with the nation's history.