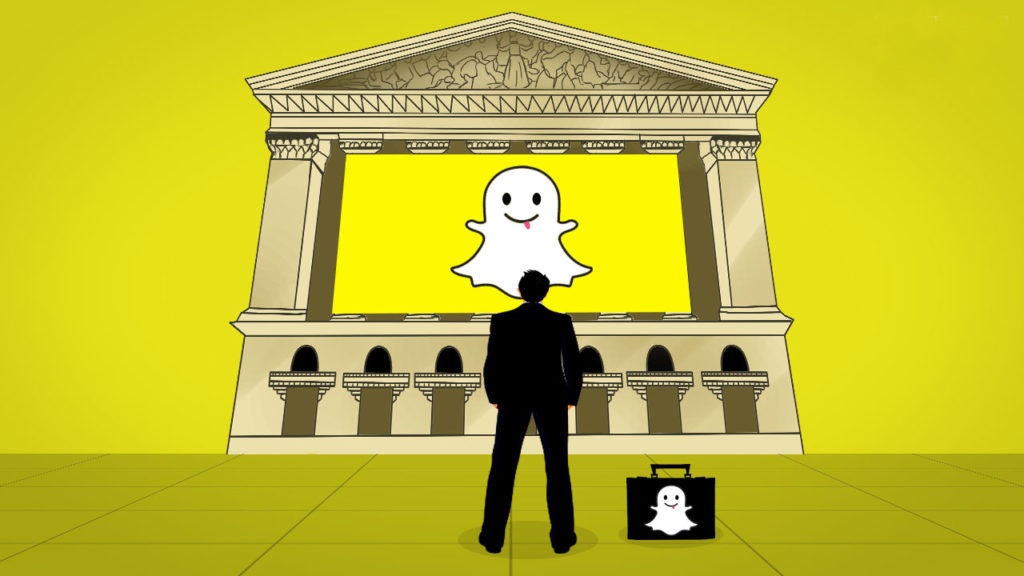 Snapchat parent company Snap Inc. just raised $3.4 billion in the tech industry's largest initial public offering in over two years.
Despite doubts about the company's ability to ever turn a profit, it appears as if people are lining up to buy into the company behind the en vogue messaging app Snapchat. The demand for the IPO was so high among investors on Tuesday, that it predicted to go up to $17 or $18 a piece from the original 14-16 dollars (valuation of $22 billion)
The pricing came on a day when the stock market surged to another high, fed by raised expectations of tax cuts, looser regulations and higher interest rates under the Trump administration. SNAP ticket was finally priced at $17 a piece and the company raised $3.4 billion by offering 200 million at a whopping valuation of $25 billion.
As of December 31, 2016, Snapchat had 161 million daily active users, which is a lot of people. Investors wanted to jump in on to the company's ability to hold on to the millennial audience where average daily user opens the app 18 times a day and uses it for 25-30 minutes. And, perhaps more impressive — 60% of users create Snaps and/or use its chat feature every single day.
Despite a nearly 7-fold increase in revenue, the Los Angeles-based company's net loss jumped 38 percent last year. It faces intense competition from larger rivals such as Facebook as well as decelerating user growth.
This will be the largest US-listed technology IPO since Alibaba made its debut in 2014 at a record-setting $168 billion and Facebook went public in 2012 at a $81.2 billion valuation. 2016 was a brutal year for the IPO market, as hardly 103 companies had went for IPO which is 62 companies less than 2015 and is the lowest number of deals since 2009.
With Snap starting the trend in 2017, there are rumours of other tech paper giants like Uber and Airbnb to try out IPO market themselves, if this happens there might be more companies that would be boldly funded by Venture Capitalists in the confidence that they all would eventually file for IPO.
While the IPO will make dozens of Snap insiders and early investors very rich overnight, those buying into the IPO are by no means guaranteed a similar windfall. As opposed to popular belief, tech IPOs can go either way. Companies such as Zynga, Groupon or Twitter are currently trading far below their IPO prices, leaving those who bought shares in their IPOs and held on to them with a hefty loss on their hands.
Regardless of whether Snap soars or sinks, its offering will significantly enrich its earliest investors, notably Mr. Spiegel and the company's other founder, Robert Murphy. With 227 million shares each, the two men are each worth more than $3 billion on paper, well ahead of their 30th birthdays.