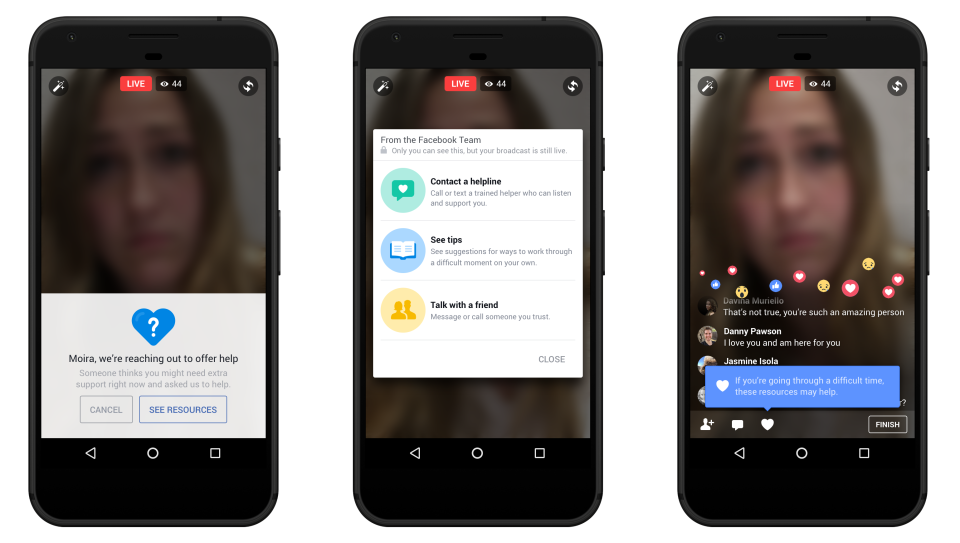 02 March 2017, USA:
Facebook is doing it all what it takes to work for the community. Mark Zuckerberg wrote a 6,000-words letter stating how Facebook will work and he's taken the first step in the right direction.
On Wednesday, Facebook announced it will integrate real-time suicide prevention tools into Facebook Live. It also said it will offer live-chat support from crisis support organizations such as the National Suicide Prevention Lifeline and the Crisis Text Line through Facebook Messenger, and make it easier to report suicide or self-injury.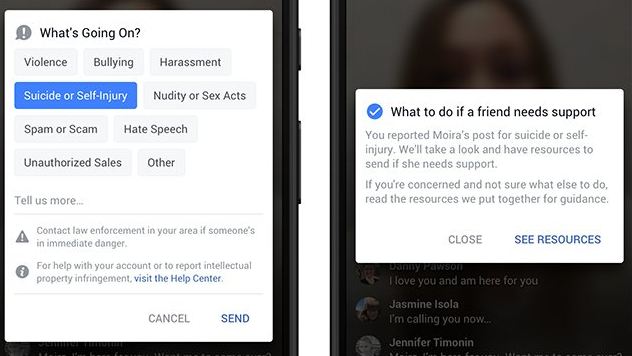 In January, a 14-year-old girl hung herself in her Florida foster home and a 33-year-old aspiring actor shot himself in a car on a Los Angeles street, both on Facebook Live. A young Turkish man who had broken up with his girlfriend told viewers before committing suicide on Facebook Live in October: "No one believed when I said will kill myself. So watch this."
Mark Zuckerberg stated in a blog post, "Today we're making a few changes to help do more:
Based on feedback from experts, we've redesigned our suicide prevention tools and integrated them into Live video. People can now reach out to someone directly or report the stream, and the person streaming can contact a friend or a helpline.
– We're giving people the ability to chat directly with someone from organizations like Crisis Text Line, Lifeline, and the National Eating Disorder Association.
– Finally, we're testing ways to use artificial intelligence to find patterns in posts that have been reported for suicide and make it easier to identify similar posts — even if a friend hasn't reported it. Our teams will review these posts and reach out to help if it's appropriate." (Image- Facebook)