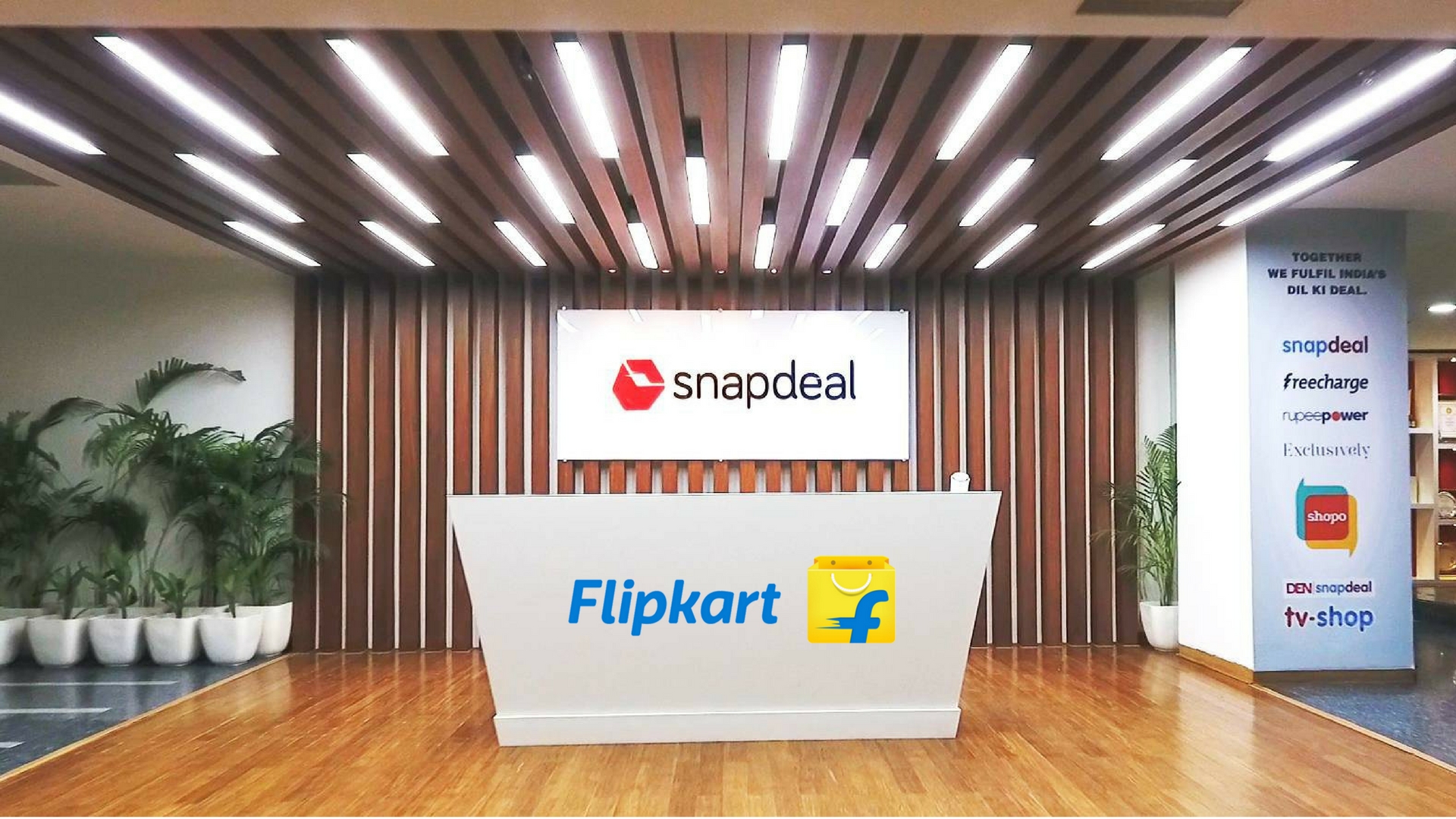 Finally after months of speculation and pro-longed procedures, Flipkart will be acquiring Snapdeal for $950 million. With the board approval in place, consent of the shareholders of Snapdeal will now be required to okay the merger deal with the country's largest e-commerce firm Flipkart.
Flipkart has asked for clearance from all shareholders of Snapdeal, given that there are special payment options being worked out for certain investors like Kalaari Capital and Nexus Venture Partners.
"Flipkart ideally wants signatures from all investors, but if that doesn't happen it would require at least 75% shareholders to give a nod once Snapdeal accepts the bid," a person aware of the matters had previously said when the offer stood at $850-$900 million
PremjiInvest, the family investment arm of Wipro Ltd chairman Azim Premji, objects to special payments to certain shareholders including its two co-founders and two early backers. In the letter sent to the Jasper Infotech board, PremjiInvest has outlined its concerns over the transaction, which aims to close the sale of Snapdeal to its Bengaluru-headquartered rival for $900 Million-$1 Billion.
Also Read: Flipkart Snapdeal Merger: The Complications And Outcomes Of The Deal
The deal is expected to be done in three parts. SoftBank will first buyout stake from Snapdeal and its investors — Nexus and Kalaari Capital. The capital will then be put into Flipkart by SoftBank. In the last stage, Flipkart will merge with Snapdeal as per the report by Money Control.
The swap ratio of the deal is likely to be finalised by Flipkart in its board meeting on Friday. The deal is expected to be completed within 3 months from signing of Term Sheet. SoftBank is likely to hold 20 percent in the combined entity. Flipkart will retain Snapdeal's brand name in the initial stages.
Meanwhile, online marketplace Amazon has made an offer of $70-80 Million to acquire Snapdeal-owned Freecharge. Other contenders who are looking to buy the digital payment app- Freecharge are Axis Bank, Airtel Money, Paytm.
Amazon's bid is in the range of $70-$80 million (Rs 466 crore- Rs 532 crore), with a term sheet signed by the Seattle-headquartered e-commerce behemoth and Jasper Infotech, which owns and operates both Snapdeal and FreeCharge.
Also Read: 5 E-commerce Challenges Faced By Early Stage Startups In India