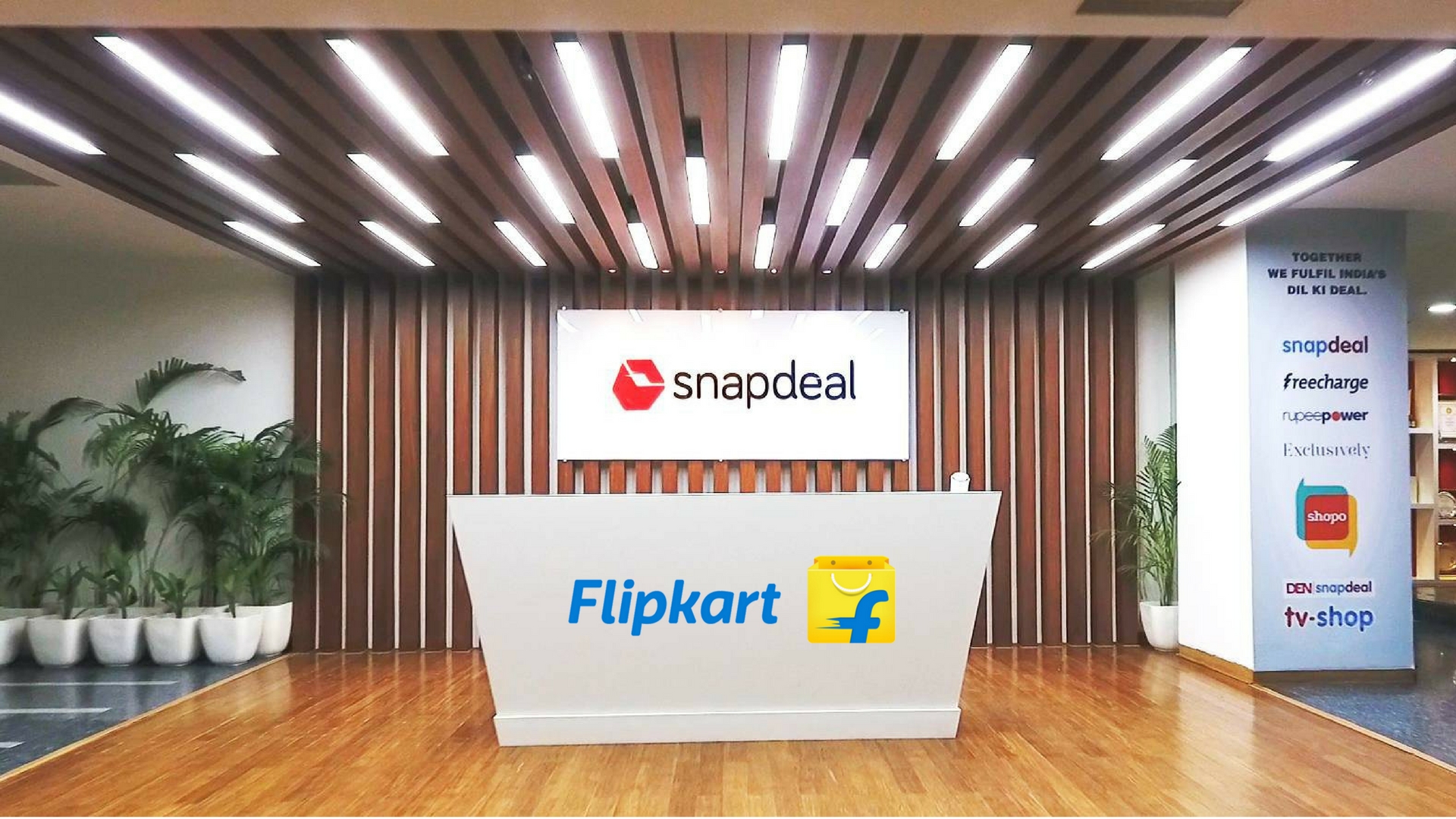 Snapdeal is in the news for quite a long time. The e-commerce marketplace is all set to merge with one of India's leading online retailer- Flipkart.
Its weird though, Snapdeal recently raised Rs. 113 crore from the founders Rohit Bansal and Kunal Bahl and early investors Nexus Venture Partners. The funding at this time of the deal hardly makes any sense. Also if we look at the amount, it was the average amount Snapdeal lost in 10 days in FY16. It lost Rs. 3,316 crores in FY16 which 150% more than the previous year.
Snapdeal is losing out top level executives amidst the merger with Flipkart. Vani Kola, founder and managing director of venture firm, Kalaari Capital, resigned from the board of Snapdeal. The resignation happened on 2nd of May. "I confirm I have resigned. I have been longest serving on the board. The company has entered a new phase and no longer needs my services," Kola told.
Saurabh Nigam, HR Head of Snapdeal too has quit the company. "After spearheading Snapdeal's Human Capital function for more than three years, Saurabh Nigam has decided to move on to pursue further career interests in a field close to his heart," the spokesperson said.
Flipkart too has seen some exits, COO of Flipkart Nitin Seth resigned from the company being the prime one. CEO of Flipkart, Kalyan Krishnamurthy has taken charge of Human Resource operation.
Related Read: Amazon Vs Flipkart And Uber Vs Ola. It's Not About Capital Dumping – It's About Good And Bad Investments.
So where is Snapdeal-Flipkart merger heading and what is going to be the future of e-commerce in India? In an email to TechStory, industry expert and the author of 'Click– The amazing story of India's e-commerce boom and where it's headed' Jagmohan Bhanver explains,
"The future in India for e-tailing at least is not going to be about one Indian company versus another local company. Till some time back, the battle was between Amazon India, Snapdeal and Flipkart. Snapdeal's acquisition by Flipkart, in any case, is going to put one of these contenders out of the running.
Another e-tailer, Shopclues may not be a strong contender unless they somehow manage to rake in a significantly large funding and develop greater differentiation. Even then, it may be a question of time before it is either compelled to shut shop or get acquired by one of the two larger players at the time.
Paytm is certainly emerging as a strong contender, and in my opinion, at least will make its presence felt in the marketplace. Having said that, if one looks closely at Flipkart's recent funding rounds, Flipkart picked up US$ 1.4 billion of which a considerable share came in from eBay and Tencent.
While some of these funds were used by Flipkart to buyout eBay India, this gives the parent company (eBay) shareholding in the number one online retailer in India. Tencent which is a prime competitor of Alibaba in China also gets a piece of the Flipkart pie.
There are talks of Softbank investing in Flipkart too. On the other hand, Paytm has investments from both Softbank and Alibaba. Given Softbank's past relationship with Alibaba, it can be assumed that the Japanese company will have a considerable influencing ability with the Chinese giant and hence reasonable control over how the two entities steer Paytm's future. Amazon India, of course, has funds from their US-based parent."
Related Read: Flipkart Cannot 'Discount' Its 'Prime' Competitor
The merger has come to a stage where it might face one final hurdle and that's Foreign Exchange Management Act (FEMA). Flipkart is an Indian company they say, then why FEMA? Flipkart Pvt Ltd. is based in Singapore. In the proposed all-stock deal, estimated at $700 million-$1 billion, shareholders of Snapdeal would receive Flipkart stock.
But the issuance of shares by Flipkart Singapore to Indian shareholders of Snapdeal would need a specific permission from RBI. Otherwise, the transaction, in the strict legal sense, could be construed as reverse round-tripping and breach of FEMA rules, according to senior lawyers and finance professionals ET spoke to.
In a recent report by The Hindu BusinessLine stated that for the deal which was said to close in early July, Flipkart is not very likely to pay the estimated $700 million, as it is only willing to pay $350-400 million. It is further mentioned that Snapdeal, on its part, will only agree to the much-diminished amount only for its marketplace alone, minus its two growing logistics businesses — Vulcan Express and Unicommerce eSolutions.
While it is common knowledge that $400 million is almost the amount that Snapdeal bought its most priced acquisition Freecharge for, the fate of the payment platform is still in doubts. Vulcan Express and Unicommerce eSolutions is estimated to be valued around $200 million and as far as the other acquisitions of Snapdeal is concerned, some of them are already shutdown.
Flipkart recorded an average of 5 lakh shipments every day while Amazon closed in with about 4.5 lakh daily shipments. Snapdeal which was third on the list last year, saw its volumes dip significantly to 30,000 a day from a high of 1.5 lakh daily shipments in March 2016.
Related Read: Shiv and Steve's Exclusive On Snapdeal Funding And Covfefe