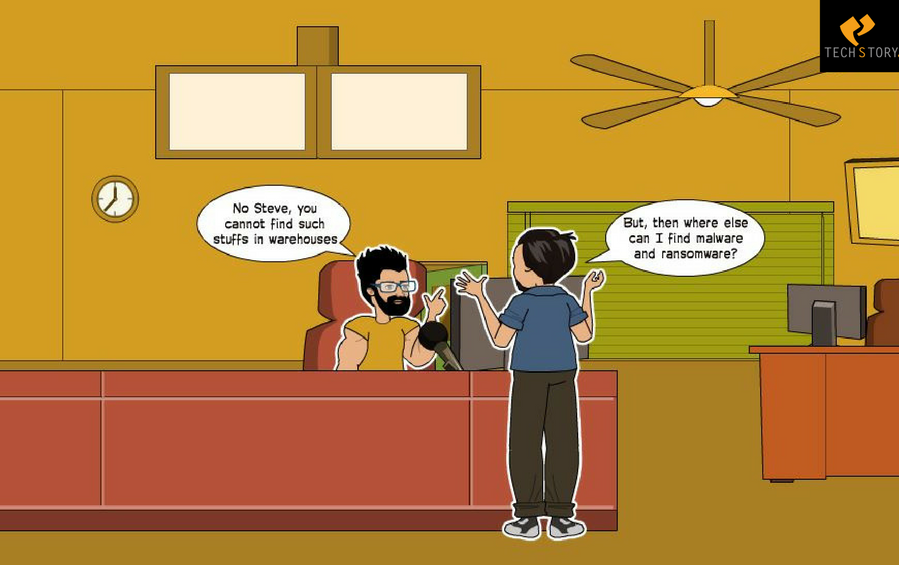 Shiv: Hey Stevie! I wish you were a hacker! These malware, ransomware and virus News are 'bugging' me! There's a new one every week and our safety is at stakes! Can we just counter them by hacking them ?
Steve: I wish ? But chill man, hackers targeting us would be a waste of their time.. Let's just hope that Google comes up with a solution after their counter terrorism moves.. Why does it look like Google is running a separate nation with in house counter terrorism teams.. ?
Shiv:  Yeah it has come up with some measures for online terrorism. At least Google has online counter terrorim moves. Here, we didn't even know that we were stuck with WannaCry. Also, Travis resigned man, he was so cool! Except for all his 'other' endeavors ?
Steve: Now that almost entire senior executives are out, who's gonna manage it? ? Or should we wait for the outcome of employees' petition to reinstate him?
Shiv: Employees' Petition won't help much, only 10% of the workforce has signed it, won't make much of a difference. I'm guessing Arianna Huffington will take over as interim CEO. What say? ? Then, and only then Uber will change, as they say ?
Steve: 10 Reasons why Huffington's leadership will change Uber? ?
Shiv: Haha Yeah something like that, Meanwhile, In India, Gautam Mago has quit Sequoia and would be starting something new, we have competition man! ?
Steve: With $3.1 billion that came into play last month alone, let us hope that we get to scale something really quick.
And then the two started exploring cybersecurity as a potential area to startup!
(Disclaimer: This is a funny  (okay, not so funny) take on what happened in the technology and startup space. The conversation is purely fictional and does not reflect any personal opinion. For more such round-ups on the latest happenings in the startup space, check out TechStory every Sunday)
Image Credits: pixaton
Comments
comments