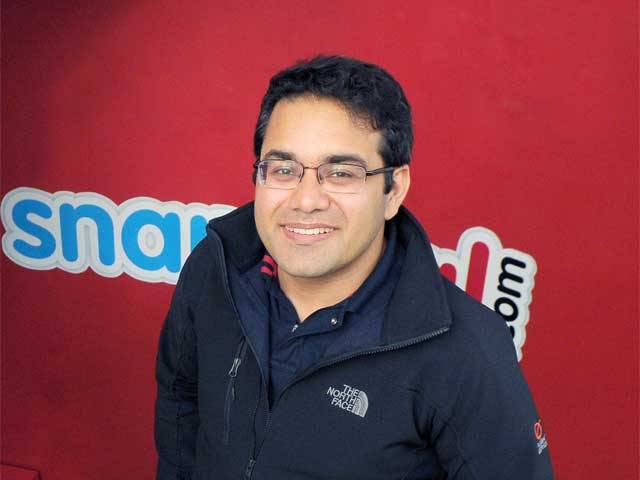 17th April 2017, New Delhi : Session count in Delhi has issued notice to Snapdeal CEO Kunal Bahl, COO Rohit Bansal and its former chief financial officer (CFO) Vijay Ajmera for allegedly copying entrepreneur Gaurav Dua's concept of "non-inventory holding marketplace model for retail" , according to a report by ET. The compliant has been launched under under sections 420 (cheating), 406 (criminal breach of trust) and 120B (criminal conspiracy) of the IPC.
Dua has claimed that for 2 years Delhi Police failed to register an FIR after which he has approached the court. His complaint however has been dismissed by the trial court after which he has filed a complaint in the sessions court.
According to entrepreneur Guarav Dua he is the brain behind non-inventory holding marketplace model for retail in India and the Snapdeal founders cheated him under the garb of raising funds for his business. Gaurav Dua is an  engineer and entrepreneur and has founded portals marketsdelhi.com in 1999 and indianretail.net in 2005.
The compliant states that, "Snapdeal founders, who claimed to champion the approach which put them ahead of other e-commerce companies, cheated Dua in the garb of collaboration with him and raising venture funds for his validated business. Under the garb of collaboration and funding, held extensive discussions over many months but instead duped him by deploying all criminal tactics to part with the insights and workings of his work done over 10 years."
Snapdeal has been going through a lot of trouble recently. There have been a lot of rumors that Softbank is trying really hard to sell off the company to Flipkart. A number of third part vendors have raised concerns against the company's long standing payment dues. Earlier this month, Dream Merchants Pvt. Ltd has filed a compliant against the company for non payment of dues  of up to  $38.4K (INR 25 Lakhs). Last week Sameer Parwani CEO and co-founder of CouponDunia, took to social media to express his concerns about non payment by Snapdeal alleging that company has months behind on their payment.