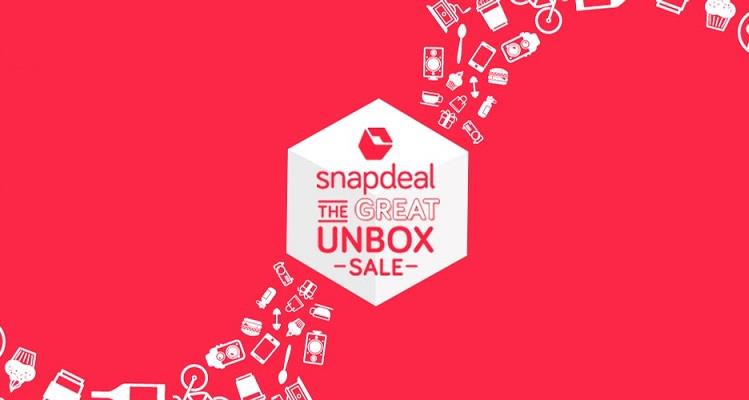 India's third largest e-commerce company Snapdeal has been in the news for various reasons since the beginning of the year, and one of the highlighting news in recent times is their merger with Flipkart.
The speculation began late March, when a report in the Mint stated, Softbank-backed Snapdeal is in talks for a potential sale with the number one rival Flipkart. As it turned out, Paytm might as well be the other contender to acquire Snapdeal.
Although the spokesperson denied the claims stating that the information was incorrect and adding that the company is making decisive progress in the journey towards profitability, recent developments don't seem to be in line with the same.
Earlier this month, Softbank, one of the leading investors' who recently had written off the investment made in the company was speculated to have been in talks to merge with Flipkart. But Softbank wasn't able to convince other board members as per the reports.
On 9th April (Sunday) afternoon, Snapdeal's founders Kunal Bahl and Rohit Bansal had e-mailed to calm the employees amid takeover speculation. According to the letter published by Reuters, the duo wrote,
"While our investors are driving the discussions around the way forward, I am reaching out to let you know that the well-being of the entire team is mine and Rohit's top and only priority."
The founders who collectively own 6.5% after multiple dilutions while raising $1.56 billion in their 11 rounds were reportedly offered $50 million for their remaining stake. While assuring the employees with stock options by pinning their hopes on the journey towards "profitability" who are currently fearing for their employment, they assured,
"We will do all that we can, and more, in working with our investors to ensure there is no disruption in employment and that there are positive professional as well as financial outcomes for the team as the way forward becomes clear."
If the sale goes through, then as per the current numbers the company might be sold for anywhere around $800 million. One of the worst hits at this valuation would be Nexus Venture Partners who own 10% in the company and did not make any partial exit from the company when it was previously valued at its all-time high of $6.5 billion while Snapdeal founders Kunal Bahl and Rohit Bansal, investors Bessemer Venture Partners, Kalaari Capital, Saama Capital and eBay made handsome returns.
This is the second time this year Softbank has pulled a major merger with one of its investments at a lower valuation. Earlier this year, Softbank had merged Housing.com with PropTiger in order to look for an exit and Housing's CEO Jason Kothari who was appointed by Softbank in the first place, joined Snapdeal. Softbank had also placed Lydia Jett in the Snapdeal board right before the takeover speculations.
Also Read: Flipkart-Snapdeal Merger and its Complications!
Comments
comments