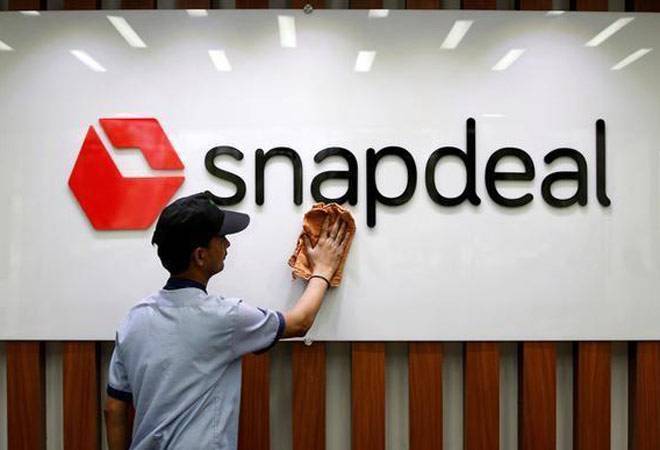 1 August 2017, India:
Snapdeal is at such a stage where it has nothing to lose. The merger has been called off and Snapdeal is going through a major change. The company plans to lay off 1,000 employees, that is equal to 80% of the total workforce.
Kunal Bahl and Rohit Bansal have firmly instructed their business and technical heads to restructure their teams and begin the paperwork for their layoff as per the report by ET. This is massive, but it was coming. Out of 1,200 employees, only 200 have survived the job cuts.
Back in July 2016, Snapdeal had over 9000 employees, but the company asked about 7,800 people to leave without any notice. The employees were given one month's salary and one month's severance package, as opposed to three month's severance pay, promised in February as per the report by India Today.
Related read- Snapdeal-Flipkart Merger Torn Apart
Bahl and Bansal are positive on the outcome of their new, compact Snapdeal 2.0. They have the backing of the firm's early investor Nexus Venture Partners. Snapdeal will be able to financially sustain itself with the sale of certain non-core assets, the firm said in its statement. The company does not need additional funding and has a clear roadmap to making upward of 1.5 billion rupees ($23.4 million) in a year. Here is the complete letter sent by Snapdeal founders after calling off the merger with Flipkart.
Dear Team,
Over the last few months, our company has been engaged in strategic discussions with other players. A lot of time and effort has gone into the process from all participants in this exhausting process. The process has led to intense speculations and uncertainty for our team, partners and shareholders. And now it is time to finally put an end to this saga.
We will be continuing the Snapdeal journey as an independent company. As we have often discussed, the opportunity of e-commerce in India is immense, and the surface of this $200 Billion market has barely been scratched yet. We have a tremendous team, millions of loyal customers, hundreds of thousands of motivated sellers and a phenomenal platform that has been built with years of effort.
All the ingredients of success have always been there in our company. And after the last few months of tumultuousness, it is time to focus on the business and leverage all our strengths to progress towards our vision of building the best marketplace to connect buyers to sellers in India.
The good question to ask is why are we moving down an independent path, when so much effort went into determining a strategic combination. There are a few reasons for this, which go beyond the fact that the deal being contemplated was incredibly complex to execute as reported extensively by the media.
Firstly, there isn't going to be one successful model for e-commerce in India. In every market, there are multiple successful e-commerce businesses, and as long as one's strategy is differentiated and has a clear path to success, there is a great company that can be built. We firmly believe in our new direction – Snapdeal 2.0 – part of which is a laser focus on being a champion for all sellers in India, enabling anyone to set up a store online in a few minutes and focusing on providing a large selection of products at great prices to consumers.
Secondly, we have made tremendous progress towards this new path over the last few months and are already profitable at a gross profit (a.k.a. net margin) level, with clear visibility to making upwards of Rs 150 Crores in gross profit in the next 12 months.
Finally, with the ongoing streamlining of costs and sale of some of our assets, such as Freecharge, we are financially self-sufficient as a company and don't need to raise additional capital to reach profitability. Needless to say, we will need to keep a tight control on our costs and work towards becoming a hyper-efficient culture delivering profitable growth, month on month.
Many of our team members have spoken with me over the last few weeks, reiterating their interest in the fact that Snapdeal should continue in its independent capacity. The passion our team has for our purpose and the signs of progress being very visible are key reasons why our team continues to be inspired to pursue an independent path. So, the decision is made. There is zero ambiguity. We will be running the company as we have been and rapidly be moving ahead with our mission.
Success is never final, failure is rarely fatal; it is the courage to continue that counts. Let's work together to make Snapdeal 2.0 a super success!
Thanks!
Kunal & Rohit
(Image- Business Today)
Also read- Bezos Tops the Wealthiest Man List, Amazon Quarterly Profit Falls by 77%
Comments
comments