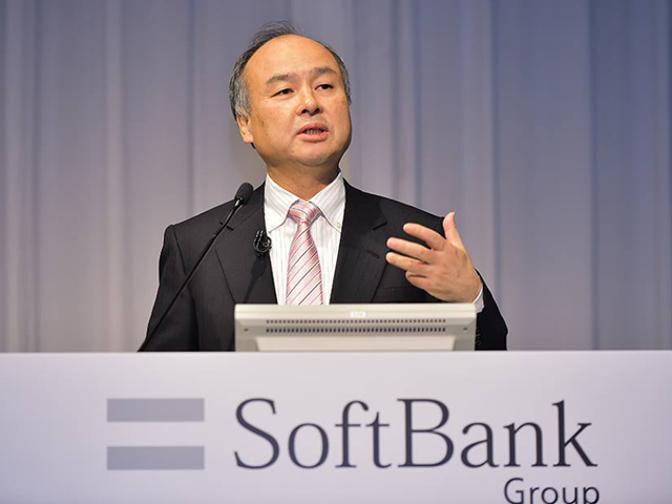 1 August 2017, India:
Masayoshi Son-led SoftBank might invest a whopping $2 Billion in one of India's largest e-commerce marketplace Flipkart through its Softbank Vision Fund as per the report by Bloomberg.
Softbank Vision Fund is looking at putting between $1.5 billion and $2 billion into the largest Indian e-commerce operator within the next two months, one of the people told Bloomberg, asking to not be identified as the discussions are private. About half the money would go to Tiger Global Management, which wants to sell part of its Flipkart stake, while the rest of the funds would go to Flipkart, the person said.
Related read- Snapdeal-Flipkart Merger Torn Apart
In a surprising turn of events, Snapdeal said on Monday that while it has been exploring strategic options over the last several months, the management has now decided to pursue an independent path and is terminating all strategic discussions.
"Snapdeal's vision has always been to create life-changing experiences for millions of buyers and sellers across India. We have a new and compelling direction- Snapdeal 2.0 – that uniquely furthers this vision, and have made significant progress towards the ability to execute this by achieving a gross profit this month," a said spokesperson said in a statement.
With Snapdeal-Flipkart merger torn apart, SoftBank has shown interest to be part of the much larger entity. While SoftBank said in a prepared statement, "Supporting entrepreneurs and their vision and aspirations is at the heart of Masayoshi Son's and SoftBank's invest ment philosophy. As such, we respect the decision to pursue an independent strategy. We look forward to the results of the Snapdeal 2.0 strategy , and to remaining invested in the vibrant Indian e-commerce space."
Founders Kunal Bahl and Rohit Bansal's plan to run a stripped-down version of its online marketplace, Snapdeal 2.0 has the backing of the firm's early investor Nexus Venture Partners, as per the report by Financial Express. Snapdeal will be able to financially sustain itself with the sale of certain non-core assets, the firm said in its statement. The company does not need additional funding and has a clear roadmap to making upward of 1.5 billion rupees ($23.4 million) in a year, Bahl wrote in his email to staff. Snapdeal last week inked the sale of FreeCharge to Indian lender Axis Bank for $60 million. (Image- ET)
Also read- Historic Softbank Vision Fund Launched, $100 Billion Promised in Tech