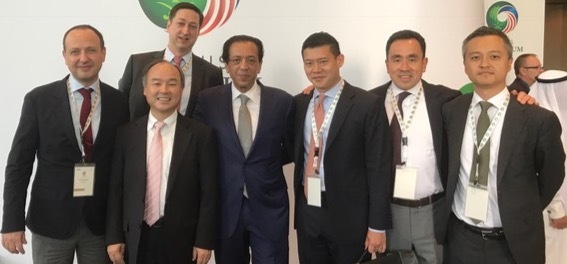 22 May 2017, USA:
The SoftBank Vision Fund today announced its first major close with over $93 billion of committed capital.
In addition to SoftBank Group Corp (SBG) and the Public Investment Fund of the Kingdom of Saudi Arabia (PIF) as previously announced, investors in the Fund also include the Mubadala Investment Company of the United Arab Emirates (Mubadala), Apple Inc. (Apple), Foxconn Technology Group (Foxconn), Qualcomm Incorporated (Qualcomm) and Sharp Corporation (Sharp). The Fund is targeting a total of U.S.$100 billion of committed capital, with a final close within six months.
SBG created the SoftBank Vision Fund as a result of its strongly held belief that the next stage of the Information Revolution is underway, and building the businesses that will make this possible will require unprecedented large scale long-term investment.
Related read- Japan-based Sharp Corp to invest $1 Billion in Softbank
Masayoshi Son, Chairman & CEO of SoftBank Group Corp. said. "Technology has the potential to address the biggest challenges and risks facing humanity today. The businesses working to solve these problems will require patient long-term capital and visionary strategic investment partners with the resources to nurture their success. SoftBank has long made bold investments in transformative technologies and supported disruptive entrepreneurs. The SoftBank Vision Fund is consistent with this strategy and will help build and grow businesses creating the foundational platforms of the next stage of the Information Revolution."
The Fund will target meaningful, long-term investments in companies and foundational platform businesses that seek to enable the next age of innovation. It will seek to acquire minority and majority interests in both private and public companies, from emerging technology businesses to established, multi-billion dollar companies requiring substantial growth funding.
Also read- Paytm Raises $1.4B Funding From Softbank
Comments
comments