Arm Holdings, a company that was formerly associated with phone chips, is on the verge of a technological revolution in a stunning turn of events. The SoftBank Group Corp. subsidiary is getting ready to wow the world with what may end up being the biggest initial public offering (IPO) of the year in the United States. In this new era of computing, which is being ushered in by the digital dawn of artificial intelligence (AI), Arm is obstinately laying claim. This bold move will undoubtedly have an impact on the tech sector and capture the attention of both investors and innovators.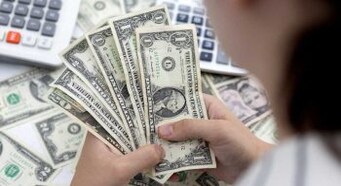 Credits: CNBC TV
Shifting Focus: From Silicon to Synapses
Beyond recognition, Arm Holdings' story has changed. It has transformed into an AI behemoth from being the quiet powerhouse behind phone processors. An important turning point was reached when the corporation made the wise choice to sail its ship toward AI computing solutions. Arm's strategic move echoes the rhythm of progress and demonstrates its unrelenting dedication to keeping ahead of the curve as technology advances at a breakneck pace.
The IPO Odyssey: Conductor and Cast
A group of banking behemoths have expertly managed the upcoming IPO debacle. Leading the effort with their combined power, companies like Barclays Plc, Goldman Sachs Group Inc., JPMorgan Chase & Co., and Mizuho Financial Group Inc. have propelled Arm's trajectory into the public eye. The mysterious absence of Morgan Stanley from the group of underwriters gives this high-stakes performance an air of suspense.
Navigating Challenges, Embracing Opportunity
Arm Holdings made a strategic decision to choose the US above its British heritage. This choice has effects that go beyond simple listing logistics, illuminating the technology vision's attractiveness on a global scale. Arm's decision to join Nasdaq in the face of escalating competition among stock exchanges confirms its aim to be entwined with the crucible of innovation. In this developing story, difficulties turn into catalysts that drive Arm toward a future full of opportunity.
Valuation: Dreaming Big, Impacting Bigger
The estimated worth of $60–$70 billion for Arm Holdings indicates both the scope of its potential influence and its audacious aim. If the IPO process is successfully completed, Masayoshi Son, the creative founder of SoftBank, stands to benefit greatly. A victory here might give the struggling Vision Fund new life, like a phoenix rising from the ashes of hardship.
Tech Resurgence: Illuminating the IPO Sky
Arm Holdings is bringing an exciting revolution to the IPO market, which was formerly cloaked in tranquility. The biggest US listing since Rivian Automotive Inc.'s astounding $13.7 billion performance in 2021 is about to take place. Arm's launch promises to leave its mark in the annals of tech history, even though it may not quite reach the heights of Alibaba Group Holding Ltd.'s $25 billion (2014) and Meta Platforms Inc.'s $16 billion (2012) offers.
Dominating the Digital Canvas: Arm's Artistry
The story of Arm is one of chips that have evolved beyond simple silicon to act as the paint on an AI canvas. The foundation of innumerable mobile chips, even in the realms of PC and server chips, is licensing its instruction set. Arm's crowning achievement has been the allure of entire chip designs, a more lucrative endeavor that has strengthened its position as a formidable player in the semiconductor industry.
Symphony of Partnerships: A Technological Overture
An intricate web of tech giants is woven together by Arm. Using Arm's chip designs and technology, companies like Amazon, Alphabet, AMD, Intel, Nvidia, Qualcomm, and Samsung all create creative symphonies. Arm's fingerprints can be seen on Apple's recognizable iPhone processors. Arm's presence on a whopping 30 billion chips in fiscal 2023 is evidence of its pervasiveness in the digital environment.
Conclusion: Unveiling Tomorrow's Tapestry
Arm Holdings enters the stage of the vast theater of technology with a performance that promises to be a tour de force. The company's relentless pursuit of innovation is demonstrated by the path from phone chips to AI computers, which is more than just a plot twist. The world waits with expectation as its IPO roadshow's curtains rise and the launch draws near. The story of Arm serves as a reminder that technology is evolving at an exponential rate and is already writing the future's chapters.