Thoughtworks has become the most recent tech company to join the ongoing trend of laying off employees amid the global economic slowdown.
The software consultancy firm slacked off about 4 per cent of its entire global workforce — approximately 500 employees — a figure that the company did not deny when asked for comment on Wednesday. According to TechCrunch, the company initially informed its impacted employees about the decision on Tuesday, and the layoffs will continue in the coming days.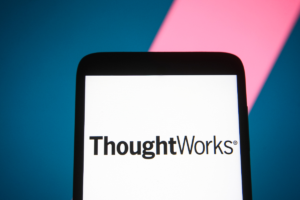 In a statement emailed to TechCrunch, Thoughtworks global public relations head Linda Horiuchi said, "We confirm that we have made the difficult decision to reduce our workforce by about four percent globally. We did not make this decision lightly and regret that we had to say goodbye to some talented and passionate Thoughtworkers. These changes were necessary to support the future growth of our business."
The software firm is home to more than 12,500 employees across 18 countries in five different continents, including the United States, Latin America, Europe, Asia and Australia. The company also has a significant presence in India, though the spokesperson confirmed to the media that the move did not constitute of any layoffs in the country.
In the beginning of this week, Thoughtworks reported an 8.3 per cent year-over-year increase in quarterly revenue compared to the same period in 2022, totaling more than $310 million. This revenue growth also contributed to the company's net income of $16.1 million in the fourth quarter, an improvement from its loss of almost $17 million in the same quarter a year ago.
The Chicago-headquartered company also estimated to generate revenue between $303 million and $305 million in the current quarter and anticipated a year-over-year growth in revenue of between 0.5% and 2.5% for the overall year.
On Wednesday, Thoughtworks was trading at $7.34 per share with a market cap of $2.29 billion.
Since November 2022, layoffs by the US tech industry have grabbed headlines. Microsoft, Google, Meta, and Amazon have together slacked off approximately 200,000 IT professionals—at least 30 per cent of them Indians on H-1B and L1 visas—to leave. Google will also be letting go of more employees in regions other than India.
Although, the current economic slowdown and possibility of recession in the market is likely to prompt companies to cut back on non-essential expenses, including marketing and social media management. The mass layoffs that started with tech firms, especially startups in 2022, have now been spilling over to several others including financial companies that slashed jobs in recent months. These include major Wall Street banks, asset managers and fintechs as they struggle to stave off macroeconomic challenges that have pressured consumers and soured demand in several mainstay business units.