Kairan Quazi, a 14-year-old prodigious software engineer, has made history by becoming the youngest person ever to be hired by SpaceX, Elon Musk's renowned aerospace company.
After successfully clearing SpaceX's rigorous interview process, Quazi expressed his excitement through a LinkedIn post, emphasizing his eagerness to contribute to the Starlink engineering team.
His achievement is a testament to SpaceX's progressive approach in recognizing talent based on merit rather than age. This article delves into Quazi's exceptional journey, from his early intellectual prowess to his groundbreaking employment at one of the world's most innovative companies.
Kairan Quazi's remarkable journey commenced at the tender age of two when he began speaking in complete sentences, demonstrating his early intellectual abilities.
By the time he reached third grade, at just nine years old, Quazi realized that the school curriculum failed to challenge his advanced knowledge.
Undeterred, he secured an internship as an AI research co-op fellow at Intel Labs within a few months. At age 11, Quazi enrolled in a computer science and engineering course, setting the stage for his extraordinary career trajectory.
Quazi's groundbreaking accomplishments continued to soar as he neared his graduation from Santa Clara University's school of engineering. By becoming the youngest graduate in the college's history, he added yet another milestone to his already impressive resume.
Quazi's LinkedIn bio reveals his aspirations to tackle challenging issues and promote radical innovation for the greater good, highlighting his dedication to making a significant impact in the field of technology.
As Quazi embarks on his next chapter, he eagerly joins the Starlink engineering team at SpaceX, which he refers to as the "coolest company on the planet." He commends SpaceX for recognizing his capabilities and not relying on age as an arbitrary benchmark to judge maturity and ability.
SpaceX Welcomes 14-Year-Old Software Engineer
Starlink, SpaceX's satellite internet service, offers Quazi an opportunity to contribute to cutting-edge technology that has the potential to revolutionize global connectivity.
Quazi's passion for innovation extends beyond his academic pursuits. At the age of 14, he has already gained valuable experience as a machine learning intern at the cyber intelligence firm Blackbird.AI.
During his internship, he played a key role in designing an anomaly detection statistical learning pipeline, specifically focused on identifying social media content manipulation.
These early professional experiences, coupled with his unwavering commitment to personal growth, position Quazi as a rising star in the tech industry. Beyond his intellectual pursuits, Quazi indulges in leisure activities that contribute to his well-rounded development.
He enjoys playing games like the Assassin's Creed series, immersing himself in science fiction stories by acclaimed authors like Philip K. Dick, and exploring the works of journalist Michael Lewis, known for his expertise in financial crises.
These diverse interests reflect Quazi's curiosity and drive to continuously expand his knowledge and perspective.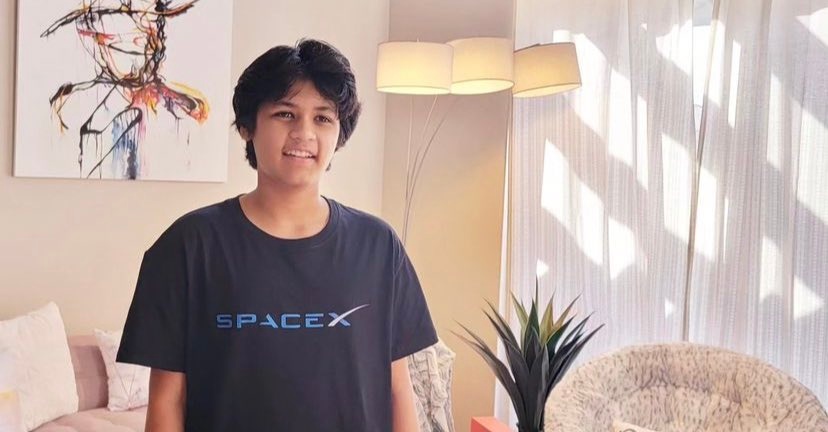 Kairan Quazi's extraordinary journey from a child prodigy to the youngest software engineer at SpaceX serves as an inspiration to aspiring young minds around the world.
His employment at SpaceX not only reflects the company's commitment to fostering innovation and embracing talent regardless of age but also showcases Quazi's exceptional capabilities. With his remarkable achievements, Quazi's future in the industry looks incredibly promising.
Kairan Quazi's remarkable journey as the youngest software engineer hired by SpaceX holds valuable lessons for individuals and organizations alike. Firstly, it serves as a powerful reminder that age should never be a limiting factor when assessing someone's potential or abilities.
Quazi's success highlights the importance of recognizing talent based on merit, skills, and dedication, rather than relying on arbitrary benchmarks like age or experience.
For aspiring individuals, Quazi's journey serves as an inspiration to dream big and pursue their passions relentlessly. It showcases the possibilities that can be achieved through a combination of exceptional talent, hard work, and an unwavering commitment to personal growth.
Quazi's ability to excel academically, engage in diverse interests, and secure internships at a young age demonstrates the importance of a well-rounded approach to learning and continuous self-improvement.