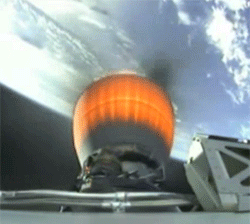 06 May 2016, FLORIDA: A SpaceX Falcon 9 rocket, carrying a Japanese communication satellite, JCSAT-14 successfully lifts-off from Cape Canaveral, Florida. The rocket placed the communication satellite into the orbit and then returned back landing on an offshore platform. This was the second successful landing by Elon Musk's Space Exploration Technologies (Popularly known as SpaceX) in a row. A live webcast displayed the entire launch process. Elon wrote "Woohoo!!" on Twitter after landing. He further Tweeted "May need to increase size of rocket storage hangar".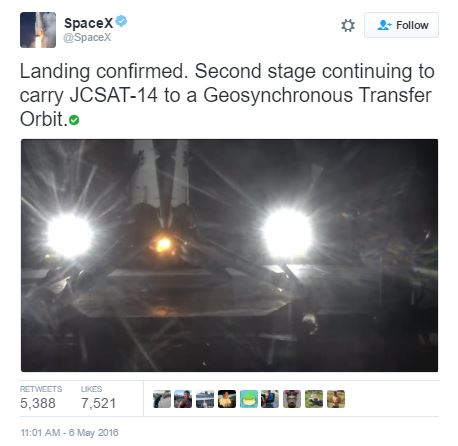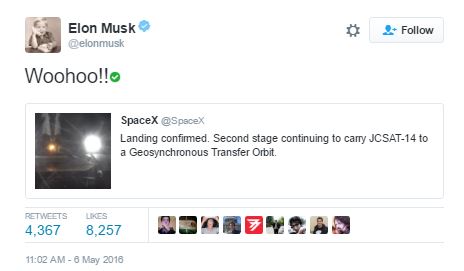 The 23-story tall rocket that was launched on Friday from Cape Canaveral Air Force Station at 1:21 am made its second journey after it completed its maiden journey this April. The rocket successfully placed the communication satellite into the orbit at a height of more than 20,000 miles. The satellite weighed about 4,700-kg and was built by Space Systems Loral in Palo Alto, California.
SpaceX is currently focusing on cutting rates down of launching services by implementing the technology of reusing its rockets. Prior to its first successful attempt this April, SpaceX had four failed attempts. SpaceX currently has a backlog estimated to $10 billion with launch orders from customers including the National Aeronautics and Space Administration (NASA).
Image: giphy.com
Comments
comments