The coffee company first launched its NFT and Web3 push in December, when it opened up a new membership program called Starbucks Odyssey. An extension of the existing Starbucks rewards program that gives customers perks like free drink upgrades, Odyssey promises to deliver new benefits and "immersive coffee experiences that [customers] cannot get anywhere else" as members complete games, quizzes, and make purchases.
Rewards might include virtual classes, access to merchandise, or a trip to a Starbucks coffee farm at higher membership tiers. Free coffee, notably, isn't listed as a possible reward. Purchasing an NFT gives members additional "points" that they can use to level up their tier.
Starbucks launched its Odyssey program in December last year as an "industry-leading loyalty program" powered by Web3 and NFTs. The program gives customers perks like free drink upgrades and "immersive coffee experiences that [customers] cannot get anywhere else" as members complete games, quizzes, and make purchases.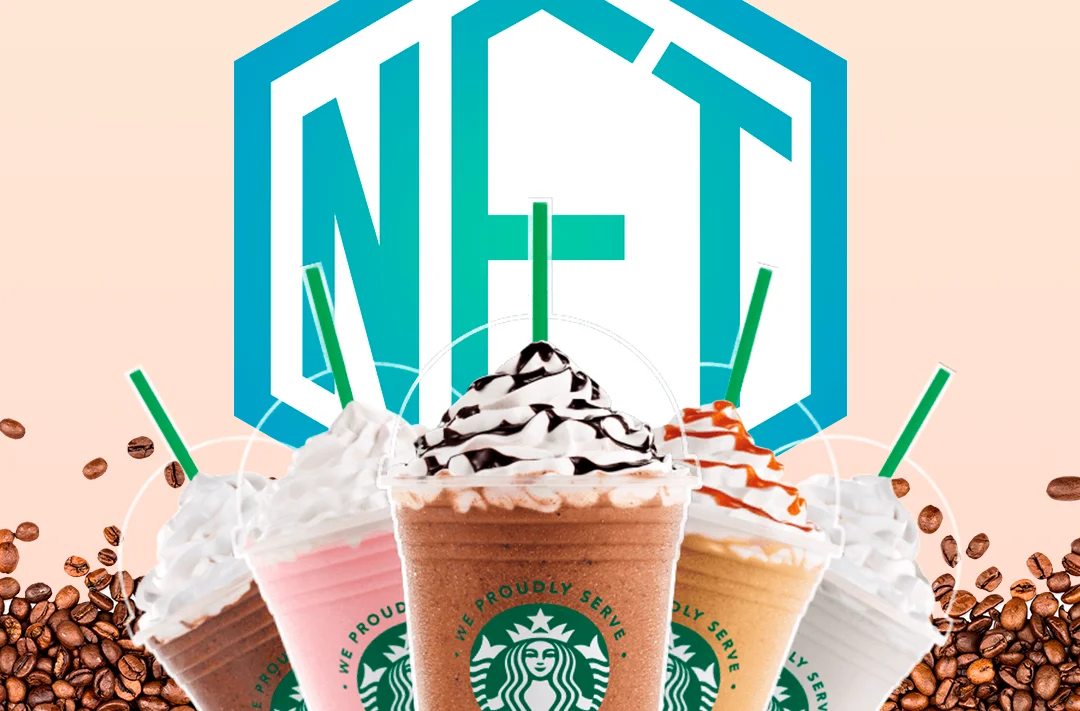 The coffee giant has also given away four free Polygon-based NFTs to users for completing specific in-app challenges. The NFTs were rewarded for completing trivia challenges about the company or ordering Starbucks food and drinks or gift cards. Moreover, the "Holiday Cheer Edition 1 Stamp," the first Starbucks NFT with 5,000 editions, has spiked in value despite being a free giveaway. The collection currently has an average sale price of $1,020.51 and a floor price of $1,752, bringing more than $179,000 worth of secondary sales.
Starbucks is not the only major brand experimenting with NFTs and Web3 to explore new opportunities. Just recently, it was revealed that Amazon, the world's largest e-commerce enterprise, is likely preparing to start offering NFTs.
Furthermore, Nubank, one of the largest digital banks in Brazil, announced the launch of a loyalty program for its customers on Polygon earlier this month. The program will airdrop Nucoin tokens, the bank's yet-to-be-launched token that will work as a points program for loyal customers. As reported, electronics giant Sony also filed a patent in November last year that suggests the company's vision for a system that could be used to track the creation, use, and transfer of digital assets created within a game.
Dozens of big brands have wrung the NFT towel dry over the past couple years. A non-exhaustive list: Taco Bell, Nike, Adidas, Paramount, GameStop, a bunch of celebrities via a revamped LimeWire, the NBA, CNN, and the list goes on. What's particularly odd about the Starbucks NFTs is that they're coming so late, though the most devout Starbucks and crypto fans did scoop them up. According to Nifty Gateway, 1,164 people own an NFT from the new collection.
Starbucks first launched its Web3 membership program in December. NFTs were priced at $100 and sold out quickly. As a casual Starbucks drinker, seeing a new membership program made me think of one thing: how my Starbucks "stars" are worth less now under the updated rewards program that the company announced earlier this year. You could call it shrink-flation for the original virtual coffee tokens. And when times are tough for rewards programs, I suppose selling off a slew of new digital tokens makes sense — especially when there are people who'll buy them.
If you're a parent of guardian looking to buy a router for home, look no further! Cleanrouter's wifi router is the only router you will need for all your parental control needs. It's a safe router that offers you features like wifi filters, parental control, control wifi access, router controls etc. It even lets you put time restrictions, get email reports, block content by keywords and YouTube filters.