When you force people to make decisions with only the rational part of their brain, they almost invariably end up "overthinking."  These rational decisions tend to take longer to make, says Restak, and can often be of lower quality. In contrast, decisions made with the limbic brain, gut decisions, tend to be faster, higher-quality decisions. This is one of the primary reasons why teachers tell students to go with their first instinct when taking a multiple-choice test, to trust their gut.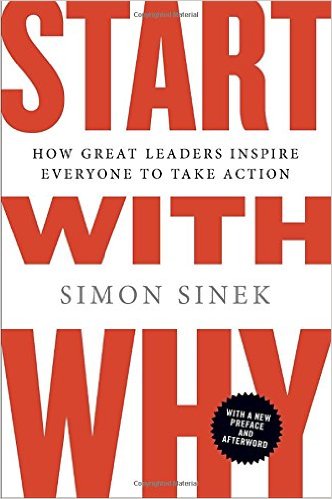 Start With Why: How Great Leaders Inspire Everyone To Take Action is a life changing motivational book by Simon Sinek. You might know him from his powerful speeches in TED conferences, which have received a huge amount of appreciation from the listeners. His first TED speech "How great leaders inspire action" is the 3rd most viewed TED talk in it's official website. In his book, he has started a movement of inspiring others by being inspired yourself.
The five W's, What, Where, When, Who, Why and one H, How, are the build up to start anything- be it a simple write-up or be it a huge company. What do you want to do, Where do you want to start, When do you plan to begin, Who do you want to work with or for, Why do you want to do the particular thing and How do you plan to accomplish what you want; these are the thoughts that drive a person to set up goals and reach it.
Related Read: 5 Powerful TED Talks That Will Elevate Your Motivation Level High !
Simon, in his book, focuses on why "WHY" is the most important question we need to ask ourselves before we start something new. He explains how "WHY" is the basic foundation of any idea, plan, goal or objective. "WHY" is basically explaining the purpose behind your thoughts or actions.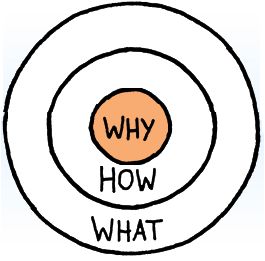 Sinek's objective of this book is very clear, Why are some people and organizations more innovative, more influential, and more profitable than others? Why do some command greater loyalty from customers and employees alike? Even among the successful, why are so few able to repeat their success over and over? This is how he starts referring to the questions that pop up in our brain, but we seldom seek the answer.
The answer is inspiration. Very few companies these days are inspired by something greater than how much profit will they earn at the end of the day. Very few companies do have a REAL motive behind their existence. And those few companies are the ones who have succeeded over time.
Related Read: Do You Know The Reason Behind The Success Of Motivational Speakers ?
Inspiration is the key to start something huge. Great leaders, with their influential words and thought provoking actions, have inspired people over the centuries to achieve something great. People who have achieved success and fame, have been a inspiration to everyone else who craves the same. Simon decodes the reason behind the success- motivation and purpose.
It is not logic or facts but our hopes and dreams, our hearts and our guts, that drive us to try new things.
Simon has written a powerful and meaningful book, which can be an inspiration to all entrepreneurs, start up founders, business people, and corporate junkies. It is a must read for everyone who seeks for a motive to start something grand. He has taken up examples of successful companies, like Apple, and decoded their success mantra and brought it out to the common public- for the sole reason to inspire them.
Pick up this book today itself and drive yourself to achieve something great! Happy reading.
Also Read: 5 Indian Business Writers To Follow In Order To Succeed In Business, Marketing or Entrepreneurship !
Comments
comments