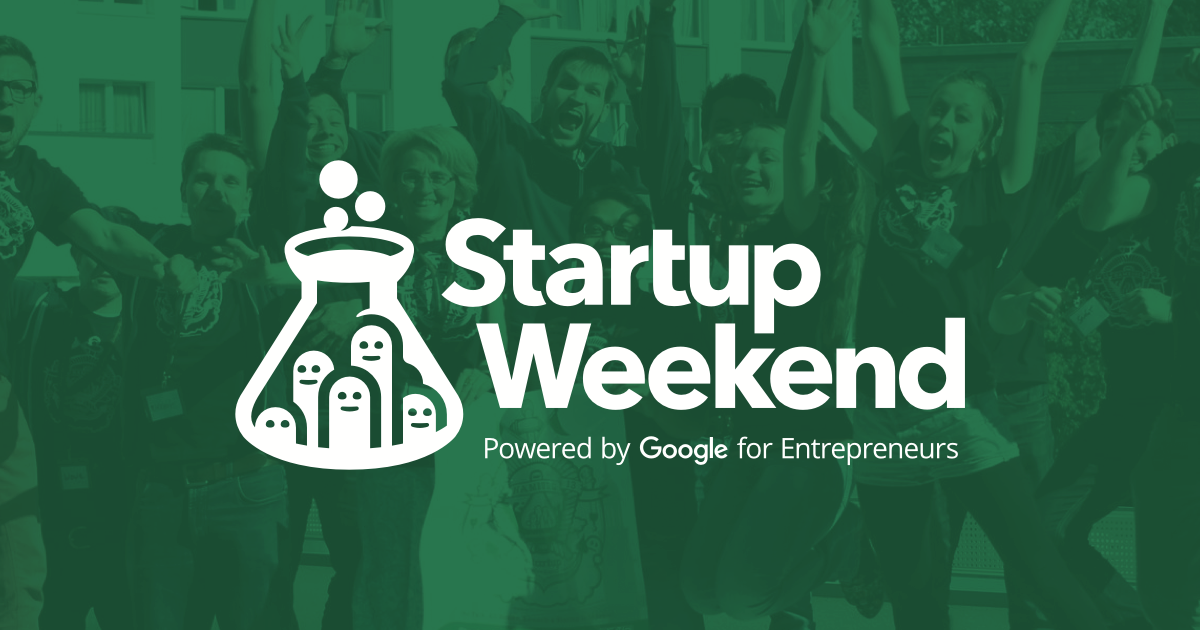 An Entrepreneur isn't someone who owns a business; it's someone who makes things happen.
If these lines make your mind go 'HOW?', we are here to help you with the answer. Start-Up Weekend Ahmedabad is here to help your dreams take flight with the wings of possibilities and the air of reality.
A Startup Weekend is a 54-hour event designed to provide superior experiential education for technical and non-technical entrepreneurs. An event where developers, designers and business development folks come together to pitch an idea and launch a business, all in one weekend. The focus is centered on action, innovation, and education.
The event begins with FRIDAY night pitches and continues through testing and developing a business model along with a basic prototype. Startup Weekends culminate with SUNDAY night demos to a panel of potential investors and judges.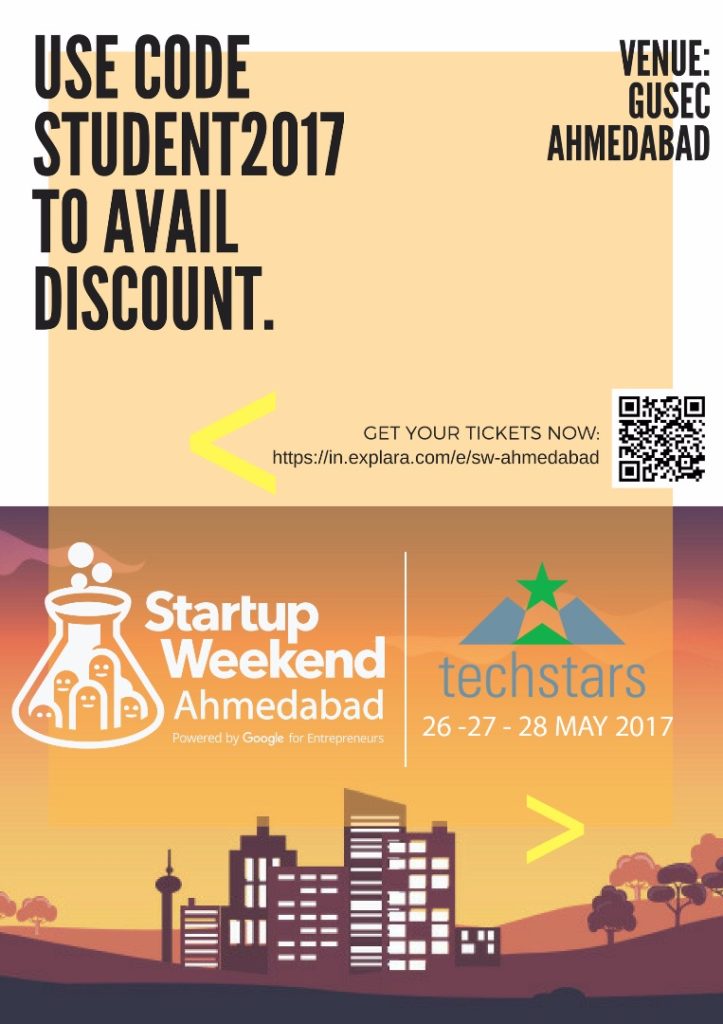 Participants are challenged with building functional startups during the event and are able to collaborate with like-minded individuals outside of their daily networks. It is a great opportunity to test startup ideas, meet potential co-founders, build your community in the city and launch your next startup!
Whom will you meet at Startup Weekend?
To work with like-minded people is a grace, but working with varied people is the real test.
So here you get a chance to interact with various:
Technical heads including various •Technicians, coders, developers and designers
Business heads from the fields of marketing, finance, law etc.
To own a Business you need a Team to execute ideas! Join Startup Weekend Ahmedabad to form your own Team! Start your own Startup with Startup Weekend Ahmedabad!
DATES: 26th, 27th and 28th May.
VENUE: GUSEC, Ahmedabad.
To grab your seats now register here!
In case of queries, mail ahmedabad2017@startupweekend.org or swamd2017@gmail.com and reach out to Aditya Dave – Organizer @ +91 81411 66369
Also Read: Movers And Shakers Of Ahmedabad Tech Ecosystem Under One Roof!
Comments
comments