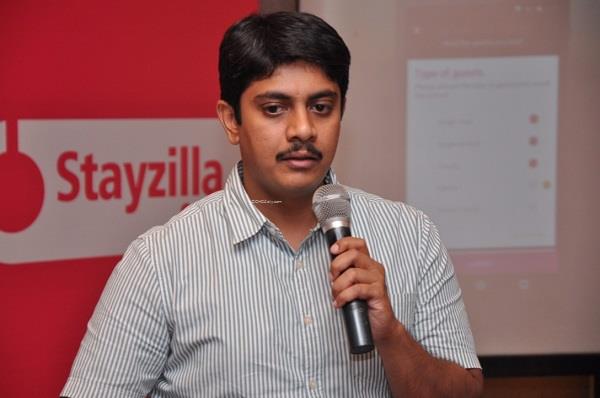 23 March 2017, India:
Court has reserved the bail plea of Stayzilla co-founder Yogendra Vasupal on Wednesday's proceedings. The startup ecosystem was hoping that Yogi will get a bail as its been over a week now.
Opposing Yogi's bail plea, Additional Public Prosecutor S. Manual Arasu said, "Prima facie this is a clear case of cheating. The other accused is absconding and is yet to be arrested. The CCB is also receiving several other complaints against the accused."
Jigsaw Advertising filed a case against Yogendra Vasupal and Sanchit Singhi and they were charged under Sections 406 (Punishment for criminal breach of trust), 420 (Cheating), 506 (i) (Criminal Intimidation) of the IPC.
"The criminal charges foisted against me are part of pressure tactics to settle a civil dispute, which is against Supreme Court's directive," pleaded Yogendra Vasupal.
Senior counsel B. Kumar made the submissions on behalf of Mr. Vasupal while moving a bail application in the special metropolitan magistrate court for CCB-CBCID cases, Chennai. The application, which was moved eight days after Mr. Vasupal's arrest, has been posted to Thursday for orders by special metropolitan magistrate M.M. Kabir as per the report by The Hindu.
One of Pune's renowned Lawyer Vaibhav Pimpalgaonkar explained the procedure of the Bail plea in simpler terms. He said, "So far as the present case is concerned, the accused is charged under sec. 420 of the Indian Penal Code. The said offense u/sec. 420 is non-bailable and in case a person is accused of a non-bailable offense it is a matter of discretion of the court to grant or refuse bail. In the present case, the court has to consider a numerous factors while deciding upon the bail application filed by Yogi, on occasions, the court hearing upon the bail application has to evaluate the nature and the gravity of offence that the accused has been charged for along with the exact role performed by the accused in the commission of the said offence. The court after giving the accused (Yogi) a fair chance to present his case and after hearing upon his application, if comes to the reasonable conclusion and have reasons to believe that the accused may after being released on bail, provide a threat in terms of tampering the evidence and influencing the complainant or the witnesses, in manners whatsoever, reject the bail application."
He further added, "On the contrary, if the court is convinced and assured of the accused not being a threat to the investigation of the case, then there is no need for him to be kept in custody. This is again, however, the discretion of the court."
Entrepreneurs have unitedly formed a website named help-yogi.com and over 170 founders have signed the petition so far. They wrote a letter to Home Minister Rajnath Singh seeking for help. (Source- The Hindu / Image- Bizztor)