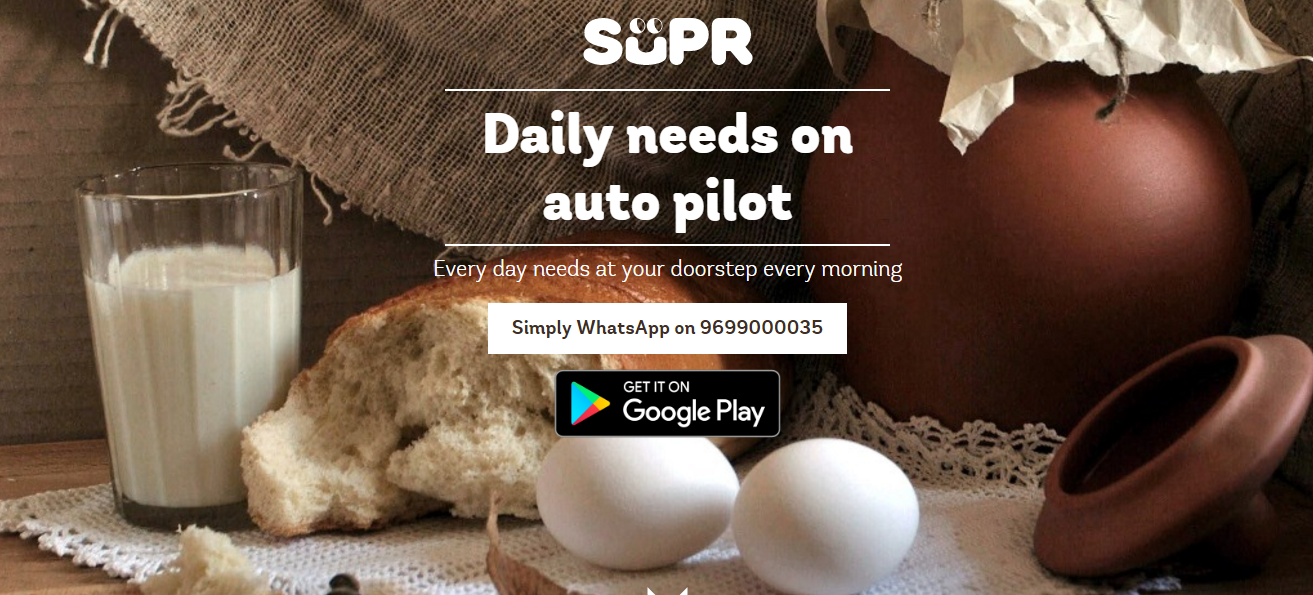 21 December 2016, India:
India's leading & fastest growing seed investment and innovation platform Venture Catalysts has invested an undisclosed amount of seed funding into Supr Daily. The round was led by Venture Catalysts angel investors Dr. Apoorv Ranjan Sharma, Anil Jain, Anuj Golecha, Krishna Jhunjhunwal and Anirudh Damani.
Founded in 2015, Supr Daily is a subscription brand that delivers daily consumable goods such as milk, bread, eggs, coconut water etc. to its users every morning. The company follows a direct-to-consumer model adopted from the daily milk use-case in India to make deliveries, which has allowed it to bring down the delivery cost per order to as low as Rs. 1 to 3 as compared to the e-commerce benchmark of Rs. 50.
Shreyas Nagdawane, Co-founder, Supr Daily, said, "The key characteristic which sets aside this market is that the consumption behavior is very high repeat and the market is already accustomed to a subscription based model."
"Our full stack approach in terms of sourcing, distribution and last mile delivery has enabled us to deliver delightful consumer experiences while making positive contribution margins on each delivery" added Puneet Kumar, Co-founder, Supr Daily.
Dr. Apoorv Ranjan Sharma, said, "What the team at Supr Daily is doing in the daily needs market is extremely unique. By building an exceptional delivery infrastructure from scratch, they have already taken the last mile delivery cost down by more than 90%, something which a lot of other habit-forming apps and e-commerce players are still struggling with. We are extremely excited to add such an innovative venture to our portfolio of investee companies, and will be paying close attention to its future growth and scale."
Comments
comments