An easy to use software Taskworld helps you organize work effectively
In day to day life the most basic task for any organization is to get projects/ programs completed in time. That is what keeps our organizations alive and running. And in a world filled with project management software's there are a very few that effectively serve the purpose. Today we review one such software –Taskworld.
Started in 2013, Taskworld is a cloud based project management software that provides task management, project planning, collaboration and reporting capabilities. The software was designed by Fred Mouawad to get members of a team organized under different "projects" to get tasks accomplished and has been successfully adopted by industry giants like Samsung, Amazon, Netflix, AccorHotels and Disney.
Here is how Taskworld is addressing the pain points faced by teams with the all-in-one collaboration app.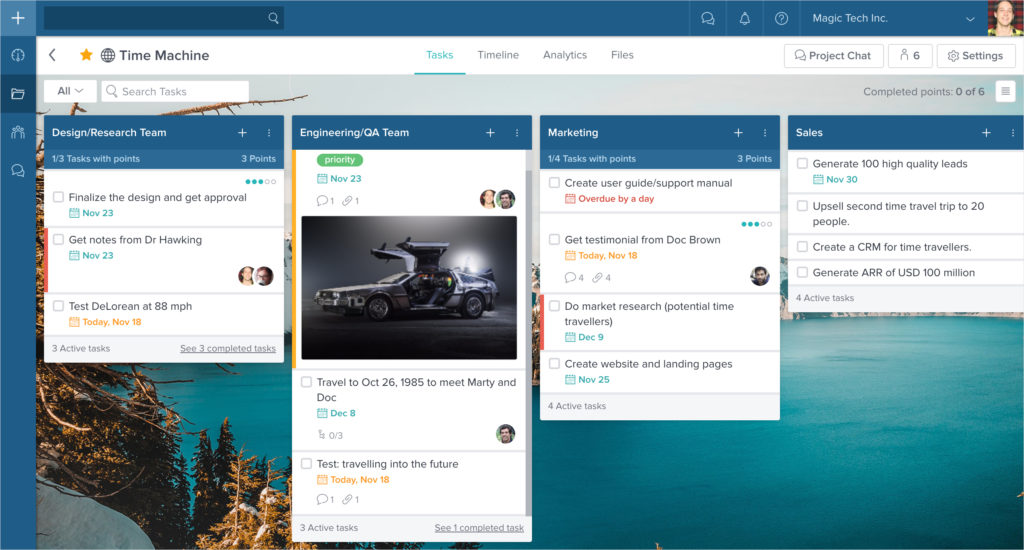 A clean dashboard to focus on your tasks
The first thing that you notice about Taskworld is how easy it is to understand and start using. This is a very important point for any manager when selecting a project management software or else the software is bound to face resistance from team member when they start using it. One simple demo and you are ready to go. The highly visual user interface helps you quickly grasp as to what is going on with a particular project or task.
Taskworld's dashboard can be used to see performance of every person in the team and gauge team performance and productivity. The dashboard informs you of which tasks have been completed, which tasks are approaching deadlines and so on. You can go back to any date in history to look at member performance at that point.
Team communication made easy
In a world where team communication happens over multiple channels and information easily gets "lost" on one of the communication threads, the ability to add comments and send attachments as a part of the task allows all information to be recorded in one single place. Team members can look at tasks assigned to them each day and update the status of each work item.
A highly visual and easy to use software Taskworld allows you to organize your projects in the form of a board. Managers can add tasks to each board, assign them to the team and track progress of each task. Managers can keep all task related discussions in the same place by adding comments to the task. The direct and group chat feature also ensure that all the internal communication can be handled within the software without any reliance on a separate chat-focussed tool like >Slack.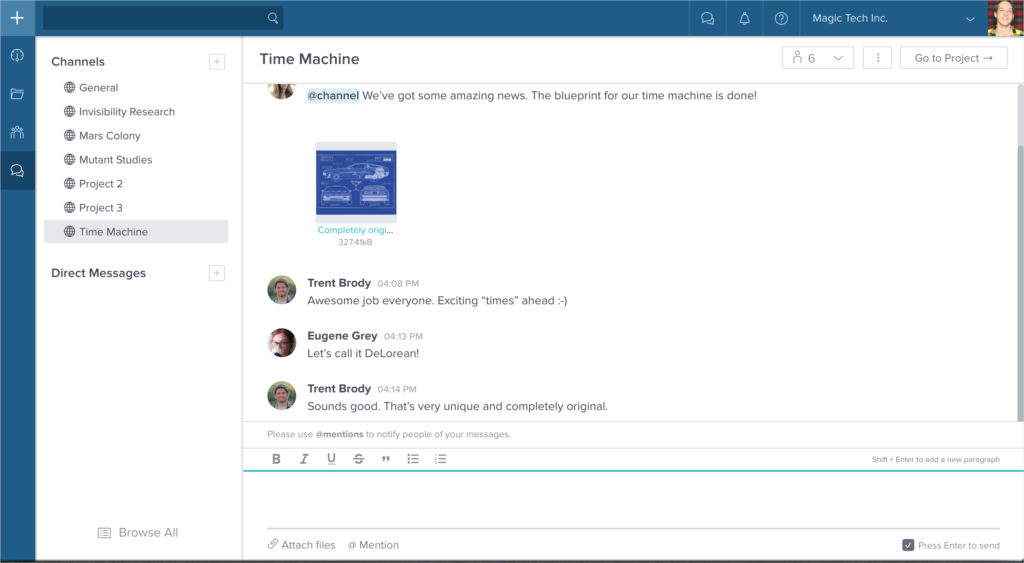 Sticking to deadlines
Deadlines are crucial when it comes to product launches and service delivery dates. While the team puts in tons of hard work day in and day out, it becomes easy to lose a track of the dates promised. Taskworld helps managers and teams to solve the issue of sticking to timelines.
The timeline feature in the calendar view along with other reminder options help you to assess the time limits for every assignment. The progress chart for individual chart in the calendar view and the tasklist analysis help you to distribute your bandwidth according to the task's priority.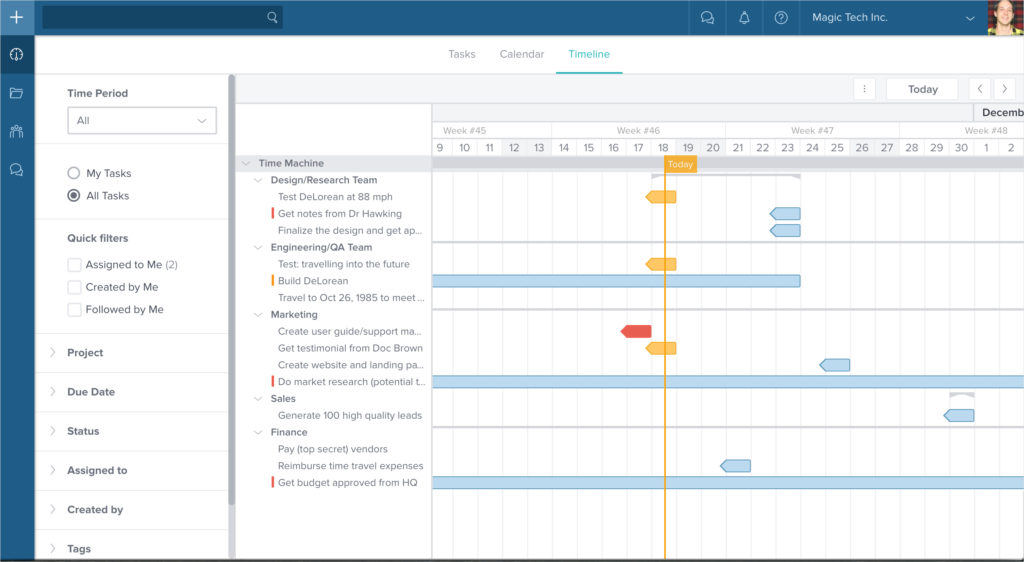 Effective use of resources
The software can be effective while dealing with small and big teams but I believe the software can be most useful when you are dealing with a number of shared resources. When different managers are using the same set of resources for different tasks or when the same manager is using a resource on multiple projects, this software can be very effective in assigning work to and tracking work of such team members.
The ability to look at workload (made public) of any team member before assigning as task to them allows managers to understand how tasks can be assigned better and when a particular team member will be available.
One cannot not notice the similarity of this software with >Trello and other collaboration software out there. While each tool comes up with its own features along with possible integrations and comfort to use, Taskworld stands out with its clean minimal UI and powerful features like analytics, file management and data security.
Taskworld is available on web as well as has mobile applications for both Android and iOS.
Also Read: 6 Benefits Of Using Project Management Software For Overall Organization's Growth
Comments
comments