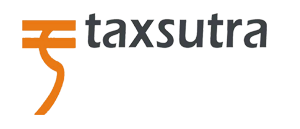 02 January 2016, India:
Pune-based Taxsutra has successfully raised Rs. 2.5 crores in its latest round of funding. Well-known investors Mr. V. Balakrishnan (Chairman-Exfinity Ventures and former CFO & Member of the Board, Infosys Limited ) and Mr. T.V. Mohandas Pai (Chairman- Manipal Global Education and former CFO & Member of the Board, Infosys Limited) who made a strategic investment in Taxsutra in February 2015, participated in the current investment round, along with other existing and new investors. Former Wipro Tax Head Mr. P.V. Srinivasan joined the round as one of its investors.
Taxsutra co-founders Arun Giri & Ameya Kunte believe that the company's growth plans will get a fillip with the current round of investments. " We hope to consolidate our market leadership as also continue to set high benchmarks in the digital information space. The strategic inputs of Mr. Balakrishnan and Mr. Pai have added immense value to the company, both in terms of vision as also specific product ideas, " said the co-founders.
Commenting on the fund raising round, Mr. Balakrishnan said, "We are delighted with the growth curve of Taxsutra and its high quality editorial products that are relied on by tax professionals, corporate decision makers and legal eagles. Our participation in this fund raising round re-iterates our commitment to back this unique, 'Made in India' venture." Mr Mohandas Pai said, "The Taxsutra team has utilized their domain experience to build a deeply valuable repository of highly relevant content and expert analysis, and are now demonstrating the data network effects that arise out of a well executed model in this space. This is now one of the top such repositories in the country, and it will soon set global standards for what thought leadership in this category looks like. We are tremendously happy to be working with this team, and we are looking forward to continuing our involvement in scaling this important value proposition."
Taxsutra  is a market leader in providing realtime, specialized information, analysis & insights digitally to corporates and professionals in the country. It was cofounded in January 2011 by three experienced media & tax professionals Arun Giri, Ameya Kunte & Arun Anant. The company today runs six leading B2B online subscription based portals on direct tax, indirect tax, transfer pricing, corporate laws and accounting/auditing standards.
Comments
comments