Tech site CNET started its extensive layoffs after the site was found to use artificial intelligence tools to create articles for the site. The layoff will include several employees that have worked with the site for a long time. According to media reports, about 10 per cent of the total workforce will be slashed in this layoff.
According to reports, editor-in-chief Connie Guglielmo will be promoted to senior vice president of the AI content strategy and editor-at-large. Adam Auriemma, the former editor-in-chief of NextAdvisor, a Red Ventures-owned outlet, will succeed her.
The layoffs were stated to employees via email by Red Ventures. Red Ventures is a private equity-backed marketing company that became a media company and bought CNET in 2020.
"To prepare ourselves for a strong future, we will need to focus on how we simplify our operations and our tech stack, and also on how we invest our time and energy," wrote Carlos Angrisano, president of financial services and the CNET Group at Red Ventures.
Futurism reported in January that CNET published many articles generated by AI tools. This practice was halted after the site noticed several factual errors in different stories and public uproar.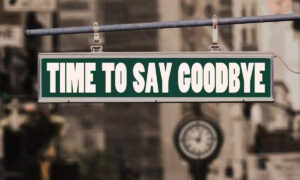 Although the stories generated by AI were paused in January, Red Ventures is preparing to bring the tool into work again as per the internal meeting held in late February. The Verge has verified this.
These layoffs will bring significant changes to the site. As per CNET, the reorganisation and layoffs will cover five areas: consumer technology, home and wellness, energy, broadband and personal finance.
Those are "categories where the CNET Group has a high degree of authority, relevance, differentiation and where we can make a large difference in the lives of our audience," the spokesperson said, according to Variety.
"We believe success in these focus areas will set the groundwork for future expansion and create the right conditions for a high-growth, sustainable business."
Layoffs by other media companies:
CNET joins the list of media companies that laid off their employees, such as the Washington Post, CNN, BuzzFeed, NPR, NBC News, MSNBC, Sports Illustrated and others that have laid off workers recently.
Besides tech companies, the media and entertainment industry has also encountered difficulties maintaining expenditures for which bold layoffs become a choice amid a global economic deceleration.
Comments
comments