As a part of the tech in Techstory, we bring you the latest in the technology from around the world under "TECH THIS WEEK!" every Sunday! This week we saw all the big announcements from Apple starting from the launch of its latest addition to the iPhone family to its strategy towards self-driving cars. We also saw Microsoft gearing up as Slack's competitor and Twitter finally turning its not-so used Direct Messages into chat windows. In case, if you've missed any of those, along with yet another patent submission on wireless chargers, don't worry just keep reading !
Everything You need to Know About Apple iPhone 7

Much awaited Apple iPhone 7 is finally launched and now everyone is waiting to get their hands on it first! So we bring you all the details and specifications of the new iPhone 7!
iPhone 7 dramatically improves the most important aspects of the iPhone experience. It introduces advanced new camera systems. The best performance and battery life ever in an iPhone. Immersive stereo speakers. The brightest, most colorful iPhone display. Splash and water resistance. And it looks every bit as powerful as it is.
The camera in standard sized iPhone 7 has been upgraded with optical image stabilization and a brighter f/1.8 lens that lets in 50 percent more light than the iPhone 6S' f/2.2 lens and a six-element lens to make it even better for shooting photos and videos in low light.
Apple says the new 12-megapixel sensor, which has the same resolution as last year's phone, is 60 percent faster and 30 percent more efficient. It's coupled with a new image processing chip and quad-LED flash that produces 50 percent more light.
Apple had got long-time executive Bob Mansfield on board to lead its drive to success.
Mansfield is thought to have changed the strategy for Project Titan (the impressive-sounding code name for Apple's car developments) to focus more on building the underlying technology for an autonomous vehicle – rather than producing the car itself.
But the latest rumours surrounding Project Titan suggest Apple is rethinking its strategy again as competitive tech companies are racing ahead with self-driving developments
Source: TechStory
Microsoft is reportedly working on a Slack competitor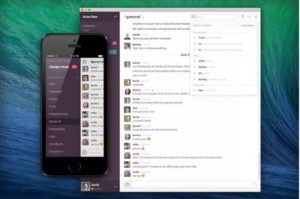 Microsoft is taking Slack head on, and reportedly doing it under the Skype umbrella. According to MSPowerUser, the software giant is developing new messaging software that closely mirrors Slack functionality. The new effort is called Skype Teams, and it promises to cater to the the same large teams and newsrooms that already use Slack every day, while also leveraging Skype's core feature set.
Skype Teams, per MSPowerUser, looks very much like Slack, in that it features both channels and private messaging for groups, as well as file-sharing and fun things like emojis and GIFs
In addition, the new service will feature Threaded Conversations, where users can respond directly to a comment a la Facebook threads. Users will also be able to start video chats both within channels and in private messages.
Microsoft has already released a Slack competitor in its overhauled SharePoint app, which launched this past spring. That app brought the 15-year-old service into the mobile era, allowing users to manage content and documents on the go. But with Slack currently at a $3.8 billion valuation, Microsoft is wise to push hard to stay relevant when it comes to team productivity.
Source: theverge
Apple Working to Bring Wireless Charging into Its Next phones, Products

The patent application, filed with the U.S. Patent and Trademark Office, shows images of a round charging device with a concave top, similar to the plastic wireless charger used by the Apple Watch.
In describing how the tools would work, the application includes multiple illustrations of a charging station used to provide electrical current to another device via inductive power transmission. An inductive transmitter coil wraps around a metal core and is designed to pair with a receiver coil and charge the battery in the electronic device.
Apple notes that the charging station could include an electromagnetically transparent support surface for the device to be charged, allowing it to sit on the station unencumbered and receive power wirelessly via the induction coupling technology. The charging station is also described as including a port for a USB-type connector cable to connect with an external power source, such as a laptop.
The patent application was filed in late 2015, and provides ample evidence that Apple's engineering teams continue to investigate wireless charging solutions.
Source: techstory
Twitter just turned DMs into a chat app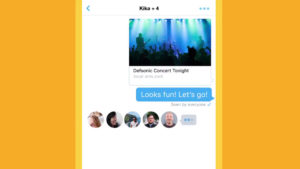 Twitter has been implementing some important updates to protect its users lately, but its most recent change could help foster better conversations. The social network today tweeted (duh) a video showing off its latest additions to the Direct Messages feature that basically turns it into a chat app.
The new features include read receipts, live typing indicators and native URL previews to foster a better sense of real-time conversations. Twitter hasn't said when the update will roll out, but it will most likely be hitting your DMs within the next few days.
A full-fledged chat app will make Twitter a lot more similar to that othersocial network, which has a far more advanced, and totally independent messaging app. But since Twitter personalities often have far larger, and generally more anonymous, followings than they do on Facebook, this update could foster more intimate conversations between a lot more people who don't really know each other IRL. When this rolls out, I'll be actively reading and ignoring your DMs, so feel free to keep looking at those read receipts.
Source: engadget
Comments
comments