As a part of the tech in Techstory, we bring you the latest in the technology from around the world under "TECH THIS WEEK!" every Sunday! This week we saw BMW gearing up for electric cars and Google replacing its Google for Work as Google for Cloud. We also saw Twitter finally making amends in its 140 character control and Jeff Bezos unveiling the latest addition to the Blue Origin space family. In case, if you've missed any of those, along with Mobileye's rift with Tesla, don't worry just keep reading !
BMW Gearing Up for Electric Cars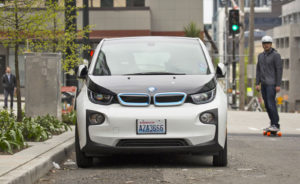 BMW's management board is skipping the Paris Motor Show to hold talks aimed at breaking a deadlock over whether to produce new electric cars, including a battery-powered Mini, sources familiar with the matter told Reuters.
The BMW chief executive, Harald Krüger, plans to speed the development of three new electric vehicles, including an e-Mini, and has initiated a shakeup of the automaker's management board to expedite the transition, Handelsblatt has learned.
BMW's non-executive supervisory board, which oversees corporate strategy, is expected to approve the launch of three new e-models, and the replacement of BMW's chief financial officer, at the end of the month, Handelsblatt has learned. BMW declined to comment.
"How does the company expand into the loss-making segment of electric cars and retain its industry-leading profitability. That's essentially the question facing management now," said one of the sources.
Electric car giants Tesla has managed to capture the attention – and business – of those in the market for a new e-car. Pre-orders for the Tesla Model 3, which the company won't begin delivering until 2018, have already hit 400,000.
BMW's new electric models are reportedly planned to be sold from the end of 2018, alongside dedicated electric propelled models from the six-year-old i brand, including the recently upgraded i3.
Details of BMW's new electric car strategy will be tabled by Krüger at a BMW board meeting scheduled for the end of September. The timing of this meeting means BMW will likely make its new electric car plans official at the Paris motor show.
Source: TechStory
No More 140 Character Limit on Twitter from Sept 19
Mobileye bailed on Tesla over Autopilot safety concerns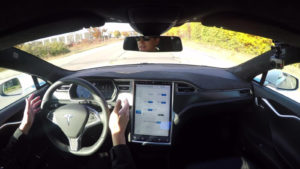 The head of driver-assistance system maker MobilEye has said that the company ended its relationship with Tesla because the firm is "pushing the envelope in terms of safety." That's the controversial quote that CEO Amnon Shashua gave to Reuters explaining why its years-long partnership was axed just when it began to bear fruit. Unfortunately, a fatal collision between a Model S and a box truck on a Florida highway this May made MobilEye reconsider its position.
Given how instrumental MobilEye was in developing Autopilot, it's a surprise to see Sashua effectively talk down his company's product. He added that the technology is "not designed to cover all possible crash situations in a safe manner," and that Autopilot is a "driver assistance system and not a driverless system." Tesla, naturally, shot back and said that it had never described the Tesla Model S as a self-driving car, with its website describing Autopilot as a "convenience feature."
At the time of the split, there was some back-and-forth between Tesla and MobilEye, with the former saying that the latter couldn't keep pace with its rate of innovation. The company has also received opprobrium from other corners of the self-driving world, such as George Hotz, who is running his own autonomous vehicle startup. At a presentation at TechCrunch Disruptthis week, the Comma.ai founder said that MobilEye felt that "Tesla was too innovative and it scared them."
MobilEye will hope to move beyond Tesla in the near future, since it has partnerships with a wide variety of other car manufacturers. While its technology won't be appearing in Elon Musk's next generation of vehicles, it will pop up in cars from BMW (which is a joint collaboration with Intel) and is working with Delphi on other projects.
Source: engadget
Jeff Bezos' Blue Origin Takes A Higher Leap In Space Travel !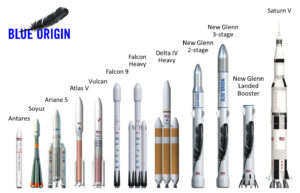 Jeff Bezos' Blue Origin is bringing a whole new meaning to the term 'travel around the world' with their future orbital rocket – New Glenn. After their successful launches and landing of New Shepard, New Glenn will follow the same industry trend of re-usability.
The rocket is named the New Glenn, after John Glenn — the first US astronaut to orbit the Earth. And if the animations of the New Glenn are to be believed, the rocket is going to be a behemoth, bigger than both SpaceX's future Falcon Heavy rocket and the United Launch Alliance's Delta IV Heavy.
A two-stage version of the New Glenn booster will stand 270 feet tall, have a diameter of 23 feet and will generate 3.85 million pounds of thrust at liftoff using seven company-developed BE-4 engines burning liquefied natural gas and liquid oxygen. The second stage will be powered by a single BE-4 optimized for use in vacuum.
A three-stage variant will stand 313 feet tall, using a single BE-4 for the second stage and a single hydrogen-powered BE-3 engine in its third stage. The BE-3 already is in use with Blue Origin's sub-orbital New Shepard rocket, designed to carry tourists, researchers and small payloads to the edge of space and back from a launch site in Texas.
If it flies by the end of the decade as intended, the largest version of the proposed booster could vault Blue Origin, based in Kent, Wash., into head-to-head commercial rivalry with Space Exploration Technologies Corp., or SpaceX, founded and run by another billionaire entrepreneur, Elon Musk WSJ reports.
Blue Origin also released the name of another upcoming rocket series, New Armstrong, although no details on that have yet come out.
Source: TechStory
Comments
comments