As a part of the tech in Techstory, we bring you the latest in the technology from around the world under "TECH THIS WEEK!" every Sunday! This week we saw back to back tech events starting from Microsoft's event on 26th, Apple's event on 27th and SolarCity's event on 28th with all of them living upto their expectations; we also saw PayPal's integration with Facebook messenger enhance the payment experience. In case, if you've missed any of those, along with Blackberry's final phone unveiling, don't worry just keep reading !
Everything That Happened In Microsoft Event !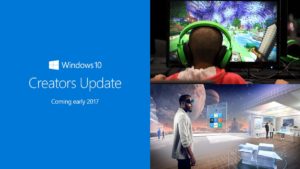 Mixed reality is coming to Windows10. Enjoy familiar experiences + new apps, games & media for everything from AR to VR.  Microsoft is focusing more on 3D technology and AR, VR. It is also partnering with top PC makers to build a range of innovative VR headsets starting at $299. Coming in 2017.
Microsoft Windows 10 is the best platform for 4K gaming. Game Bar in Windows 10 Creators Update features fully integrated game broadcasting with Beam. Just press Windows key + G.
Microsoft reveals the all new Surface Book i7 (probaly the last and the best product of the day). With the new Surface Book i7, there's no limit to what your laptop can do. The ultimate laptop is now more powerful than ever. The new Surface Book i7 has been redesigned from the inside out with twice the graphics performance and 30% more battery life.
It is also introducing Surface Studio. Now turn your desk into a Studio with a brilliant screen for your ideas! Microsoft also introduced Surface Dial, a new tool for the creative process. Surface Studio's unprecedented versatility adjusts to every step of your creative process.
Everything That Happened At The Apple MacBook Pro Event !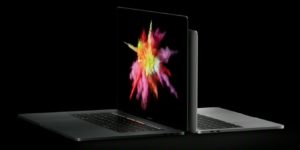 In Apple's event, Powerbook as expected comes in two variance 13 inches and 15 inches both with decrease in thickness for around 17% and reduction in weight as well. The display promises to be one of the brightest and most colorful MacBook ever.
Touch bar projects the usual set of buttons which you would normally see, but inside specific apps it would automatically change to functions specific to the app. The other feature that is added to the MacBook Pro is Apple's Touch ID feature integrated with the hardware power button. The sensor is set to enable you to access Apple Pay with MacBook Pro from now and like its iPhone, Apple promises to keep your fingerprint secure with its new proprietary T1 chip.
Looks like Apple is truly trying to touch the hearts of their customers with all their design features. Moving on to the output, the display as mentioned is more brighter and more colorful, and as Apple likes to put it all by numbers (except for its number of Apple watches sold), the latest display is 67% brighter, 67% higher contrast ratio and 25% more colors.
Tesla Unveils Stunning New Solar Roofs For Homes !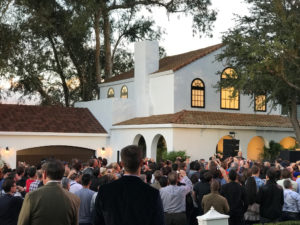 If you see solar panels installed on roofs today you do not really admire the way they look. Now Tesla is about to change all that. Elon Musk today unveiled solar roofs that he insists look better than usual home roofs.
At Tesla event today, Musk unveiled 4 types of roofs – Textured Glass Tile," "Slate Glass Tile," "Tuscan Glass Tile, and "Smooth Glass Tile."  These solar roof work at a 98% efficiency as compared to regular solar panels. The company said that they were working with 3M on improved coatings that will have the potential to possibly go above normal efficiency.
Tesla has not provided specifics about pricing at this point of time. The company has said that the pricing will depend on a number of factors.