As a part of the tech in Techstory, we bring you the latest in the technology from around the world under "TECH THIS WEEK!" every Sunday! This week we saw action cam makers GoPro recalling their karma drone and Snapchat launching its much hyped spectacles. We also saw Facebook attempting a LinkedIn style jobs in its platform along with testing live video streaming in its acquired company – Instagram. In case, if you've missed any of those, along with Samsung's latest patent on bendable phones, don't worry just keep reading !
Action Cam Makers GoPro Is Recalling Their Karma Drone Now !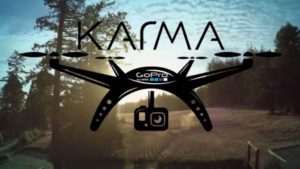 The action cam makers began as an idea to help athletes self-document themselves engaged in sport, GoPro has been desperately attempting to become an end-to-end storytelling solution that helps the world share itself through immersive and engaging content.
After a very poor performance in their recent quarter and the company was keeping its hopes up very high on the Hero 5 and Karma drone sales. But things haven't been falling in line for the company, and it announced that it is recalling Karma to resolve performance issue related issues.
Customers can now return their GoPro Karma bundle (including Hero 5 and Karma Grip) for a full refund until further announcement and this recall includes even the ones which are fully functional without any purchase issues. This is a major setback for the company, who was looking to venture into the drone market with Karma.
Source: techstory
Facebook is Going LinkedIn's Way ; Testing 'Job Options'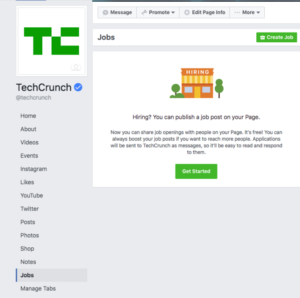 While we use Facebook mainly to let our "Friends" know what we are eating, where we are hanging out, how cool we are, Facebook is coming up with few interesting things!
According to TechCrunch, Facebook is testing a feature which is similar to LinkedIn. (High time to come up with something original Mr. Zuckerberg) As this image suggests, It is testing 'Job feature', you can access it via your page and has multiple options like job title, salary or if it's full-time, part-time etc.
Just recently, Facebook launched Workplace, which allows companies to set up a Facebook-like work collaboration environment on a subscription basis. Last week, the company said more than 1,000 companies had already signed up.
With the amount of people online on Facebook it is bound to overtake LinkedIn with the launch of this feature successfully.
Source: techstory
Samsung files patent for a bizarre folding smartphone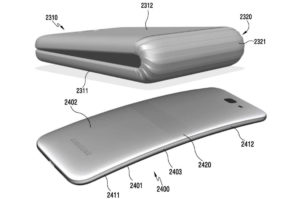 Bendable OLED screens have been something that every company has been trying to develop for sometime. Recently, Samsung filed a patent for bendable smartphone screen in the Korean IP office. According to the patent, the planned phone will have a secondary screen that is activated when the phone is bent, which also comes with a semiautomatic powered folding option.
Though it's just a patent that was filed, people knew that Samsung has been digging into bendable screens since its attempt at Youm display back in 2013. The company did come close to screen on bends with Edge series, and this speculated power folding feature will just pump up the excitement for the latest patent.
Samsung has been going through some rough patch off late, lets hope if this patent has some effect on the stock prices. Can Samsung beat its competitors to the market?
Source: engadget