As a part of the tech in Techstory, we bring you the latest in the technology from around the world under "TECH THIS WEEK!" every Sunday! This week we saw Nokia suing Apple for patent infringement and MacBook Pro receiving the first ever bad review in Consumer Reports related to battery issues. We also saw the proof of concept video of Mark Zuckerberg's very own Artificial Intelligence Jarvis and Cyanogen OS announcing that it is coming to a halt. In case, if you've missed any of those, along with the OurMine's latest victim to twitter hack, don't worry just keep reading !
Nokia Sues Apple for Patent Infringement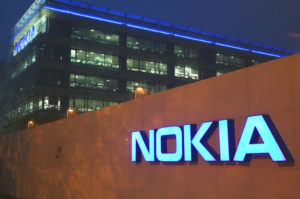 Nokia has filed a number of complaints today against Apple in Germany and the US, alleging that Apple products infringe a number of Nokia patents. It claims Apple is violating 32 patents which includes- display, user interface, software, antenna, chipset and video coding that are being used in Apple products.
Nokia stated that since 2011, the two companies have had a licensing agreement in place covering some patents, but Apple is now using some patents that are not part of the licensing agreement.
Ilkka Rahnasto, head of Patent Business at Nokia, said: "Through our sustained investment in research and development, Nokia has created or contributed to many of the fundamental technologies used in today's mobile devices, including Apple products. After several years of negotiations trying to reach an agreement to cover Apple's use of these patents, we are now taking action to defend our rights."
Nokia is a global leader in creating the technologies at the heart of our connected world. Powered by the research and innovation of Nokia Bell Labs, we serve communications service providers, governments, large enterprises and consumers, with the industry's most complete, end-to-end portfolio of products, services and licensing.
From the enabling infrastructure for 5G and the Internet of Things, to emerging applications in virtual reality and digital health, the company is shaping the future of technology to transform the human experience.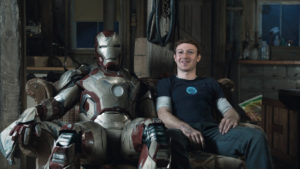 Facebook's CEO Mark Zuckerberg had detailed in his post about his personal challenge for 2016 and how he went about building Jarvis, his very own artificial intelligence for his home. As an end note, he had stated that,
"To put that in perspective, I spent about 100 hours building Jarvis this year, and now I have a pretty good system that understands me and can do lots of things."
All through the creation, the voice of Jarvis was kept a secret and today it was finally revealed to be Batman's very own Lucius Fox (or should I say God?) After much hype in the FastCo report, Zuckerberg had finally released a video as a proof of concept.
OurMine Hacks Netflix's Official Twitter Account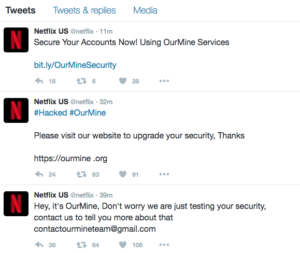 OurMine has done it yet again! This time it was Netflix, OurMine hacked Netflix's official Twitter account. As usual the group didn't threaten to do anything, just promoted themselves and showcased account vulnerability.
OurMine is a four member group now and has hacked the social accounts of many high-profile persons and companies this year, including Facebook's Mark Zuckerberg (multiple times), Twitter's Jack Dorsey and Evan Williams, Google CEO Sundar Pichai, Wikipedia co-founder Jimmy Wales, BuzzFeed and, most recently, Forbes.
The Netflix customer service Twitter account has been fielding tweets over the last hour, informing users that "We're aware of the situation and are working to get it resolved as quickly as possible."
When Mic asked OurMine in an email, why Netflix? They responded, "Because their security is too bad."
Cyanogen Services to Shut Down from 31st December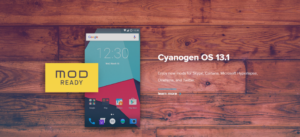 Cyanogen Inc. has announced that it will be shutting down all its services. The company wrote in a blog post, "As part of the ongoing consolidation of Cyanogen, all services and Cyanogen-supported nightly builds will be discontinued no later than 12/31/16. The open source project and source code will remain available for anyone who wants to build CyanogenMod personally."
As per TechCrunch report, This update means owners of a device that runs the Cyanogen OS — such as the OnePlus One — must now transition over to the CyanogenMod ROM, which is not a commercial product and is managed by a community of developers led by former co-founder Steve Klondik.
Earlier this year in July, the company laid off about 20% of its workforce. (30 out of the 136) It also reshuffled its top level workforce where Kondik was removed from the board and was made the Chief Science Officer from the Chief Technology Officer.
MacBook Pro- Latest to Have Battery Issues!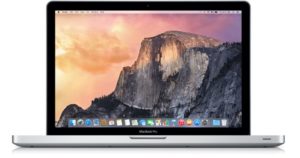 Looks like 2016 is the year of Battery problems and explosion- Led by Samsung Galaxy Note 7, Then Tesla, iPhone 6 and now Apple's new MacBook series continues causing controversy these days around the battery life.
Complaints about MacBook Pro 2016 have been repeatedly posted on Apple's support forum since the device's release in November.
According to Consumer Reports' testing, the most significant issue with battery life wasn't specifically how long they would run before shutting down, but rather their inconsistent battery life. The 13-inch MacBook Pro with Touch Bar, for example, ran for 16 hours, 12.75 hours, and 3.75 hours on subsequent tests. The 13-inch version without Touch Bar ran for 19.5 hours and 4.5 hours in different trial runs, and the 15-inch machine showed a range from 8 to 18.5 hours.
Apple seems to be having some issues with batteries. Beyond its new laptops, the company quietly announced a recall on certain iPhone 6s models, which have been shutting down even though they say they still have a fair amount of charge left. Some, including the Chinese government, believe that the problem is far more widespread than Apple is currently admitting.