It is said that ideas evolve when they are shared. Events also have the similar purpose. It is for the people sharing common interests to meet up and bestow their ideas. Techxlr8 Asia is one of the largest tech events in the world.
"The Science of Today is the Technology of Tomorrow."

– Edward Teller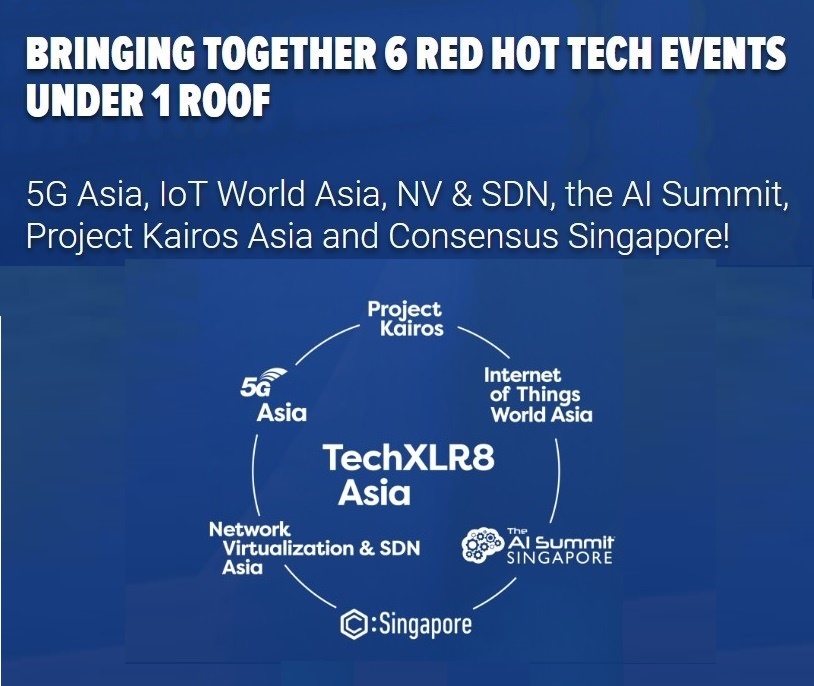 This year, they are hosting not one, two, or three but six major tech shows. The hottest tech displays will include the 5G Asia, IoT World Asia, NV & SDN, the AI Summit, Project Kairos Asia, & Consensus Singapore!
The event will be held in one of the most advanced cities of the World – Marina Bay Sands Expo and Convention Centre, Singapore from 18th September 2018 (Today) to 20th September 2018.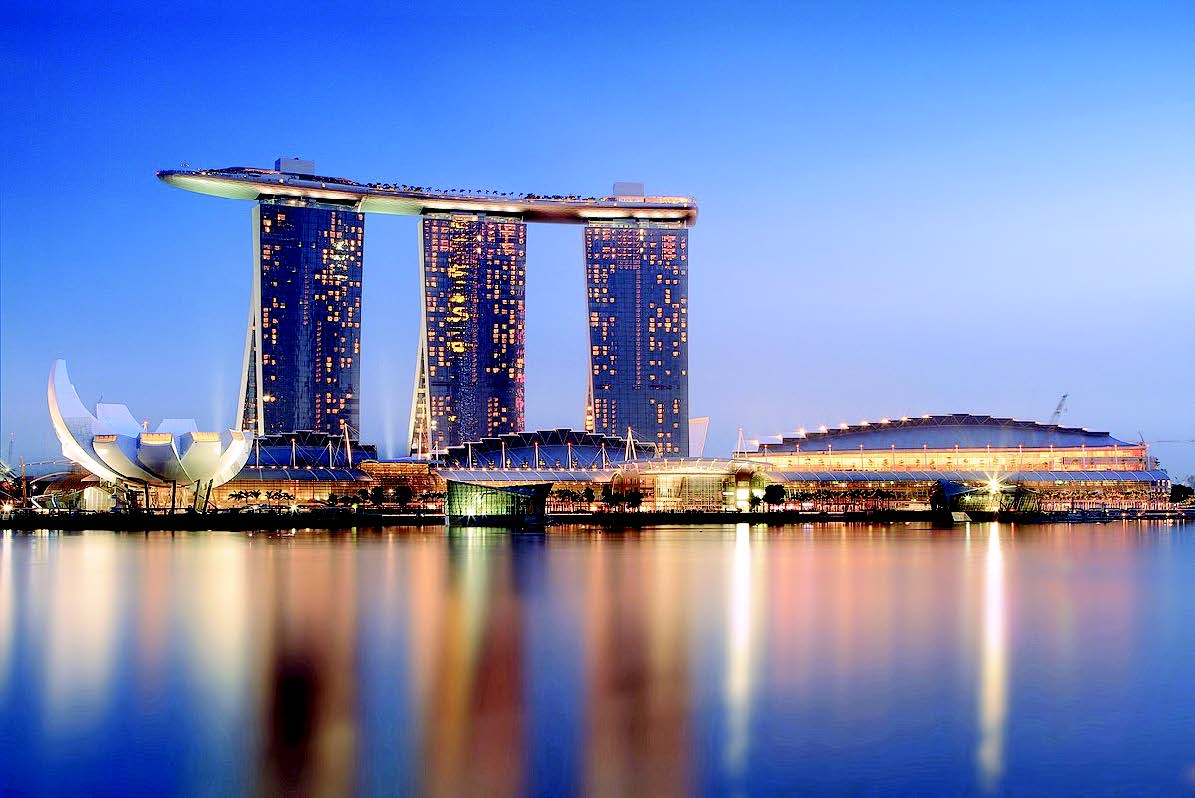 Whether it's the artificial intelligence, 5G, blockchain, Internet of Things or any other advanced tech, Techxlr8 Asia is bringing all of them to us.
Let's get Acquainted with the 6 Red-Hot Tech Events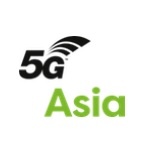 ♦ 5G Asia
Long ago there was 2G, succeeded by 3G, and now, we are living in the era of 4G. But people, the future is here.
Asia is on its way to set up the fastest and most advanced network of 5G. Of course, there is still a lot left to be accomplished before we can have it on our devices. But the start looks promising.

The event will look forward to exploring the new challenges and requirements that 5G brings through their different workshops – Antenna Evolution, Network Security, GTI Workshop, 5G Regulation, Standards and Spectrum, and more.
---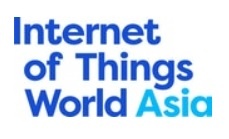 ♦ Internet of Things World Asia
What is the new thing in technology? What is the future of machines and innovations? 
Yes, it's the term, 'Internet of things' and 'AI'. And this Asian event in the Lion City is the best platform to understand and share plans about it.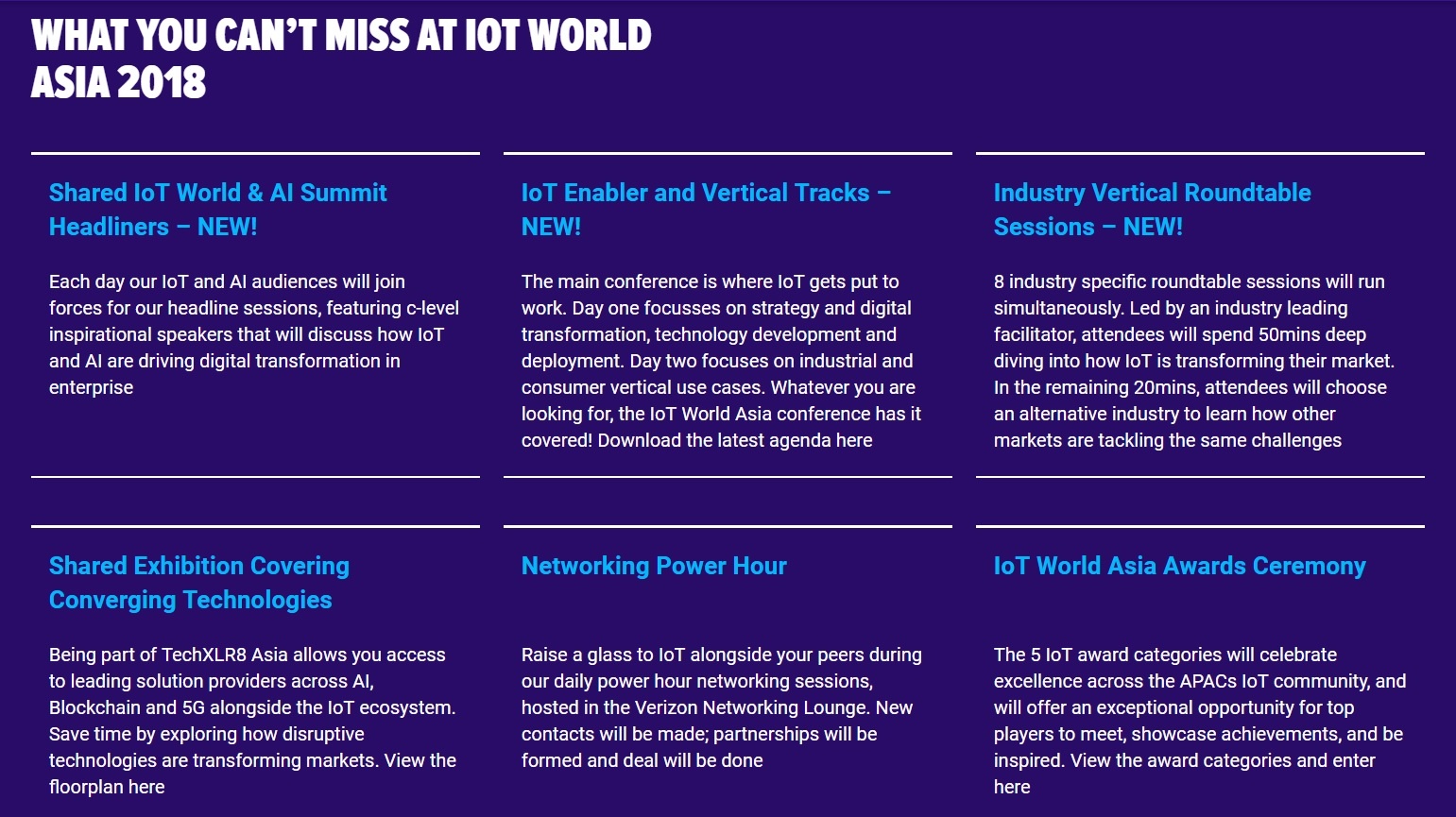 ---
♦ Network Visualization and SDN Asia

It is said that we need networks to have an easy going life. But, we need networks in terms of technology too. I'm writing using a specific network and you are also reading using one.

Imagine what would have been the reaction of people, if two decades ago, when STD booths and telephones were the main modes of fast communication, had you said them that in future, we will be able to see (Video chat), text, and talk to anyone in the world no matter where they are located, provided they have a network.
Well, most of us would have rolled our eyes. But now, we know how quickly technology evolves and in future, we will definitely have an even more advanced way of communicating.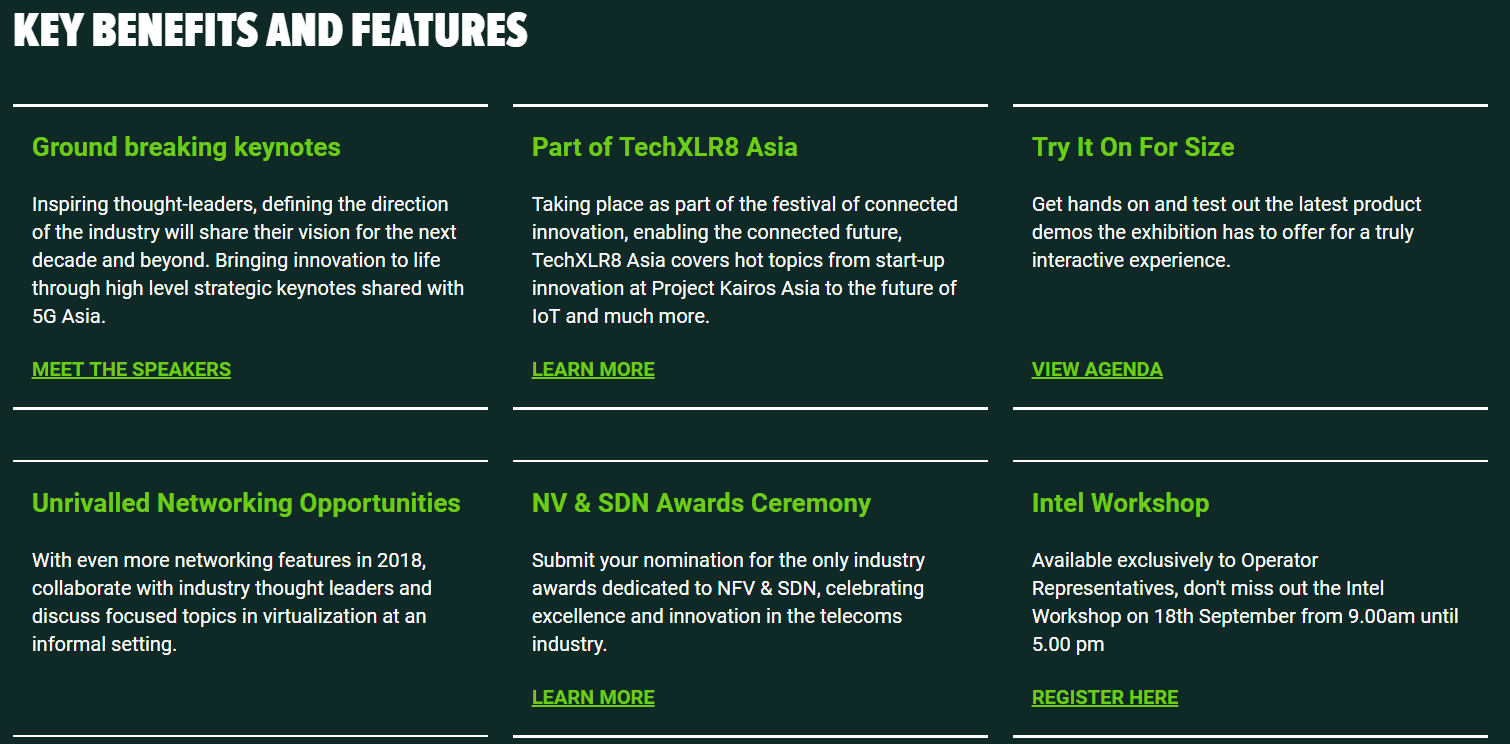 ---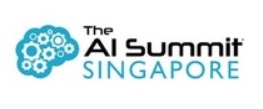 ♦ The AI Summit
Artificial Intelligence or AI is the ability to make computers think like humans. They will no longer just follow commands given by us but will also have the power to make decisions on their own.

This is the summit that lets us be a part of the future. We are already aware of how the AI technology is advancing towards driver-less cars, Military robots, household automaton or the mini AIs like Amazon's Alexa, IOS' Siri, or the Google Assistant.
Here are the basic reasons why one should join the summit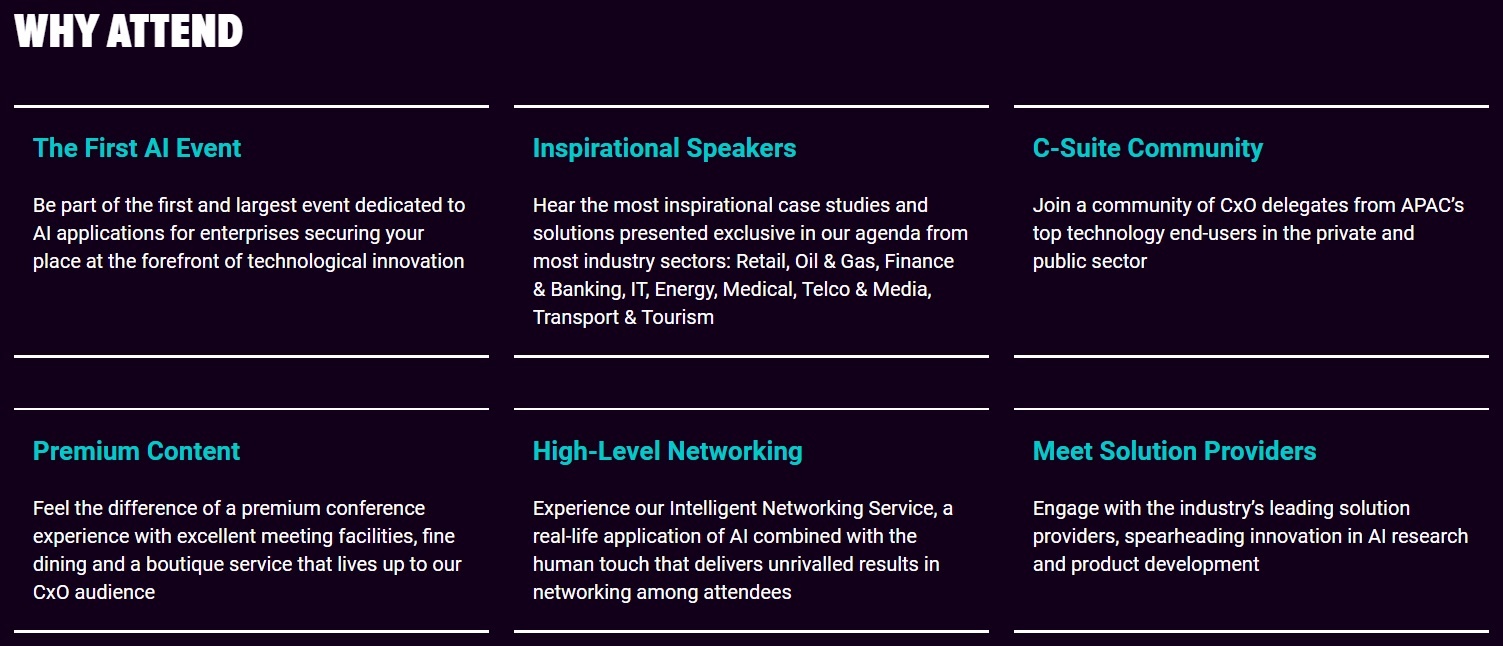 ---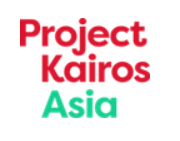 ♦  Project Kairos Asia
Globalization and Industrialization are said to be a country's asset in terms of financial and social growth. Startups are the catalyst when it comes to growth. Today, more people are taking risks and coming out of their shells to try out their new ideas and designs. Some win while others learn.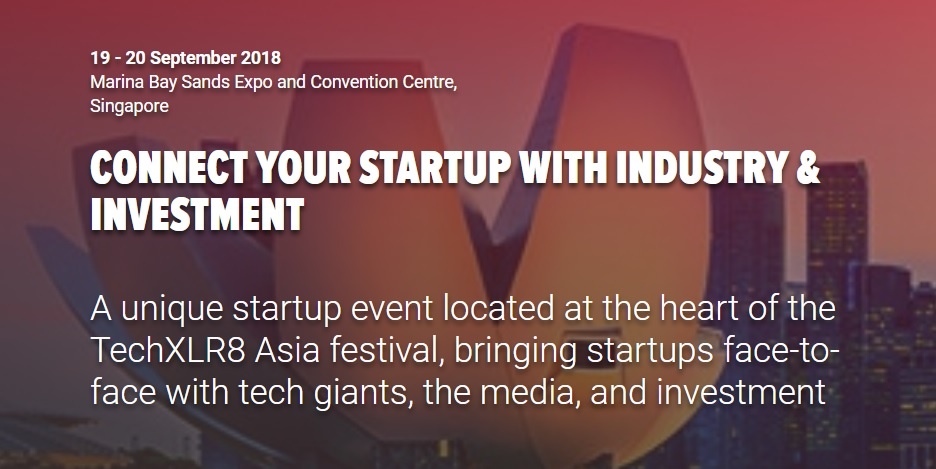 The 'Project Kairos Asia' is the unique startup summit from Techxlr8 Asia which explains how startups play a major role and how anyone with an idea can open a business.
They will be also hosting an award ceremony to motivate more startups and the best innovation will be honored with the monetary prize of $15,500 USD.
---
♦ Consensus Singapore

We had 5G, virtual networking, AI, IoT, and the Startups. So, what is the one thing, a highly popular technology that is still left?
Consensus: Singapore is the event for the future of digital currency or the technology involved in it, called 'Blockchain'. The cryptocurrencies have had a huge impact on the market, especially the Bitcoin. Its growth is unheard of.
For example, if today 1 bitcoin is worth $ 6,248.54. That's a lot of money! But what will be the future of cryptocurrencies? Is it really stable enough to be trusted with? 

All these questions and many more will be addressed in the Consensus: Singapore powered by Coin Desk.
---
Other Facts about the Techxlr8 Asia 2018
It is Asia's largest tech festival involving more than 4000 professionals and 300+ expert speakers.

Techxlr8 Asia will also be conducting an award ceremony as a tribute to the best innovation and encourage others too.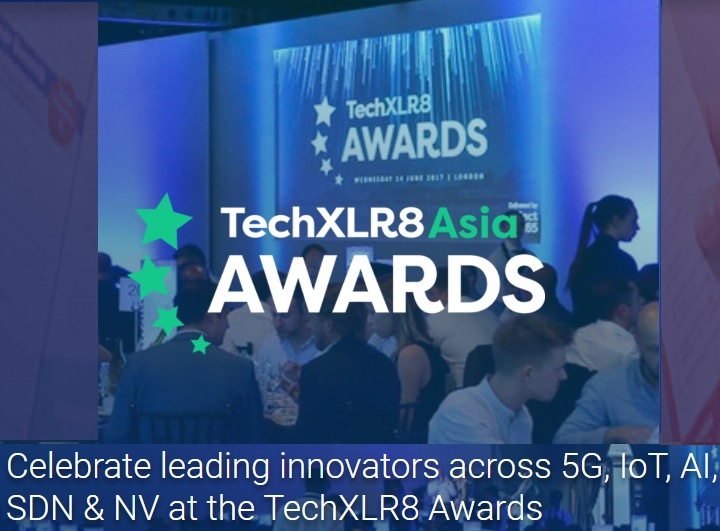 Here is a short video by them explaining what they plan to do.
---
References
---
Check Out Our Other Articles on Different Events