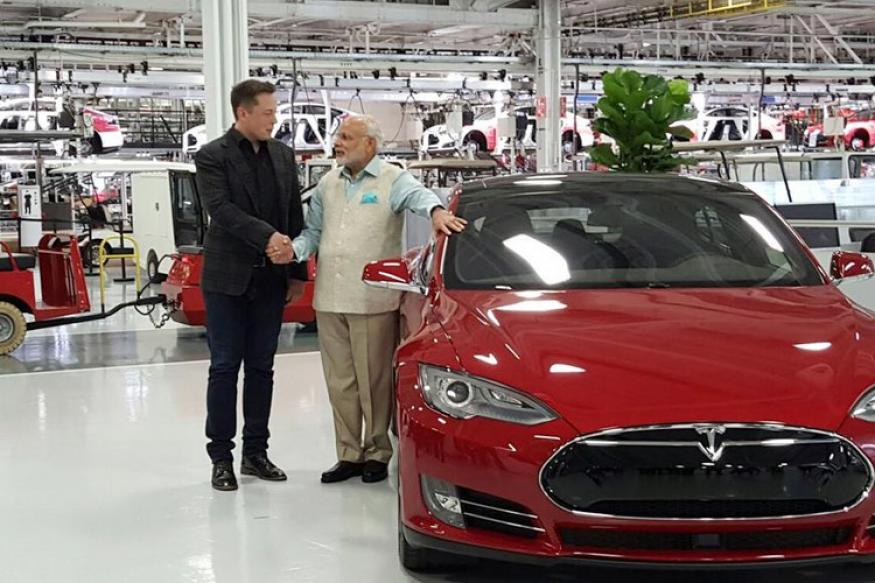 24 May 2017, India:
The Government of India has cleared the air with Tesla CEO Elon Musk and as it turns out Musk indeed was misinformed. The bottom line is, if everything falls into place Tesla will soon hit the Indian market. India has aimed to 'go electric' by 2030- This move will certainly help both the parties. If India indeed gives preference to electric cars, Tesla will quickly capture the market.
In September 2015, Prime Minister Narendra Modi had visited Tesla's facility in San Jose and showed keen interest in some of their path breaking inventions, particularly in the renewable energy sector which can have multiple applications in remote rural areas.
Also read- Elon Musk – Real Life 'Iron Man'
@TheAvinashSingh Maybe I'm misinformed, but I was told that 30% of parts must be locally sourced and the supply doesn't yet exist in India to support that.

— Elon Musk (@elonmusk) May 22, 2017
Responding through the official Make in India Twitter handle, the government said that under current foreign direct investment rules, such restrictions apply only to retail trading of goods.
.@elonmusk With respect to news reports on launch plans of Tesla in India being delayed, please note some key clarifications#MakeInIndia pic.twitter.com/9RFICGM9Kk

— Make in India (@makeinindia) May 23, 2017
"These, however, are not applicable to manufacturers as goods are made in India," it said. "After manufacturing in India, a foreign investor is permitted to sell its products in any manner—wholesale, retail or e-commerce," the government said, adding that it also permits wholesale trade of imported goods in India without sourcing conditions.
India had earlier invited Tesla to make the country its Asia manufacturing hub. Musk himself had indicated that Tesla might establish a "gigafactory" there to manufacture lithium-ion batteries as per the report by Quartz. A senior roads ministry official told the ET that Tesla has made no official proposal to produce cars or batteries in the country yet.
If indeed there is no availability of components, as Musk claims, Tesla could import them and assemble the car in India. (Image- News18)
Also read- 7 Things To Consider Before Buying A First Tesla In India