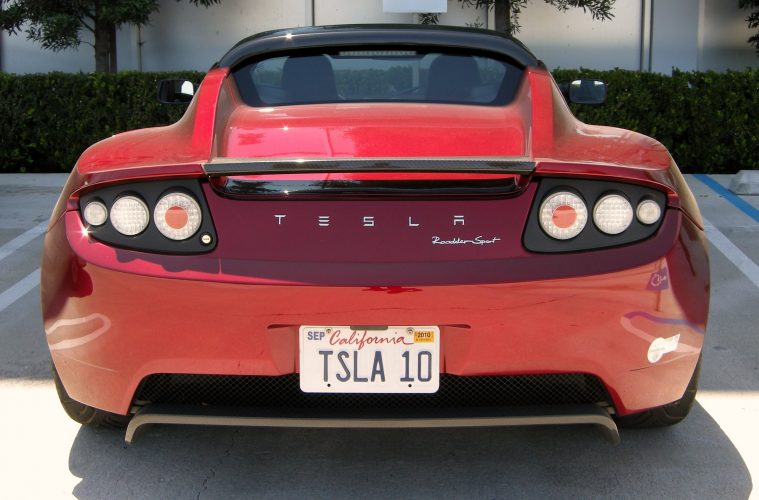 05 April 2017, USA:
[Update] Elon Musk-led Tesla Inc. has gained the pole position to be tagged as the most valued car in the United States. General Motors Company is now at the second position followed by Ford.
Tesla was trading up around 1.74 percent as of this writing, with a stock price of $303.70 per share and a total market cap of $53.07 billion, while GM was tracking at around $34.27 per share, with a total market cap of $49.61 billion.
Tesla Motors surpassed Ford Motor in market value for the first time yesterday and moved within striking distance of General Motors.
While G.M. and Ford may have strong profits and healthy balance sheets, Tesla offers something Wall Street loves much more: the potential for dramatic growth as per the report by NY times.
@ForIn2020 @waltmossberg @mims @defcon_5 Exactly. Tesla is absurdly overvalued if based on the past, but that's irrelevant. A stock price represents risk-adjusted future cash flows.

— Elon Musk (@elonmusk) April 3, 2017
"Investors want something that is going to go up in orders of magnitude in six months to six years, and Tesla is that story," said Karl Brauer, a senior editor at Kelley Blue Book. "Nobody thinks Ford or G.M. is going to do that."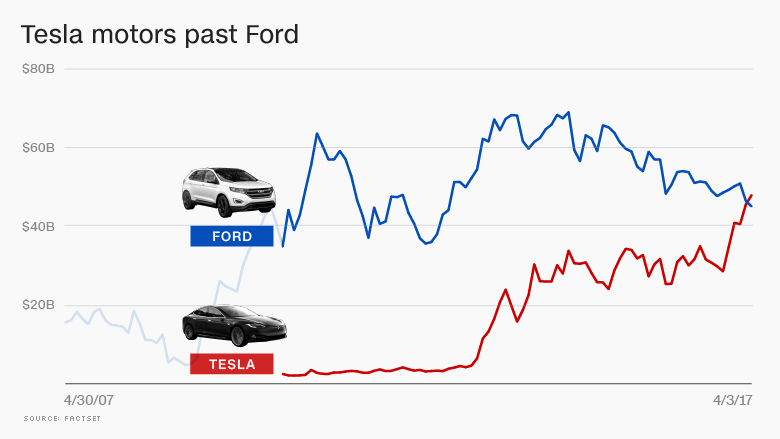 Ben Kallo, Energy Technology Analyst at Robert W Baird told BBC, "Five years ago no one knew what a Tesla was. Now people want a Tesla. It has usurped BMW as an aspirational car."
Kallo said that the charisma, or what he described as the "magic dust" surrounding Tesla founder and chief executive Elon Musk, allows it to attract talented staff as well as investors. "Tesla has more going on in those four walls than we know about," he added.
In a statement to WSJ, Ford said it doesn't run its business based on daily stock changes. "What we are doing is focusing our business on what drives value creation, which is profitable growth, minimizing risk and delivering strong returns." (Image- Machines4u)