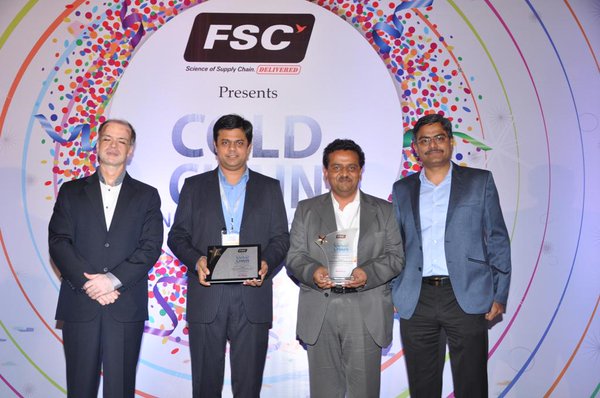 02 December 2016, India :
Mumbai-based TESSOL, a cold chain technology company recently raised an undisclosed amount of funding from multiple investors.
The round was led by Infuse Ventures, which is backed by Government of India's Ministry of New and Renewable Energy (MNRE) and Technology Development Board, IFC, BP, SIDBI, Godrej Industries, ICICI Bank, Bank of India and Union Bank, along with Ankur Capital.
Rajat Gupta, an alumnus of IIT and Harvard, founded TESSOL in 2013 with a vision of creating a farm to fork cold supply chain. "We are creating an energy storage technology platform that can revolutionize the way things work around us. Starting with food supply chain, we will be building products for several other applications like AC's, Refrigerators, Industrial cooling etc," he says. He adds "With the funds raised, we are looking to expand our sales and service network pan India and create more products to fuel future growth."
Amber Maheshwari, Vice President, Infuse Ventures said, "We have been associated with TESSOL for over 2 years and are pleased to continue to support the company through another round of investment. The initial adoption of TESSOL's products has been promising with clear demonstration of substantial savings in operating cost of refrigerated vehicles across application areas. We see immense untapped opportunity in the cold chain space in India where Tessol's products will be a great fit due to their lower total cost of ownership."
TESSOL was established in the year 2013. It is creating various applications on it thermal energy storage technology – the most popular being under the PLUGnCHILL brand for Transport refrigeration. PLUGnCHILL systems make the cold supply chain more economical and sustainable by reducing operating costs by 60% and eliminating the use of diesel fuel.
Also read-
Create your company's timeline today on Fireup !