The Home Salon is an on-demand platform that connects its stylists to women looking for professional salon, spa & beauty treatments at their homes. These beauticians / stylists work with The Home Salon to provide a wide variety of services ranging from facials & manicures/pedicures to high-end hair services and nail spas.
Given the potential of the beauty-at-home market, several newer players have launched in the recent past. Techstory interacted with Rishika Chandan, co-Founder- The Home Salon, to know more about the industry, growth patterns and underlying opportunities. Here are the excerpts from the interaction.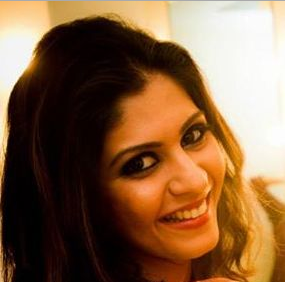 When did the company start? What is the addressable market and underlying opportunity you are going after?
The Company was started a year and half back
The vision behind the launch of The Home Salon is to make grooming a part of every woman's routine, without her having to go out of her way to do the same.  From office & meetings to kid schools and parties, women have several social touch points now and that makes it important for them to look and feel groomed at all points. However, achieving that with the limited time and ever-expanding responsibilities, beauty services often get pushed to the last-minute and even neglected oft-times. We wanted them to get their "ME" time whenever they felt the need for it. We wanted to make this available at their fingertips and help manage the world's best manager!
Tell us more about the industry and the competition.
According to the FICCI reports, India's beauty-care market including cosmetic products, salons and cosmetic treatment centers is pegged at Rs 49,000 crores, with 85% of the salon industry revenue coming from women, many of them professionals with rising disposable incomes.
We currently service about 800 appointments every month and have a high repeat ratio of 65-70%
The Home Salon is one of the early entrants in the space. Given the potential of the beauty-at-home market, several newer players have launched in the recent past.
What is The Home Salon's product differentiation and competitive advantage? 
Our biggest edge is our emphasis on the highest quality of service delivery. All our technicians bring years of experience from reputed salons and are trained at our in-house training facility. Furthermore, our stringent feedback mechanism ensures re-training whereever required.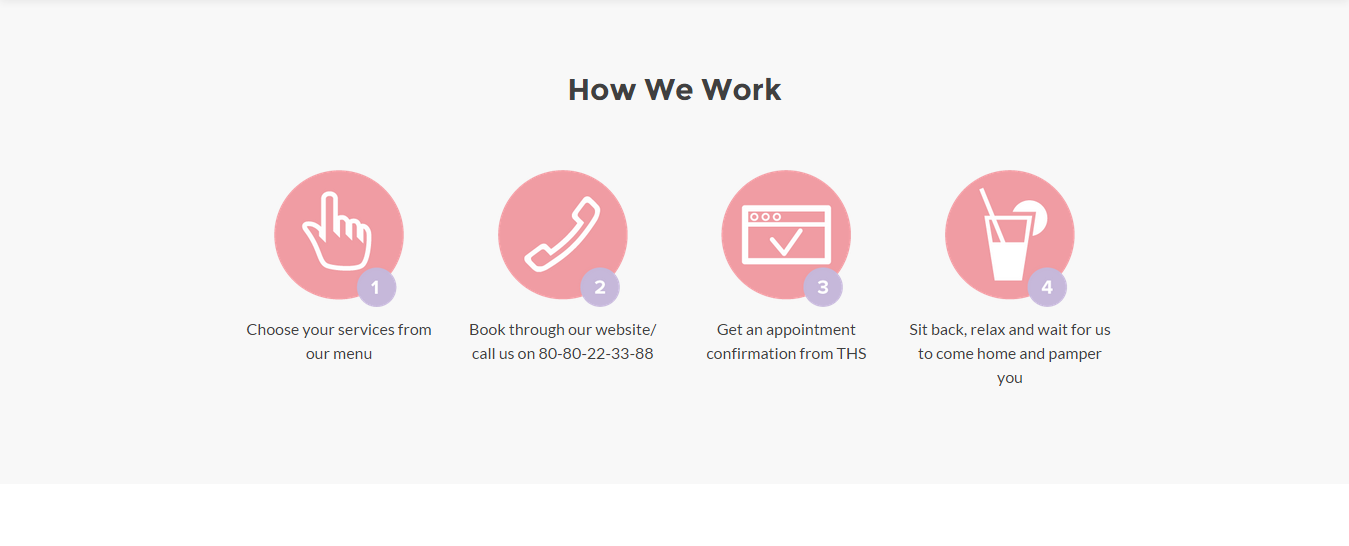 The Home Salon also prides itself in innovation. While we started with basic beauty  treatments, we have quickly added more permanent hair treatments, nail extensions etc. We like to keep ourselves abreast with the latest salon trends and offer them to clients at home, to the extent possible. We do not offer anything which feels like a compromise at home and focus only on treatments that can be conveniently replicated to give a client a salon-like experience without the hassle of actually travelling to one.
What inspired you to start this venture?
Long investment banking working hours gave me a very little time to indulge in beauty treatments which were often crunched into the weekend and took away the entire day. Further, the idea of travelling to a salon negated the whole experience of relaxing and unwinding. I realized there were no organized players offering a salon-like experience at home and hence I was motivated to explore the space and launch something that offered convenience, quality & value for money.
[box type="shadow" align="aligncenter" class="" width=""]The venture is founded by Rishika Chandan who is an MBA from the Indian School of Business and a CFA by qualification. She has worked in the investment banking industry for several years before launching The Home Salon. Supporting her is her Co-founder & husband Nihar Thanawala who is also an MBA from the Indian School of Business and a CA by qualification. Nihar comes from a private equity background, having worked with a real estate focused fund prior to coming on-board full-time .[/box]
Tell us about your journey so far ?
We started a year and half ago with a small center in Powai. The company has come a long way since, with operations all over Mumbai and robust expansion plans across the city. We have now built a strong back-end infrastructure and will be launching a customer app soon to allow bookings through mobile. In coming months, The Home Salon plans to expand across multiple cities and launch several new initiatives. Our team is also expanding to meet our growth requirements. We currently have 40-45 beauticians / technicians and expect this number to go up in as we expand.
Some of the most critical challenges you have faced and how you overcame those? 
Our biggest initial challenge was getting the word out on the platform we offer. Clients often compared us to salons in terms of pricing and assumed at-home services to be a discount offering. Changing the mind-set through high quality and consistent services, standardization in the offering etc. took time. Once clients got used to the idea of having the same quality of services at home minus the hassle of travelling and pollution, they understood why we priced ourselves competitively.
Another challenge we faced initially was getting beauticians accustomed to home services. Since we wanted qualified salon staff, explaining the concept and the benefits of working with us became very important. However, once they came on-board, they appreciated what we did and have supported us since!
Some exciting learning's/moments in your journey so far which you would like to share with all of us?
The entire journey has been one hell of a ride! From actually transporting beauticians to appointments myself to talking to customers under a pseudonym, since we couldn't afford a call center, we have come a long way. In this journey, our biggest asset has been our team that stood by through all the learning moments and our customers who kept coming back with constructive feedback on how we can improve our services. The greatest part of these years is that our customers never left us. They kept giving us tips and helping us overcome hurdles – this I believe is a rarity and can only happen in a women driven business.
What can we expect from you in the coming months?
You will see a lot of updates in the coming months to begin with, we will launch our customer app. We will also be announcing expansion to a few cities and exploring new territories of growth.
Are you looking for funding? 
We have already received a seed round of funding from some renowned angels and are utilizing that to tighten our back-end and build an infrastructure that supports scalability. We will definitely look to raise more capital in future, in sync with our growth plans.
Related reads:
The Story of ManageMySpa: A soon to be one-stop-solution in the beauty and wellness industry globally!