Online shopping has become the go-to option for many people in recent times. With the convenience of buying products from the comfort of our homes and having them delivered to our doorstep, it has become a popular choice. However, with the increase in online shopping, there has been an increase in online scams as well. One such example is the https://www.themodernman.in/ website.
A customer shared his experience of being scammed by the website after he purchased two shirts and paid for them online. The customer received the wrong products and the size was not fitting. When he tried to contact the website through the email addresses mentioned on their website, he received no response. The email addresses mentioned were Support@themodernman.in and contact@theroy.in. However, on checking, it was found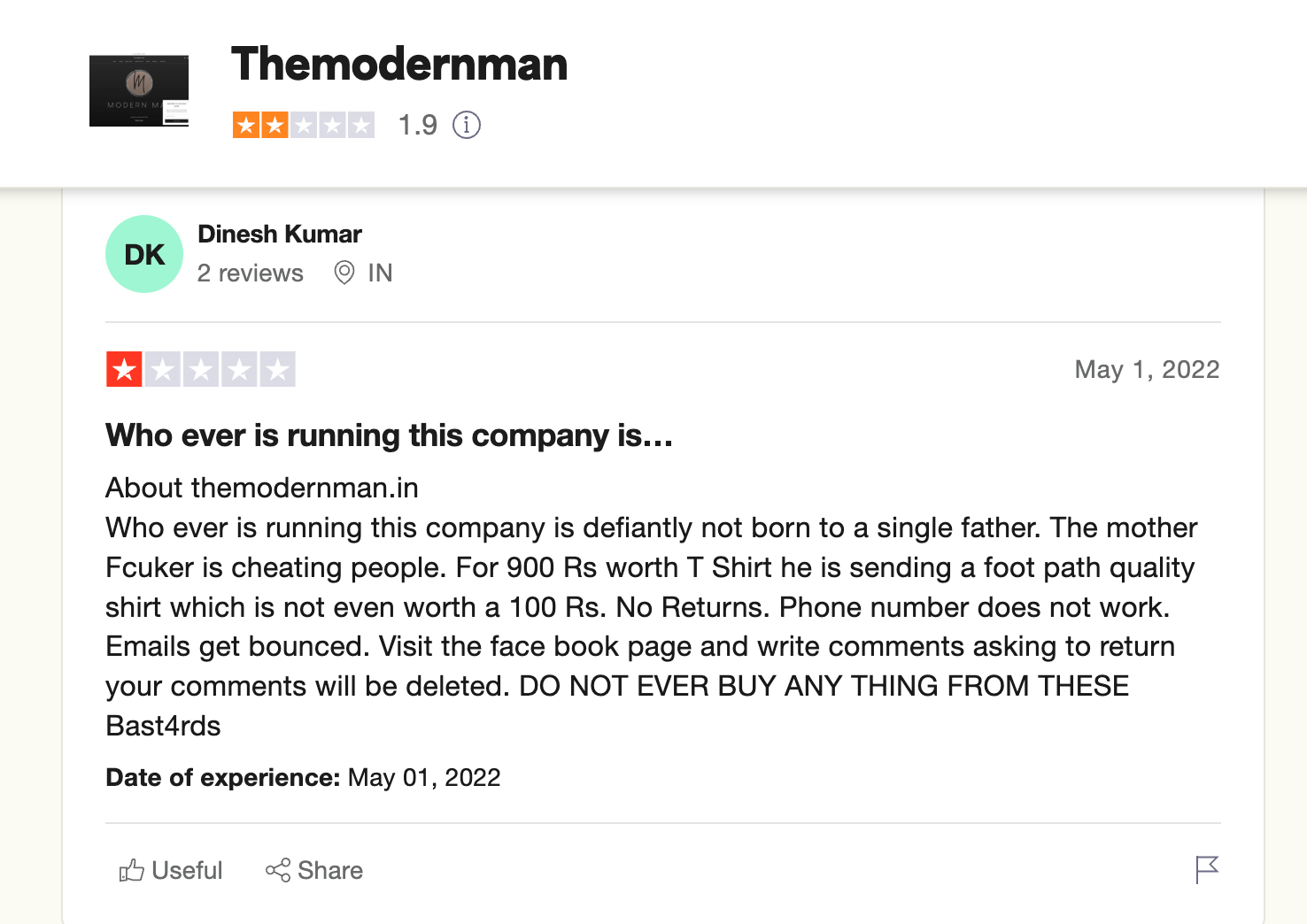 that these email addresses do not exist. The only email associated with their website was marutinandanart123@gmail.com, which was linked to their shipping account. We tried mailing him too, but no response.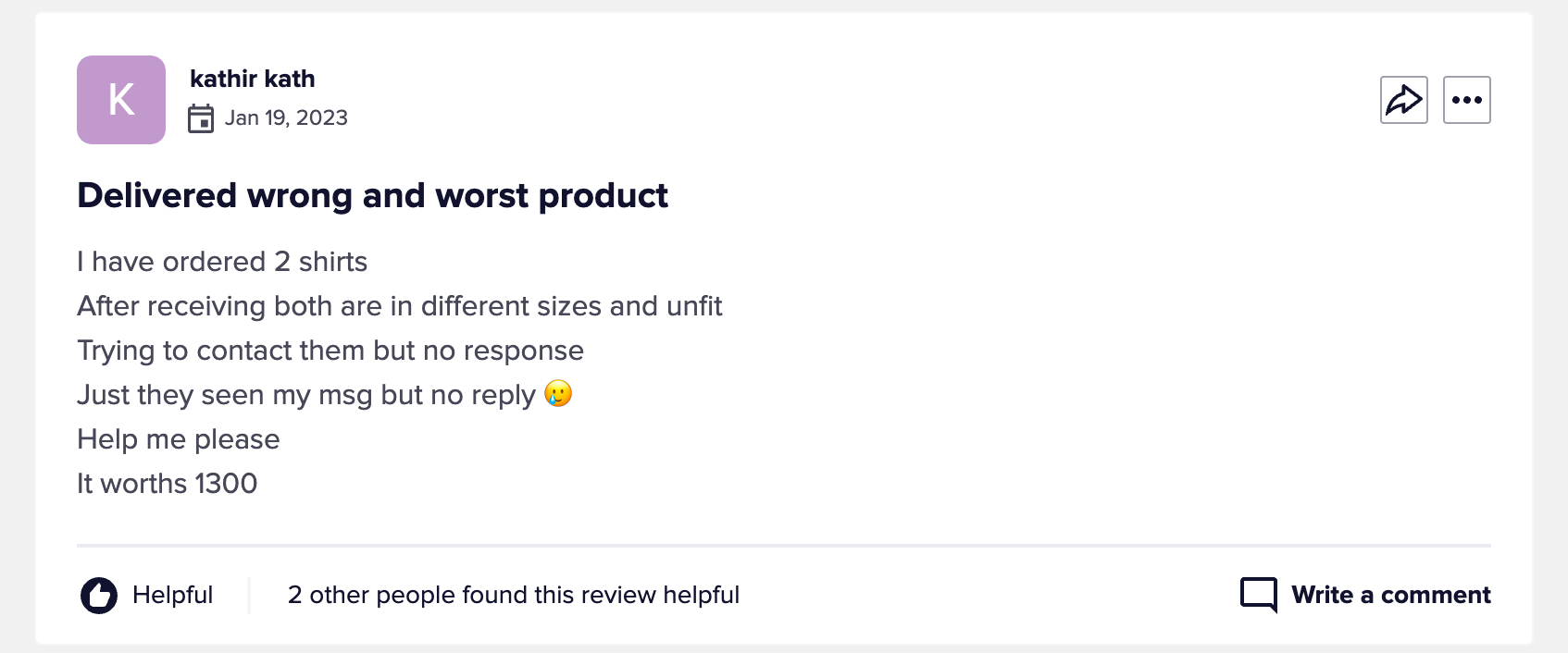 The customer tried to contact the website through their Instagram account but received no response, they see the message but don't revert at all. They simply ignore. On searching online, he found that he was not the only person who had been scammed by this website. Several reviews on websites like Mouthshut and Consumercomplaints.in suggest that this website has scammed several other people as well.
It is alarming that such scams are happening, and it is essential to raise awareness about them. It is advisable to check the website thoroughly before making any purchases. If the website does not provide proper contact details, it is best to avoid it. It is also important to read reviews of the website before making a purchase.
The https://www.themodernman.in/ website has 27k followers on Instagram, but it is highly likely that these are fake followers. The website has also turned off comments on Instagram to prevent people from commenting about their scam.
In conclusion, it is important to be cautious while shopping online and to thoroughly research a website before making any purchases. The experience of this customer serves as a reminder that not all online shopping websites are trustworthy, and it is essential to be vigilant. It is also important to report such scams to the relevant authorities so that action can be taken against them.