The U.S. State Department's Global Women's Mentoring Partnership, which pairs women from emerging markets with senior female executives that are members of  Fortune MPW, who use their career clout to make a difference in the world. Lack of mentorship is an issue that plagues nearly half of female entrepreneurs so programs like this one are a powerful way to support female entrepreneurs and help them develop the tools and experiences that are necessary to solve common business challenges.
Tina Garg, founder and CEO, of Indian company Pink Lemonade Communications, got the opportunity to closely shadow Belinda Johnson, Airbnb's Chief Business Affairs and Legal Officer and other Airbnb executives with a specific focus on developing knowledge to grow her business internationally, using data effectively in her organization, and leadership and motivation. The goal is to help accelerate the growth of her businesses and encourage her to take this experience and advance positive change in their local communities.
Tina participated in a variety of activities at Airbnb including: 1:1 sessions with Belinda and Varsha, opportunities to job-shadow, participation in Airbnb's Week for Good, deep dives with members of the Airbnb leadership team on topics like how to grow your business internationally, business development, and the role of design in your brand, as well as networking opportunities with groups like Women@Airbnb.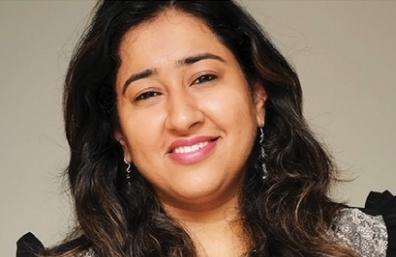 TechStory interacted with Tina about her views on the state of women entrepreneurship in the nation and her expectations from the program.
What are your expectations from the program?
(Tina's expectations prior to the program):
The Fortune/U.S. State Department Global Women's Mentoring Partnership Program came at an opportune time in my career. It's an extension of my desire to pay it forward and give back to the women entrepreneurial community. The program is extremely exciting because I am being given a chance to meet and engage with successful women entrepreneurs from all over the world. Through the course of the four-week program, I will be groomed in learning how to develop my leadership, management, and business skills while gaining first-hand experience at American businesses. I am thrilled to be working alongside Varsha Rao and Belinda Johnson at Airbnb, and I'm sure the learning will be valuable not just for me and my business, but also in my interactions with and mentoring of other women entrepreneurs.
[box type="shadow" align="aligncenter" class="" width=""]Related Read:
Parul Bhargava's Learnings From Being A Content Writer To The CEO Of vCommission ![/box]
'Women entrepreneurship in India' – How can the present numbers be increased?
Like I've always said, when you empower one woman, you plant the 'giving' gene in her DNA. Women always take what's given to them and multiply and make it better. When we see successful women carving a niche for themselves out there in a man's world, I believe it kindles the fire in us. Moreover, when women embrace the spirit of supporting other women – who may be at the start of their journey – wonderful things begin to happen.
What should be the government's role in promoting women entrepreneurship (other than reservations)?
As per the OECD Economic Survey of India, women entrepreneurship is on an upswing. The numbers are heartening – for instance, women account for 40% of entrepreneurs in the manufacturing sector, a previously strong male bastion. While the Government has made efforts to augment this, in the form of quotas and reservations, I believe the key lies in building a collaborative ecosystem. The Government must look to set up public (or public-private) bodies that will allow extensive training, mentoring, networking, and other kinds of support. What's more, financial subsidies and a lower rate of interest can be explored to encourage more women entrepreneurs to join in the fray. On a macro level, implementation of laws to secure gender equality and women's rights at the workplace will also prove vital in the long run.
What is your secret of success at Pink Lemonade Communications?
We work with some of the biggest names in the industry – Jockey, Dell, Microsoft, Tata Coffee – honing their marketing and internal communications. Even today, most of our business comes form word-of- mouth marketing, and our happy clients are our strongest advertisers. That's a huge area of pride for us. I would like to say the success of Pink Lemonade lies in a creative bunch of positive people who support each other in getting a job done well. Our culture of sharing and transparency spurs us on, through the highs and lows typical to any agency.
[box type="shadow" align="aligncenter" class="" width=""]Related Read:

From An Entrepreneur To An Investor- In Conversation With Anjli Jain, Managing Partner Of EVC[/box]
Your advice to the young women in India for a successful professional and personal life?
Sheryl Sandberg, one of the women entrepreneurs I've always greatly admired, says that "If you're offered a seat on a rocket ship, don't ask what seat! Just get on."
In many ways, this is the one thing I'd like to pass on to other women at the cusp of taking the plunge into entrepreneurship. The right time is now! The only things stopping you are the lack of confidence in yourself and the finances to take it forward. Confidence will only come if you know your subject well. So start there and take small steps till you take it to something bigger.
Comments
comments