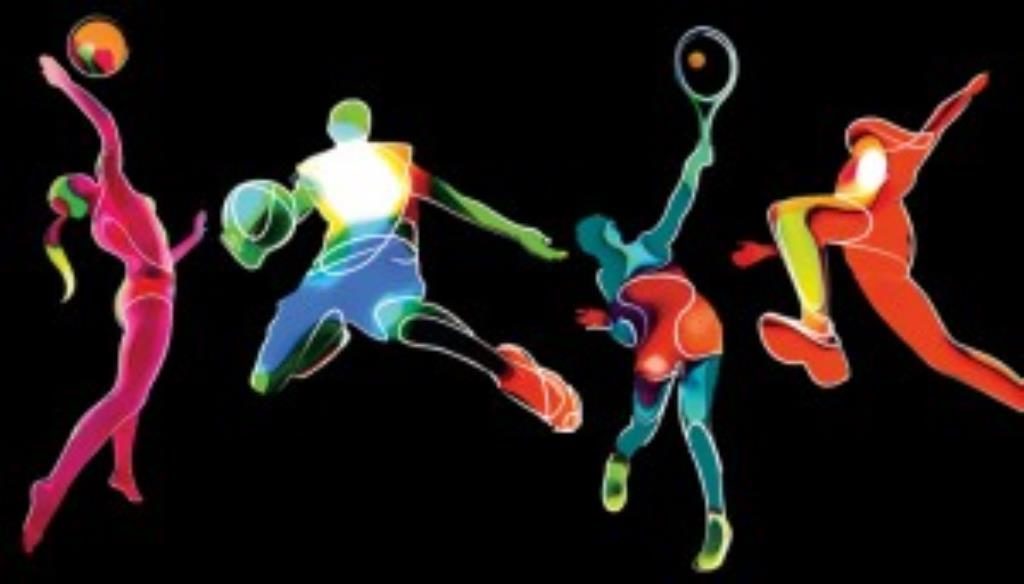 It is true that we Indians are obsessed with cricket to such an extent that the rest of the sports industry often gets neglected. But the recent medal-winning sprees of Indian sportspersons in the global arena has created much hope. Finally, it seems games like badminton, tennis, archery, weightlifting, and others are also catching up.
The sporting scenario is no doubt changing, and as a result, we have witnessed a spurt in the growth of sports tech startups in India. In this article, we are going to discuss the top 10 Indian sports-tech startups, and how they are changing the sporting ecosystem of the country.
Top 10 Indian Sports Tech Startups
Sports365
Founded In: 2011
Founders: Chandra Sekhar Reddy and Aashutosh Chaudhari
This Bangalore-based startup is India's first professional company that caters to the sports and fitness sector with their one-stop solution for sporting requirements of both individuals and institutions.
Besides selling a wide range of sports products like sports and fitness equipment, apparels and accessories of leading national and international sports brands, Sports 365 provides services for events, infrastructure development, and consulting and merchandising services to schools & colleges, corporates, clubs, and real estates.
With big investors like Zolon Ventures and Powerhouse Ventures, and ambassadors like Yuvraj Singh and Lara Dutta, Sports 365 is all set to transform the face of Indian sports. The company at present owns and operates online portals like Sports365.in, Tennishub.in, Runninghub.in, Badmintonhub.in, and Cyclinghub.in, through which it provides training assistance for these sports.
Xtreme Zone
Founded In: 2003
Founders: Praveen Krishnaiah & Deepa Praveen
Xtreme Zone has been a pioneer in adventure sports, and today, it is the largest Indian company in this segment. It offers bungee jumping from towers and cranes across India, along with zorbing, paintball, Bmx biking, artificial wall climbing, etc.
Since its inception, the company has been providing thrilling adventure sports experiences for the youth by making safe, affordable, and quality services accessible to them. Apart from these, it offers exciting outdoor experiences for corporates, as well as outdoor enthusiasts.
Protege Sports
Founded In: 2014
Founders: Pranesh Krishnamurthy, Rohit Narayan, Rahul Rane
Founded with the vision to bring sports technology to all, this startup supplies wearable technology for team sports like football and hockey that helps track players' performance on the field. This, in turn, enables clubs and coaches to set a benchmark for the players and manage training and trial sessions accordingly.
It also provides SAAS (software as a service) tools such as software licenses to use its academy or club management tools, training modules, and communication modules. It also offers tournament management services, along with ticketing and merchandising services.
Live Your Sport
Founded In: 2012
Founders: Siddharth Suchde
It is an online store for sports and fitness enthusiasts, where one can find quality equipment and accessories along with helpful insights into various aspects related to sports and fitness such as training, health, diet, injury, recovery, etc.
This Bangalore-based startup was founded by a professional squash player keeping in mind the needs of Indian athletes and sports lovers. Along with 20,000 high-end sports equipment, you will be able to find all types of workout modules on Live Your Sport.
SportzVillage
Founded In: 2003
Founders: Jitendra Joshi, Saumil Majmudar
Based in Bangalore, Sportzvillage is one of the oldest Indian sports startups. Besides being a leading provider of sports education and management to the schools and corporates, Sportzvillage also offers sports marketing, ticketing, and infrastructure services. SportzConsult and EduSports are its two subsidiaries.
SportzConsult mainly caters to corporates like Coca-Cola, Nike, and Jr NBA, while Edusports is the first school sports enterprise that provides physical education and organizes sports events for schools.  Edusports is now working with around 400 schools spread across India, Nepal, and the Middle East.
KOOH Sports
Founded in: 2010
Founders: Prabhu Srinivasan & Susir Kumar
Headquartered in Mumbai, KOOH Sports is an international sports startup providing sports education, training, and technology. KOOH was founded to develop sporting habits in children in order to promote a healthy lifestyle. It organizes grass root sports programs at schools to generate an interest in sports among children. Its sports development centers are dedicated to nurture and promote sporting talents.
Play Your Sport
Founded In: 2015
Founders: Supriya Mamgain and Varun Kapoor
PlayYourSport was founded with an aim to connect sports and fitness enthusiasts to each other and also to fitness centers in and around their neighborhood. This Delhi-based startup provides technology to sports and business owners, so as to enable them to manage their operations more efficiently. Recently, the startup has been in the headlines for the acquisition of Directground.com.
BookMySports
Founded In: 2012
Founder: Akanksha Saxena
Whether you want to learn a new game, to find a sports venue or a coach, or to organize a tournament, Bookmysport.com can provide you a one-stop-solution with its wide range of sports services.
It offers services to schools, colleges, universities, tournament organizers, and also to its corporate clients. The company believes that sports and health go hand in hand and therefore, it is committed to making the entire process of playing sports simple and hassle-free.
OyePlay
Founded In: 2015
Founders: Amar Pal Singh and Hitesh Jain
Headquartered in Bangalore, OyePlay.com is a startup providing online services for finding and booking playgrounds and coaching academies for playing football, badminton, tennis, cricket, volleyball, and even yoga. You can also find a personal coach through this online platform.
The company is presently operating in three cities – Bangalore, Hyderabad, and Chennai with around 450 listed venues for online booking. So far, it has organized many school tournaments for school children and sporting activities for its corporate clients like IBM and Honeywell.
Image Credit: Modernghana.com